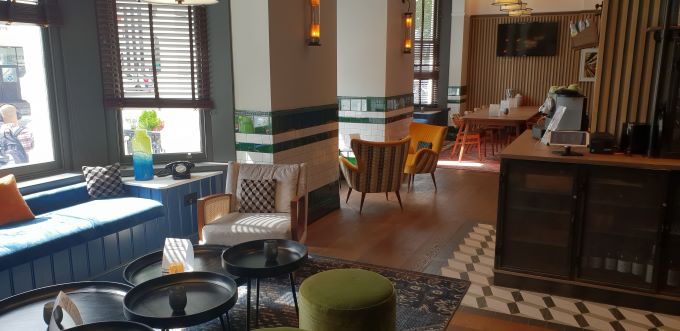 A 60-room boutique hotel in Pyrmont is set to change the accom landscape from early next year, tapping European concepts which encourage guests out of their rooms and into stylish living areas that make them feel 'at home'.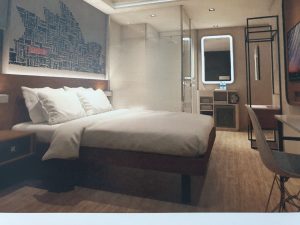 Cititel X Sydney will offer value rates in a premium city location with a ground floor 'Guest Lounge & Pantry' at the heart of the hotel. While compact guest rooms will feature stylish space-saving design, the emphasis of the new hotel is on creating a home-like ambience.
The all-inclusive concept, designed to appeal to business and leisure travellers, means snacks and refreshments are included in the room rate and available throughout the day in the central area, where high-speed wifi enables guests to work or conduct business meetings.
It offers comfortable seating, a garden terrace and a free 'pantry' including water, soft drinks, Espresso coffee and premium teas so guests can also mingle with friends and fellow guests.
Taking the 'at home' principle one step further, Cititel X Sydney will provide cooking utensils and equipment so guests can prepare meals if they decide they want to dine in-house, taking advantage of supermarkets and food stores nearby.
The hotel will be the first Cititel X in Australia, joining a network of Cititel hotels in Malaysia, in prime locations such as Penang, Ipoh and Kota Kinabalu.
General Manager of Cititel X, Klaus Kinateder, said that the hotel had been purpose-designed to fill a vacuum in the Sydney accommodation market.
"Previous co-living projects have been developed out of former student accommodation and don't offer the quality or facilities that international travellers – especially business travellers – are seeking," said Mr Kinateder.
"We've designed the hotel to meet the fastest-growing sector of the travel market. Cititel X is not about massive rooms or services that travellers don't really want. What we are offering is a 'home away from home' style guest experience at great-value rates.
"Just as if you were to invite a friend to your home there will be all the pantry items available so you can share a cup of coffee with them or enjoy a snack. And even better for solo travellers who don't really want to go out every night to a restaurant or cafe, they can pick up some items for dinner at the many food stores around the area and enjoy a 'quiet night in' while they watch a video on their computer, catch up on work or chill-out with other guests.
"In the future, we will look at organising special extras like pizza nights encouraging guests to meet each other, share their stories and feel welcome in the city.
"It will all be about connection, both through having co-living areas and the best high-speed wifi. It's not just about satisfying millennials – it's about meeting the demands of most travellers these days.
"There won't be lengthy check-in and check-out processes because effectively once a guest arrives just about every service in the hotel is included in their rate.
"And we will continue to evolve according to changing guest needs."
Cititel X Sydney is being developed by Malaysian businessman Boon Lee Tan, deputy CEO of IGB Corporation which masterminded projects including the restoration of Queen Victoria Building, Galleries Victoria and the Strand Arcade and the development of Sydney's Tank Stream Hotel.