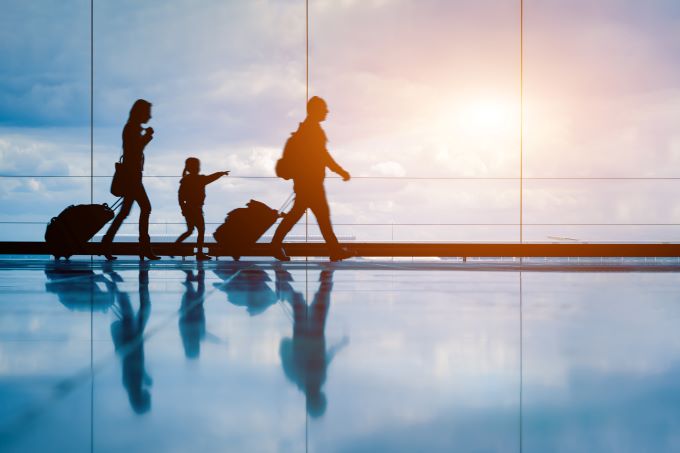 Australian and New Zealand travellers stung by the closure of Cox & Kings' antipodean arm say despite travel insurance not covering their trips, tour operators and travel agencies are scrambling to help.
Flight Centre has reassured clients it will be absorbing the cost of hundreds of holidays despite many finding their travel insurance does not cover trips in cases of insolvency.
"We do have customers with future bookings, but they will not be disadvantaged because the Flight Centre Travel Group is honouring all affected bookings. Flight Centre is working with other suppliers to help ensure travellers' holidays go ahead as planned and with minimal disruption," a spokesperson said.
"This is at our expense. A significant number of people would have otherwise been adversely impacted. Our consultants have been notifying their customers over the past week or are currently being notified."
New Zealander Kaye Sinclair, who paid the full instalment for a $15,000 dream holiday which included a Hurtigruten European river voyage and various excursions organised through Bentours, said Albany travel agent House of Travel had not passed on their money to the operators.
"I cannot speak highly enough of them," she told cruisepassenger.com.au of the agency. "Within the last week, I have been advised that everything will be sorted with third part suppliers."
European tour operator Hurtigruten has meanwhile agreed to help accommodate those who have paid a deposit on voyages with them, saying they will absorb lost deposits on direct bookings and pursue those lost funds through legal channels.
Hurtigruten have said they will not cancel any bookings without consultation with affected guests or agents, Asia-Pacific managing director Damien Perry saying: "We know how stressful this situation is for people who had planned and booked a once-in-a-lifetime experience that may include Hurtigruten.
"And we are working around the clock to find travel solutions for those guests."
Perry also said that the company is working closely with agents to investigate their options via the Australian Federation of Travel Agents (AFTA) ACS chargeback scheme.
"We're here to help to resolve these issues and it will continue to be our top priority over the coming days and weeks. We hope to make sure any of those affected who have dreamed of a voyage with Hurtigruten will still have the opportunity to experience one of our extraordinary nature experiences."
The future of Bentour's parent company Cox & Kings still looks bleak with the International Air Transport Association (IATA) this week terminating its licence for selling tickets and asking the company to surrender its IATA ID Card.
The 1758-founded travel giant, which has defaulted several times on financial payment plans, this week offloaded its Indian business travel division to EbixCash and is looking to sell its European hospitality chain Meininger Hotels as shares hit an all-time low.
500 hotels face immediate closure after Thomas Cook collapse
Hundreds of hotels in Spain, meanwhile, face imminent closure following the collapse of British travel agency Thomas Cook. 
"There are 500 hotels which are going to close immediately due to the collapse of Thomas Cook and the situation could get worse if the government doesn't take immediate action," the head of Spain's Confederation of Hotels and Tourist Accommodation, Juan Molas, has told local media.
Molas also said the initial estimate of 200 million euros ($326 million) left in unpaid bills following the collapse of the tour operator was far too low.
"It will be much more," he said. "The amount for only eight chains is close to 100 million."
Of the hotels facing immediate closure, 100 were exclusively dependent on Thomas Cook, he said, while the rest counted on the travel agency for between 30 to 70 percent of their clients.
According to The Local Spain, Molas said one hotel in Fuerteventura in the Canary Islands had undergone a 20-million-euro upgrade and was now faced with 700 rooms "which are going to be empty from October 7" and 200 employees it would be forced to dismiss.
The Canaries and the Balearic Islands are worst hit by the Thomas Cook collapse, with 40 percent of hotels affected.
The industry has put together an emergency plan to be presented to the Spanish tourism minister meeting on October 7th.
Spanish authorities are urging Irish budget airline Ryanair, one of the few carriers that flies to the Canary Islands, to reconsider a decision to close four bases in Spain it made prior to Thomas Cook's demise, Molas saying it was "critical" the airline maintain its flights.