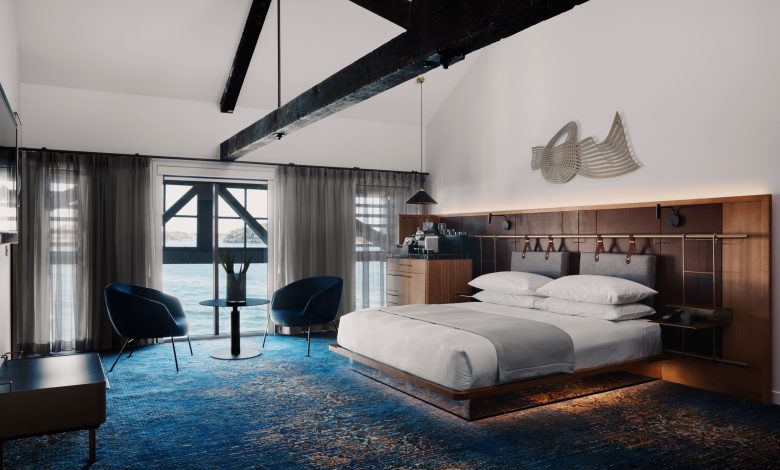 Pier One Sydney Harbour has revealed the final results of its five-year, $15 million transformation of all rooms and suites.
The heritage Walsh Bay hotel, one of Sydney's most famous waterside venues, this week unveiled Tonkin Zulaikha Greer-designed rooms paying homage to the wharf and its marine history.
Signature Australian furniture pieces and a curated collection of objects feature throughout, and rooms are all unique, retaining the original flooring and beams of the historic building.
"Room objects are elevated from the floor, lit by ambient soft hues, to create a floating effect and sense of space and maintain the maritime inspiration throughout each room," according to Pier One.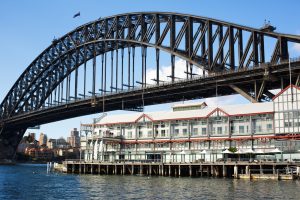 Tim Greer, principal of Tonkin Zulaika Greer said: "We wanted to celebrate the view, with every item in a room taking cue from the waterside location; deep blue hues in armchairs, exposed strongbacks and beams, soft linens, wood finishings and mirrors carefully positioned to give guests always-on harbour views."
Designer mini-bars feature a selection from local craft-spirit distillery Archie Rose and bathroom amenities include natural skincare products from Melbourne's Hunter Lab featuring signature scents specially formulated for Pier One.
Bonza Bailey
Some 250 dignitaries marked the official unveiling of Crystalbrook Collection's new hotel, Bailey, in Cairns this week.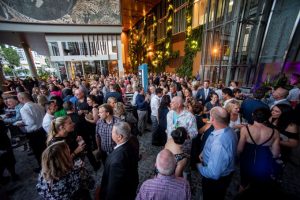 Queensland premier Annastacia Palaszczuk joined Crystalbrook founder Ghassan Aboud for the opening Welcome to Country by Gimuy Walubarra Bunya Dancers, followed by performances from some 20 artists including drummers, contortionists, a flash mob, roaming ballerinas and an opera singer.
"Bailey exceeds my expectations," said Mr Aboud.
"The hotel really is a work of art and I look forward to seeing the hotel showcase partnerships with many more local artists. I want Bailey to be an ever-evolving every changing home for art in all its forms – this could be dance, song, painting, literature, jewellery design – anything is possible."
Premier Palaszcuk described the 255-room hotel as a "stunning, job-boosting new addition to the Cairns skyline".
"In an incredible show of confidence in the Tropical North, by the end of 2020, the group's collection of properties will have added more than 800 hotel rooms to Cairns, creating 3,500 jobs and injecting more than $900 million into the local economy," she said.
Mercurial rise
The former Quest Schaller Hotel Bendigo will rebrand to Mercure Bendigo Schaller from December 6, the latest addition to Accor's network of mid-scale hotels in regional Victoria.
With 118 boutique style guestrooms spanning four levels, the 60 Lucan Street property caters to business and leisure clientele through 118 rooms, a café/bar, meeting room and a fitness centre.
Accor Pacific chief operating officer Simon McGrath said, "We are excited to bring the internationally recognised Mercure brand, with its warm local hospitality, to Bendigo for the first time, together with hotel owners, Bendigo Schaller Hotels, as the city makes a resurgence."