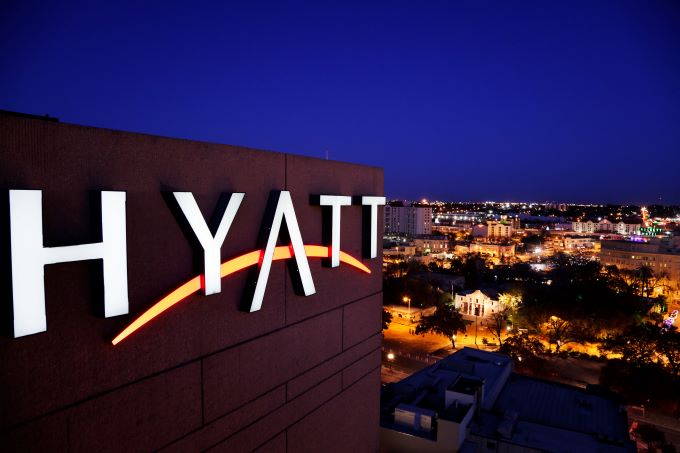 Hyatt Hotels has joined IHG and Marriott in ditching single-use toiletries and moving to eliminate single-use plastics throughout its properties.
The company announced this week that it will replace bathroom minis with bulk alternatives and encourage guests to fill up with water from public area drinking fountains to discourage the use of plastic bottles.
For meetings and events, water will be offered in carafes and plastic water bottles only made available on request or for water quality reasons.
Hyatt has set a deadline of June 2021 for full compliance at its 875 properties across 60 countries. It announced a phasing out of plastic straws started eliminating single-use plastic straws in September last year.
"At Hyatt, our purpose – we care for people so they can be their best – guides all business decisions, including our global sustainability framework, which focuses on using resources responsibly and helping address today's most pressing environmental issues," said CEO Mark Hoplamazian.
"Plastic pollution is a global issue, and we hope our efforts will motivate guests, customers and, indeed, ourselves to think more critically about our use of plastic."
The company promotes three 'landmarks of wellbeing' as part of its ethos, with proper hydration part of its 'feel, fuel and function' essentials for living well.
"Offering increased access to water stations across Hyatt hotels around the world will ensure guests will have hydration choices that align with both their wellbeing and sustainability priorities while travelling," said the company.
Hyatt is also looking to increase the use of compostable, recyclable, or recycled content packaging for to-go food containers.
"This is a topic that more and more customers and guests and the public in general are paying attention to. There will be more plastic in the ocean than marine life by 2050," Hyatt's director of environmental affairs Marie Fukudome said.
"There's certainly a sense of urgency, and we are seeing that our guests are looking for these types of solutions."
Individual Hyatts properties have already introduced environmentally friendly practices above and beyond the latest initiatives.
The Hyatt Regency Delhi and the Park Hyatt Maldives Hadahaa, have in-house bottling plants that reuse glass bottles and replace single-use bottles and the Park Hyatt Istanbul – Macka Palas has filtered water spouts in all guestrooms.