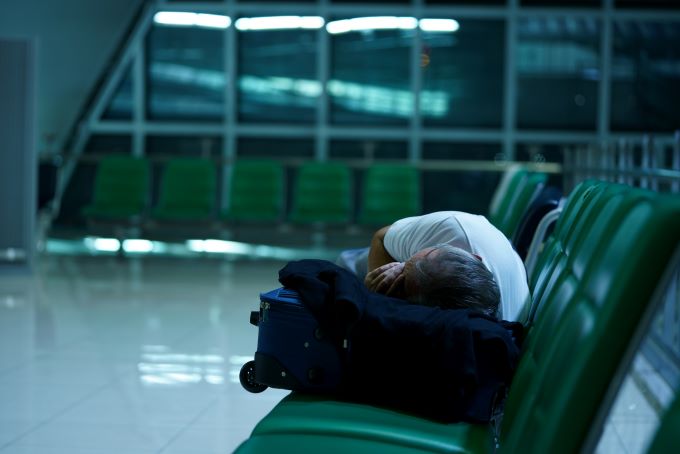 Pay-by-the-hour hotel rooms will be available at Sydney Airport from next year as the Plaza Premium Group debuts its international model in Australia.
A 20-room aerotel will open in the arrivals hall in the international terminal, with guests able to check in immediately on arrival. They will pay for a minimum stay of six hours and be charged an hourly rate afterwards until they check out – with pricing expected to total less than half that of a conventional hotel.
The aerotel is the creation of Song Hoi-see, the founder of the Hong Kong-based PPG, which operates 160 pay-per-use airport lounges around the world and 12 in-terminal hotels.
Mr Song said he came up with the idea of pay-by-the-hour accom in 2016 after noticing conventional airport hotels failed to meet the needs of passengers looking for a few hours' rest while waiting for flights.
"In Sydney, more than half of passengers arrive before 8am. But we all know that a conventional hotel room is not ready until 2pm," he told The Australian Financial Review.
"So they are forced to either buy one more night so they can check in early when they arrive or wait for many hours. It's not a good experience."
Mr Song said the model allowed those looking to take early morning flights to get some comfortable shut eye before their departure without having to fork out for a 24-hour room charge.
"You see people sleeping on the floor prior to flights," he told the AFR. "For us it's all about offering comfort, quality and convenience."
The aerotel will be built across 600 square metres leased from the Sydney Airport Authority within the arrivals hall of the airport's international terminal. The group is already in negotiations with Melbourne Airport for a similar offering, according to Song.
Alongside the aerotel, PPG will also open its first Australian Plaza Premium Lounge at Sydney Airport.
Song opened the first pay-per-use lounge, allowing economy passengers access to the kinds of perks enjoyed by business travellers in club lounges, in Hong Kong in 1998. PPG now caters to 15 million passengers through its 160 outlets globally.