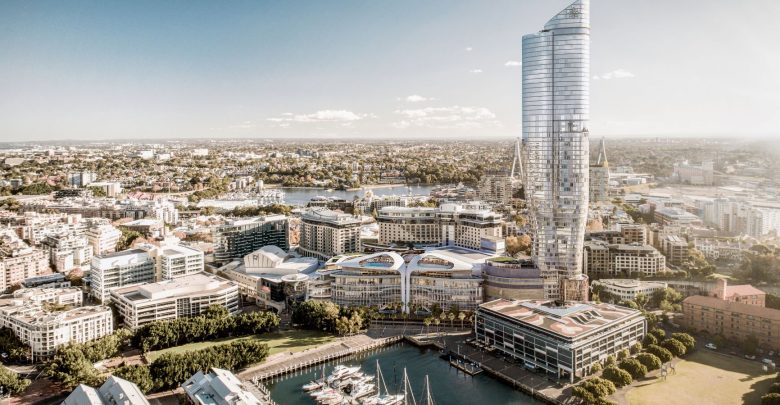 Plans for a $500 million Ritz-Carlton luxury hotel and apartment tower at the Star Casino complex in Sydney have been rejected by the Independent Planning Commission.
The judgment supports an earlier decision made by the state's planning officers but challenged by NSW Premier Gladys Berejiklian, who in August sought a Greater Sydney Commission review of the planning laws used to reject the application on character grounds.
The IPC backed the original verdict on the Pyrmont development, saying it had considered the outcomes of the Greater Sydney Commission's review when it made its decision.
In a statement, the IPC said the proposed development represented "incompatibility with the existing surrounding low scale development, unacceptable visual impacts, view loss, overshadowing, lack of infrastructure to support the development, increased traffic and anti-social behaviour".
And it agreed with the NSW planning department that "on balance the public benefits do not outweigh the impacts associated with the application".
Tourism Accommodation Australia CEO Michael Johnson said: "This decision is disappointing as Sydney really needs new six-star hotels to attract the luxury traveller to keep our status as a global city.
"This is a lost opportunity, especially in the midst of the revitalization of the Sydney CBD with light rail and the proposed removal of the lockouts."
The plan included some 200 hotel rooms and 204 residential apartments and would have created an estimated 754 jobs, re-establishing the Ritz-Carlton brand in the harbour city following the closure of its two previous Sydney hotels a decade ago.
Accommodation Association chief Dean Long has previously described the tower as "a much-needed addition to the Darling Harbour precinct".
"Investment in luxury hotels is essential if Sydney is seeking to attract major international conferences and high spending visitation," he said.
"Luxury hotel rooms are necessary to capitalise on the investment in the $1.5 billion International Convention Centre opened in December 2016, if Sydney is to fulfil its remit as a world class business events destination."
However, the IPC concluded: "The Commission takes the view that the outcomes of the Pyrmont Review support an assessment of the Application on merit against the existing statutory framework and strategic context of the area, as opposed to a potential future context which at this stage is not yet known."