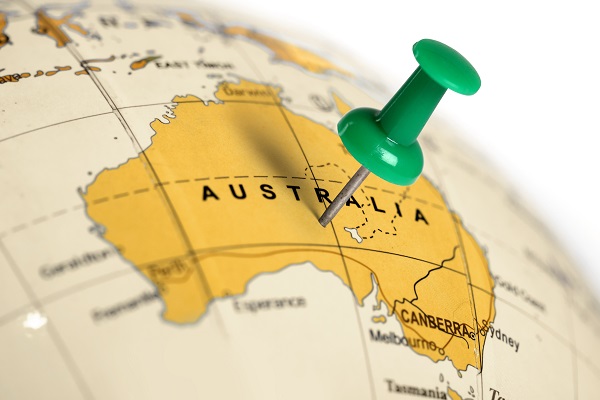 The government has committed an unprecedented $76 million to tourism recovery as it moves to protect jobs, businesses and local economies in the wake of bushfire devastation.
Describing the challenge to the nation's $152 billion tourism sector as the "biggest in living memory", prime minister Scott Morrison announced the package following a week of intensive meetings with industry stakeholders.
It includes $20 million for domestic and $25 million for international marketing, $10 million for regional tourism events and projects in bushfire-affected areas; $9.5 million for media familiarisation trips; $6.5 million to incentivise businesses to attend the 2020 Australian Tourism Exchange, and $5 million to enhance Australian tourism through diplomatic means.
The PM said on Sunday: "One in thirteen Australian jobs rely on tourism and hospitality so our $76 million investment is an urgent injection to help all those hotels, restaurants and cafes and tour operators get back on their feet.
"This is make or break for many businesses and tourist hot spots and not just in those areas directly hit by the bushfires.
"This is about getting more visitors to help keep local businesses alive and protect local jobs right across the country and especially in those areas so directly devastated such as Kangaroo Island and the Adelaide Hills, the Blue Mountains and right along the NSW Coast and East Gippsland in Victoria.
"We've heard directly from local operators, industry leaders, communities and the states and territories from right across the country. Their message is to act now and that is exactly what we are doing. And we'll be working closely with them all to deliver on our recovery plan to get these regions back up and running."
The announcement, described by the PM "part of an initial push" to help the sector recover, follows the release of new figures showing cancellations of holiday bookings in regional Victoria and NSW are creating a $1 billion hole in revenue.
According to the Australian Tourism Industry Council, cancellation rates of more than 60 percent across regional NSW and Victoria, even in towns unaffected by the bushfires, are causing economic damage as Australians choose to stay home.
These include parts of south Gippsland, central Victoria, lower alpine areas and the Murray, central and western NSW and parts of Tasmania. In regions which were directly hit by bushfires, cancellations in some areas are at almost 100 percent.
The Caravan Industry Association of Australia says there has been $57 million in lost bookings as a result of the fires, with some parks experiencing cancellations of up to 80 percent on forward bookings.
International visitors have so far not been cancelling to the same extent, but industry experts warn Australia's reputation as an ecotourism destination globally will inevitably take a battering and a downturn in bookings should be expected.
The Australian Tourism Export Council has welcomed the dedication, saying a positive campaign highlighting that Australia is 'open for business' is imperative to recovery efforts.
It argues a survey of the inbound tourism industry has revealed forward bookings have softened significantly compared to this time last year, with an estimated $4.5 billion impact on the industry.
"ATEC undertook a survey of its members who represent both Australian based tourism businesses as well as inbound tour operators – the people who sell Australian travel in-market – with 70 percent of respondents recording significant cancellations of travel to Australia by internationals," managing director Peter Shelley said.
"The value of cancellations on individual tourism businesses and inbound tour operators managing itineraries for travellers range from $5,000 to $500,000, with significant impacts seen across key inbound markets with US, UK, and European inbound markets being the most impacted."
ATEC estimates tourism will see at least a ten percent decline in international visitor numbers, making a significant dent in Australia's $45bn tourism export industry.
 "There is no doubt our industry will take a hit," said Shelley.
"What we need is a clearly defined, well-resourced and expertly executed recovery strategy starting right now in order to stem the flow of cancellations and regain the confidence of intending international travellers." 
Representative bodies all over Australia have hailed the government package an important step towards bushfire recovery.
Stephen Ferguson, CEO of the Australian Hotels Association said: "In the wake of the fires it is essential that we get our hotels and hospitality businesses back on their feet as soon as possible and today's announcement will help ensure our sector begins recovering immediately.
"We welcome Tourism Australia temporarily re-entering the domestic marketing space to coordinate national campaigns in partnership with State and Territory tourism organisations."
Dean Long of the Accommodation Association praised the speed of the response, saying the package recognised the need to act fast in sending a message about Australia's readiness to welcome visitors.
"Our members will be ready with a suite of packages and offers that maximise the opportunities of this funding to invite visitors to experience the range of high quality destinations that are open for business," he said.
Tourism Accommodation Association chair Martin Ferguson described it as a "very welcome first step in ensuring the long-term impact on our hotels is minimised and our industry is back on its feet as soon as possible."
And regional bodies were equally gushing, Tourism Council WA spokesperson Leslee Hall saying the international marketing spend was "particularly important for regional areas like Broome and the Kimberley and Margaret River, which attract large numbers of international visitors".
One industry veteran, however, says the focus of the government's stimulation package is wrong.
Glenn Smith, an accom operator in the hard-hit Thredbo region of the Snowy Mountains, argues operators need the tourism stimulus "today, next weekend and over the next couple of months. Not next year … now".
"Australian tourism operators cannot wait for some marketing campaign to be created and functional and where the main beneficiaries will be the advertising agencies and media outlets," he said.
"The stimulus should be immediate tax deductions for anyone purchasing accommodation for holidays at home between now and June 30.
"The Australian government already provides holiday accommodation tax deductions for employees of several industry sectors.
"Immediate tax deductions for anyone purchasing accommodation for holidays at home will mean people taking up a holiday next weekend whilst school holidays are still in play.
"Of course, there would need to be qualifications for claiming on tax, only purchases and receipts from licensed accommodation operators could be tolerable."
Brett Jardine, managing director of Council of Australian Tour Operators, is among those urging Aussies to support their own tourism industry at every opportunity – whether at home or away.
According to CATO's Australians on Holiday – International Leisure Travel Trends report, almost 25 percent of the population took overseas leisure trips in 2018, equating to six million trips during which they represented Australia abroad.
"Each of those travelling Australians is a potential advocate for everything Australia has to offer as an iconic tourist destination," he said.
"Whether they're chatting to locals over a beer in a British pub, part of a multi-nationality trekking group in Nepal, or skiing with foreigners in Japan, we encourage all travelling Australians to promote visitation down-under from all over the world."