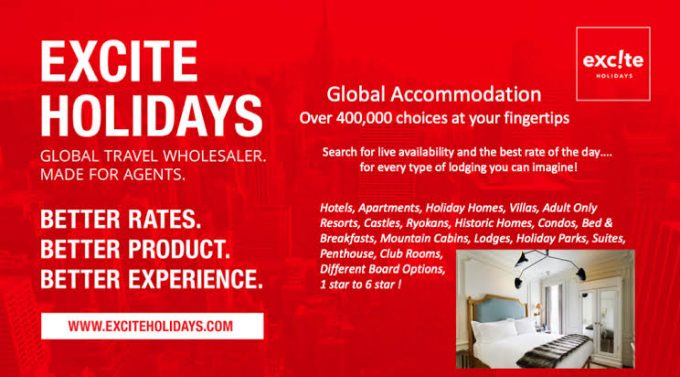 Excite Holidays has collapsed, leaving travel agents thousands of dollars out of pocket and scrambling to accommodate stranded tourists.
Just four months after the demise of fellow Australian tour wholesalers Tempo Holidays and Bentours, and less than a year after global giant Thomas Cook folded, the company has gone into voluntary administration.
Excite allegedly told its staff just before Christmas to take an extra week's annual leave and turn off their phones.
On December 30, it told followers on Facebook the company was experiencing system issues, saying: "Both our system and customer service teams are working through these issues now to ensure we can service our agents as quickly as possible. Please bear with us as we manage the situation at hand."
Alarm bells began to ring when travel agents reported last week that some clients' paid-in-full bookings were being cancelled due to payments not being received by suppliers.
The industry publication karryon said: "We have received a number of reports from agents saying they have been on hold for 2-5 hours after calling the support line".
The wholesaler suspended its platform on Wednesday after executive director Nicholas Stavropoulos told Travel Weekly the company would make an announcement which was "not good news".
Excite was established in Sydney in 2002 to supply tours to retail travel agents and has offices in New Zealand, the US, Thailand, Singapore, Greece and the UK. A year ago, it withdrew from the Australian travel accreditation scheme (ATAS) that protects customers from losses when companies fail.
According to the Australian Securities and Investments Commission, the companies under which Excite operated, including Global Travel Specialists and Global Travel Holdings, have been placed into administration.
The collapse means travel agents looking to shore up clients' travel arrangements must fund the shortfalls themselves, with many facing bills totalling several thousands of dollars.
One, Elizabeth Ellis of Cherrybrook Travel, told Travel Weekly her customers were stranded in New Zealand, Thailand and Japan after their bookings were cancelled without warning. She was left with little choice but to re-book the accommodation for those clients, at a cost to the agency of some $25,000.
According to the publication, ATAS-accredited wholesalers including Viva Holidays and International Rail have laid on extra services to help agents manage re-booking speedily and at discounted rates.
With wholesalers facing the squeeze as accom operators crack down on discount rates distribution, and traditional travel agencies losing ground to OTAs, the market has become increasingly competitive.
Quentin Long, founder of Australian Traveller, told 9News: "It does appear a pattern is forming.
"Late last year Thomas Cook, the oldest travel firm in the world, collapses alongside two major Australian agencies, leaving hundreds of thousands of tourists stranded."
However, he did acknowledge: "We've been through the worst of the shake up, the operators that are left are good operators."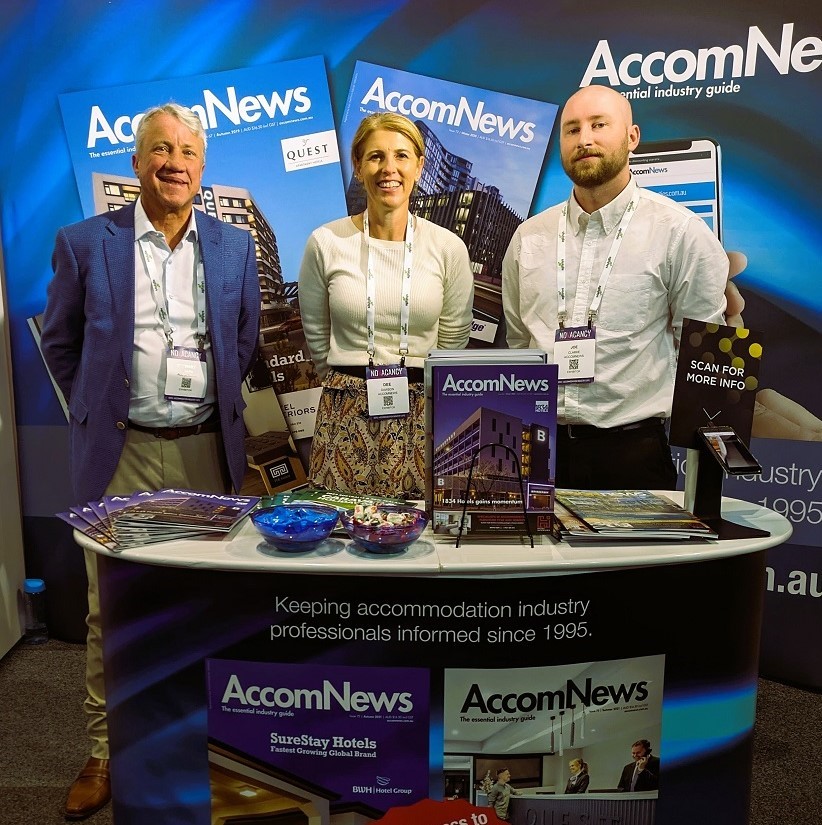 AccomNews is not affiliated with any government agency, body or political party. We are an independently owned, family-operated magazine.