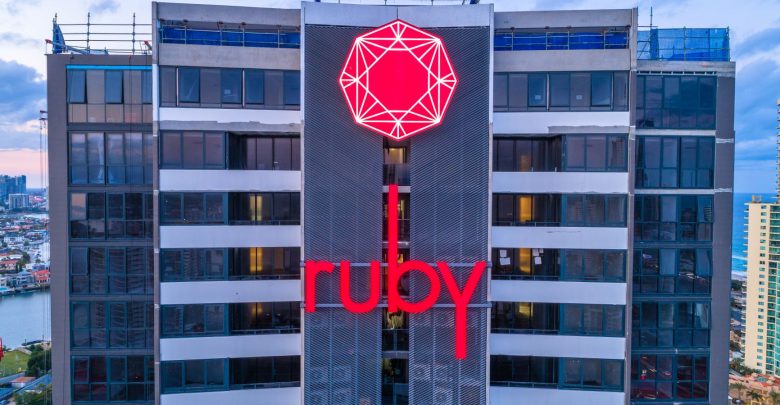 The developer behind a scheme to help creditors of the collapsed Ralan Group recover their lost deposits has been revealed as Toplace Group's colourful director, Jean Nassif.
In December, creditors owed a share of $500 million by the liquidated company voted to recover lost deposits under a plan, hatched by former Ralan director William O'Dwyer, to roll the funds over into the purchase of units from a then unnamed intermediary.
Ralan collapsed at the end of July, leaving a $2 billion development pipeline of more than 3,000 residential units and 600 hotel rooms in limbo. It's $1.4 billion Ruby Collection in Surfers Paradise, Queensland, was found to owe $238 million to banks and financiers and $241 million to hundreds of apartment buyers.
Against the advice of Ralan liquidators, some 1,600 investors in Ralan's Gold Coast developments agreed deposits they had paid on units due to be built by Ralan could be deducted from the purchase price of the mystery developer's new properties under a deed of company arrangement (DOCA).
Those creditors will now be offered discounts on Sydney apartments developed by Toplace that equate to the full amount of the funds owed to each creditor.
The arrangement will, for example, allow a creditor who is owed $50,000 to buy an apartment valued at $500,000 for $450,000.
Nassif will also take control of seven separate Ralan companies involved with various Gold Coast apartment projects and has committed to a five-year business plan with O'Dwyer to enable Ralan's creditors to use their deposits to buy more apartments he plans to develop.
The Australian Financial Review reports the conditions of the DOCA require Mr O'Dwyer to sell 500 Sydney apartments this year, 500 next year and secure discounted deals for all unsecured creditors within three years.
The agreement will be terminated if O'Dwyer is declared bankrupt or is the subject of court action by any of Ralan's creditors.
O'Dwyer told the newspaper: "My absolute focus has been to achieve the best possible outcome for the creditors…and I am delighted to be launching the first of many Sydney projects this Saturday.
" I want to thank the majority of creditors that voted in favour of my proposed DOCA. I also want to reach out to the creditors that voted against the DOCA and extend to them the same opportunity to recoup their financial loss.
"In all my dealings with Mr Nassif I have found him to be a man of the highest integrity and professionalism."
Nassif, a social media favourite alongside wife Nisserine for their lavish gifts and party lifestyle, has no personal or company liability relating to Ralan or its creditors.
"My team and I will simply be marketing Toplace apartments to creditors and the general public," O'Dwyer said. "My team and I will have exclusivity on the projects we will be marketing for Toplace."
According to The Urban Developer, Toplace holds a multi-billion-dollar pipeline of projects and will launch several new apartment towers in Sydney before mid-February.
Ralan's voluntary administrators, Grant Thornton, argue their original recommendations are sound and the DOCA is reliant on "too many conditions" to work.
The administrators allege Ralan traded insolvently from as far back as 2014 and O'Dwyer had been siphoning funds out of the company from 2016 to 2019 to spend on personal expenses, holidays and cryptocurrency.