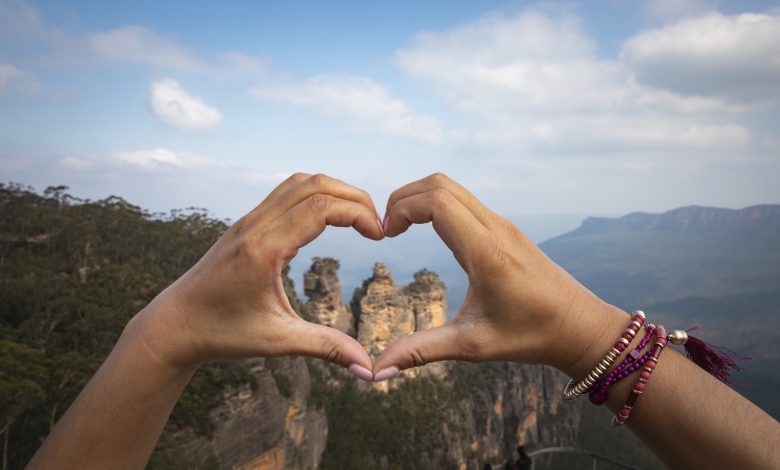 Visitors to drought and bushfire-ravaged NSW are being urged to aid the state's tourism recovery through a new $10 million advertising campaign on social media.
Destination NSW, which this week announced former Dymocks managing director Steve Cox as its new CEO in a nod to retail experience over tourism nous, is looking for user-generated content to encourage Australians to visit the state.
The Now's the Time to Love NSW campaign asks social media users to post photos and videos of their favourite places with the hashtag #LoveNSW.
"Getting involved is simple; visit our charming country towns and vibrant cities, enjoy our many natural wonders, and post imagery of the experience on social media framed by hands in the shape of a love heart," it urges tourists.
"Joining the #LoveNSW movement is easy:
Take a #RecoveryWeekend in NSW
Capture a photo in an iconic and inspiring NSW location, framed by your hands in a heart shape
Share the photo on social media with the hashtag #LoveNSW."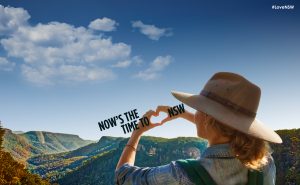 State minister for tourism Stuart Ayres said the campaign was focused on reminding travellers about all the amazing experiences on offer in NSW.
"The prolonged drought and unprecedented bushfires have broken our hearts and had a devastating impact on thousands of operators in our beautiful state," he said.
"That's why now's the time to love NSW – we need to show the world that our many spectacular sights and experiences are in great shape, and they're welcoming visitors right now."
The minister says brand damage caused by misinformation is hurting tourism operators across the state.
"There has never been a better time or a more important time for people, particularly across Sydney, to get out to regional NSW," he said.
"Sharing their own experiences helps breakdown a lot of the misinformation about what's open and what's not. (There's) nothing more authentic than a person posting their own experience."
The campaign is part of the first phase of the NSW government's tourism recovery package. It is designed to complement Tourism Australia's Holiday Here This Year domestic tourism campaign and is funded through state and federal investments.