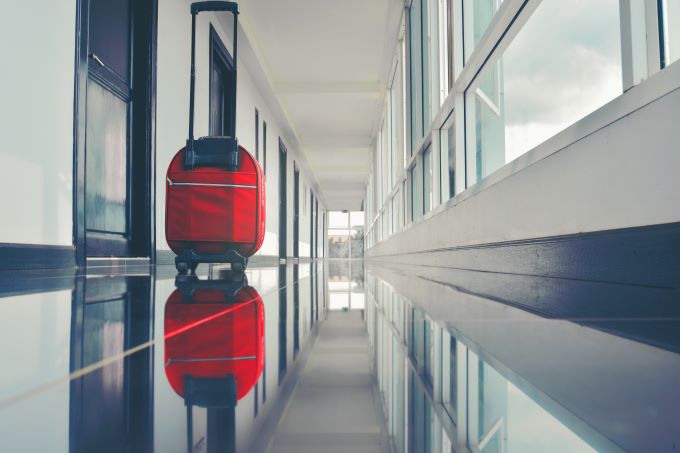 Tight new restrictions on domestic travel were announced by prime minister Scott Morrison on Sunday, putting an end to the Easter holiday plans of millions of Australians.
In yet another savage blow to domestic tourism, the PM said all non-essential travel within Australia should be cancelled to help stop the spread of COVID-19.
"What we are saying is non-essential travel should be avoided and particularly when we're talking about interstate travel and longer distances, the sort of travel that would not be normally part of your normal life," Mr Morrison said.
"So it does mean that those holidays that you may have been planning to take interstate over the school holidays, cancel them.
"That is what it means. It is regrettable and I know the impact it will have on many people in those communities where those holidays were going to take place."
Mr Morrison clarified that the restrictions did not extend to work-related journeys and trips made on and compassionate grounds, or those needed to deliver essential supplies and services "to keep Australia running."
He intimated more stringent controls on movement may yet be on the cards, with the national cabinet due to meet on Sunday night to consider enhanced isolation initiatives, and states still deliberating on separate controls.
Michael Johnson, CEO of Tourism Accommodation Australia, told AccomNews: "Anyone that's got any bookings will see those bookings dry up."
And he described the Sydney CBD as "down on its knees," with business last week subbed 20 percent and this week down another 10 percent.
Johnson was among a group of industry CEOs who last week petitioned the government for an immediate $1 billion cash injection to prevent some 300,000 job losses. Highlighting accom operating at occupancy levels of 10 percent and below, the group statement said: "In March 2020 our sectors are beyond pain, we are facing extinction."
The prime minister said the non-essential travel restrictions were about balancing public health concerns with protecting the jobs of Australians.
"These decisions are not taken lightly and for those who are arguing for extreme measures all over the country, we would only take further measures based on medical advice because, at the same time that we are trying to protect lives, we are also trying to protect the livelihoods of Australians," he said on Sunday.
"And that means acting on medical advice and ensuring that we remain totally in step with the incremental changes we're regrettably enforcing.
"It is the case that travel needs to be reduced to stop the spread of the virus across the country."
WA, the Northern Territory, Tasmania, Lord Howe Island and Norfolk Island have all introduced strict new border and quarantine controls, while South Australia is also looking at closing its borders.
Victoria has already declared a state of emergency, effective from March 16 for four weeks, giving authorities the power to detain any person or group to reduce a serious risk of infection and make any direction "considered reasonably necessary" to protect public health.
Michael Johnson said the Australia-wide travel restrictions announced by the federal government would not apply to hotels that still have to continue providing essential services for self-isolations.