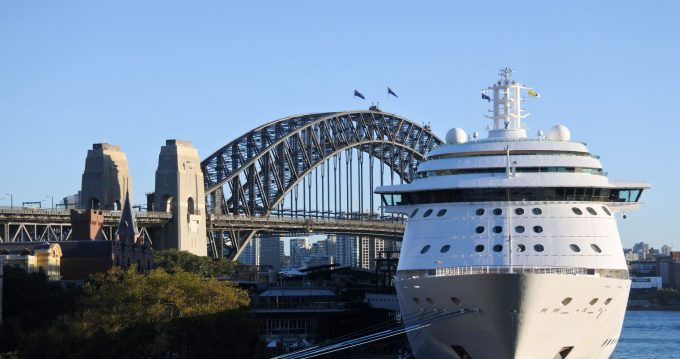 Industry bodies have reacted with dismay to government advice warning Australians about the potential dangers of booking a cruise.
The Department of Foreign Affairs this week stated coronavirus disruptions were making cruising a risk and suggested Australians with underlying health concerns may want to reconsider before boarding ship.
"There have been instances of cruise ships being put into quarantine, countries preventing disembarkation of ships or denying entry to ports," says latest DFAT advice.
"The itineraries of a number of cruise ships have changed. Disruptions to cruise ship itineraries due to COVID-19 can have significant consequences for travellers. The situation is fluid and you can expect further disruptions.
"Repatriation from cruise ships affected by COVID-19 should not be relied upon as an option."
The directive has been described as "disappointing" by Carnival Australia, which operates through the Princess, Carnival and P&O brands.
In a statement, the company said: "The travel advice is disappointing but travellers will ultimately make their own decisions, confident that the health and safety of our guests and crew is our highest priority.
 "Cruising remains one of the most attractive holiday options available in Australia and New Zealand, and our mix of domestic and South Pacific itineraries remains low risk.
"To maintain a healthy onboard environment, we have enhanced health screening protocols and other measures based on the best Australian and international public health advice."
Cruise Lines International Association Australasia also issued a statement following the warning, saying its members had "enacted robust measures globally" in response to the outbreak and the health and safety of passengers and crew remained "the highest priority for CLIA and its cruise line members".
CLIA said the industry already had stringent safety measures in place but had committed to do even more to protect guests, crew and the communities in light of the coronavirus escalation and would this week reveal "further details of this enhanced approach to protecting public health".
"The cruise industry supports more than 18,000 jobs in Australia and contributes more than $5 billion annually to the national economy," it said.
"Cruise activity supports a broad supply chain of industries that stretches across the country, in addition to travel agencies, airlines, hotels and other industries.
"The majority of more than 270 cruise ships globally continue to operate unaffected by the virus, but with important precautions in place. All ocean-going CLIA cruise ships have well-equipped, dedicated medical facilities onboard and trained medical professionals available 24/7, and cruise lines have extensive experience providing care and responding as necessary to evolving circumstances."