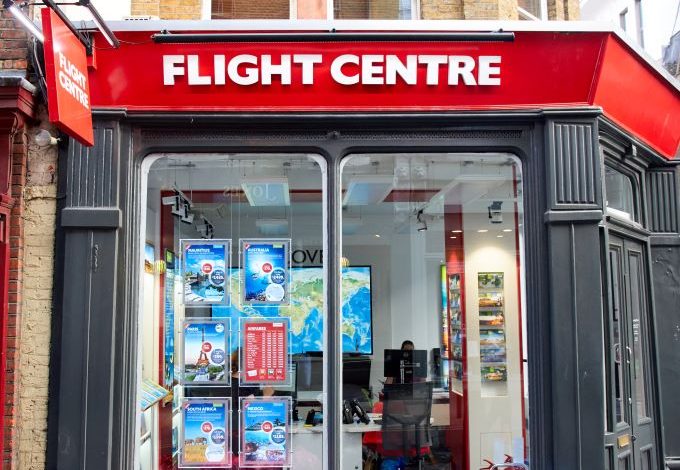 Accom chiefs have welcomed a $17.6 billion government stimulus plan which dedicates $1 billion in tourism-specific funds to help stave off wholesale job losses.
It comes as Australia's biggest travel agent, Flight Centre, has announced it will close up to 100 of its 855 shops around the country and suspend full-year travel guidance to clients from the end of the financial year.
The travel agency did not specify which branches would close or how many jobs would be affected, but CEO Adrian Turner blamed heightened coronavirus uncertainty and a "significant softening" of the market for the development.
Vivid Sydney has meanwhile become the latest high-profile tourism event to be cancelled, the NSW government on Saturday announcing the biggest festival of light, music and ideas in the southern hemisphere had fallen victim to the government's ban on non-essential mass gatherings.
Chief executive of Meetings & Events Australia, Robyn Johnson, told the ABC earlier this month: "Our industry members are getting very nervous. Some of our smaller members would be losing $100,000 in one month.
"And that's going to be a struggle for our industry because we have about 80 percent of our members are small businesses and if this is long-term, they will really struggle to keep the doors open."
The closures and cancellations highlight the urgent need for the Morrison government's much-lauded stimulus package, which includes an $11 billion spending commitment before June 30 designed to stop Australia spiralling into recession.
Industry-focused measures include increased spending on domestic tourism promotion and the waiving of marine park and national park fees for businesses operating in areas like Kosciuszko and the Great Barrier Reef. A tailored fund will support regional operators through the crisis, while BAS deferrals nationally will enable tourism businesses to better negotiate the economic downturn.
In broader commitments, $3.2 billion of accelerated depreciation will be made available to businesses with a turnover of less than $500 million, while $1.3 billion will go towards wage subsidies to retain apprentices and trainees.
Small and medium-sized businesses will receive up to $25,000 each to cover the costs of employee wages and salaries, costing the government 6.7 billion.
And $4.8 billion in one-off $750 stimulus payments will hit the bank accounts of pensioners, concession card holders and income support recipients.
Michael Johnson, chief executive of Tourism Accommodation Australia, said: "This is a comprehensive assistance package which encourages investment, delivers immediate support and will help ensure as many jobs as possible are secured during this challenging time.
"It is a package that will deliver practical assistance to Australia's accommodation providers and we commend the federal government for their considered and targeted approach."
Australian Tourism Export Council chief Peter Shelley says the package will help to "keep the wheels turning and maintain positive trade relationships".
"We have been greatly concerned by the impact the contraction in international travel will have on tourism's future – we just can't afford to lose the important distribution channels currently in place," he said.
"We are particularly happy with the commitment to support businesses where there has been a supply-chain breakdown as a result of the virus outbreak.
"Despite the bushfires and subsequent COVID-19 crisis, the industry has been doing what it can to keep the doors open – this is a dire time and the industry needs every bit of support it can get."
Dean Long, CEO of the Accommodation Association, said he particularly welcomed the $6.7 billion for cash flow support payments of up to $25,000 to small and medium-sized accom providers.
"These payments are tax free and will provide short term relief from the stress our accommodation businesses are feeling," he said.
"The Association is extremely concerned at the impact of this downturn on jobs in our sector and wage subsidies of 50 percent of an apprentice or trainee's wage for the period to 30 September 2020 will be critical in maintaining employment and filling the skills gap in our industry.
"However more will need to be done as the situation escalates. We will be seeking further fiscal measures that support continued employment where feasible, in particular wage support for impacted employees and payroll tax relief at a state level."