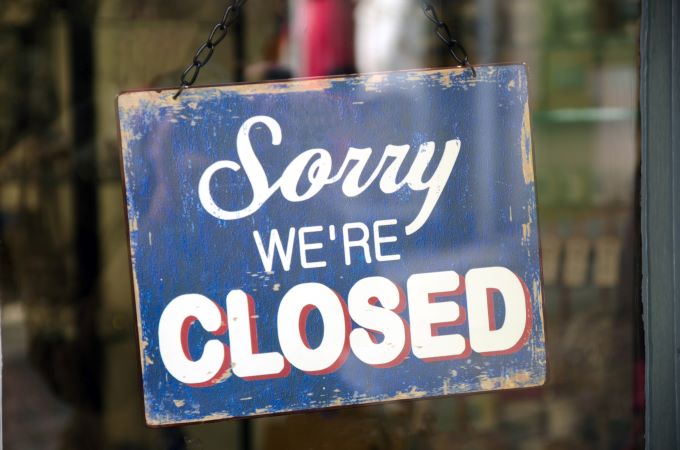 An economic stimulus package worth up to $10 billion will be announced within days as the government looks to counter a crisis crippling large parts of the tourism industry.
The government on Wednesday expanded its coronavirus travel ban to include Italy, with foreign nationals from the European nation joining those from mainland China, Iran and South Korea prevented from entering Australia for 14 days from the time they left those countries.
Qantas has cut almost a quarter of its services as it contends with an unprecedented threat to its international business.
The national carrier says the latest cuts follow a "sudden and significant drop" in travel demand as coronavirus continues its spread into Europe, North America and throughout Asia. Eight of its A380s out of a fleet of 12 will be grounded due to the drop in demand.
Tasmania's Dark Mofo winter festival has meanwhile been cancelled, the latest in a string of events cut this year due to concerns around coronavirus.
Last year the Hobart event, affiliated with David Walsh's Museum of Old and New Art, sold 100,000 tickets, 65 percent of them to interstate and overseas visitors.
Dark Mofo's creative director, Leigh Carmichael, on Tuesday said there was "no option" but to move the current program to 2021 because cancelling the event last minute would cost millions and likely finish the event permanently.
"The implications of COVID-19, and subsequent travel, financial and logistical issues, are beyond our control," he said.
"Our current priority is to minimise the implications and cost on our audience, artists, suppliers, sponsors and key stakeholders, and support our staff through a challenging period."
The ongoing health threat throws the future of numerous other 2020 events into doubt, with industry experts reporting several less high profile ones have already bitten the dust.
"TAA is aware of number of large conference events in the last month which have cancelled in both Melbourne and Sydney," Tourism Accommodation Australia chief executive Michael Johnson told AccomNews.
"This is having a major effect on hotels occupancies and revenues. The cancellations, along with a number of local corporate entities banning conference travel, are having an obvious impact on events. 
"There is real need for Australian companies to support Tourism Australia's campaign of 'Event here this Year'."
While Prime minister Scott Morrison has yet to unveil details of the stimulus package, he has reiterated it will not be the kind of "cash splash" implemented by Kevin Rudd to stave off recession a decade ago.
Business organisations are calling for tax relief and a break from regulation and red tape, while accom bodies advocate additional measures to encourage domestic tourism.
"We would like to see a way in which Australians are actually rewarded by holidaying here in Australia," Michael Johnson said.
"Whether it becomes taxable to stay locally or government vouchers are distributed to be spent in our regional areas for food and beverage, retail and accommodation.
"This will stimulate the economy and put funds back where they have been missing out."
The Accommodation Association says that while the main tourism markets affected by coronavirus were initially the China-reliant ones of Sydney, Melbourne, Gold Coast and Cairns, forward bookings have now "declined substantially for all markets".
Asked what's need from the stimulus package, chief executive Dean Long said: "We are seeking fiscal measures that support continued employment where feasible, wage support for impacted employees and measures that stimulate continued demand."
Long is advocating payroll tax relief for the 2020/21, saying: "At a time when hotels are significantly impacted by a downturn in business, this is a tangible measure that will ensure businesses are in a position to bounce back to full operating strength after the crisis and will ensure hotels are able to undertake actions to retain staff."
The association also wants wage subsidies introduced to aid staff retention, and fringe benefits tax exceptions for domestic travel for the next 24 months.
Latest Roy Morgan polling data on Australians' holiday intentions for January shows significant declines in the number of Australians planning on taking a holiday in the next 12 months.
In January, 63.8 percent of Australians (an estimated 13,388,000 people) said they intended taking a holiday in the next 12 months, down 6.3 percent points (down 1,091,000) from a year ago. Domestic and overseas holiday intentions were both down 2.5 percent in January according to the data analysts.
CEO Michele Levine says the drop in holiday intentions is being felt throughout the travel and tourism industries with the emergence of the COVID-19 coronavirus.
"It has truly been the 'summer from hell' for Australia's travel and tourism businesses with devastating bushfires striking many tourism-reliant regional areas of Australia during summer and the new threat of COVID-19 coronavirus emerging as the bushfires were put out," she said.
"Australian travel intentions in January have dipped to near two-decade lows with declines in the proportion of Australians intending to take a domestic holiday dipping to just over 50 percent."
Qantas Group chief executive Alan Joyce says he will not take a salary for the remainder of the financial year as the carrier asks staff to take paid and unpaid leave in a "survival of the fittest" scenario" for the global airline industry.
"We…will be trying to avoid redundancies as best we can. We are, in this situation, with this schedule, having over 2,000 people that are surplus to that schedule, we will be managing that reduction through asking people to take paid leave and unpaid leave," he said.