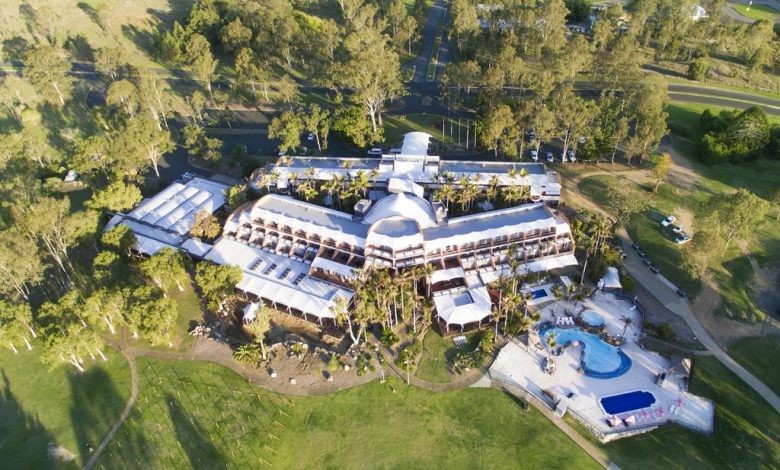 An Australian golf resort and polo venue beloved of Kerry Packer has hit the market, its owner claiming the venue could be worth $2 billion with some shrewd investment.
The 3,700-acre Ramada Resort in the Kooralbyn Valley on Queensland's Gold is being sold by owner Peter Huang with a master plan for a retirement village he says presents a potential windfall for interested buyers.
The resort's championship golf course is currently ranked number 22 in the country by Golf Australia and boasts Greg Norman, Adam Scott and Jason Day among its previous pros and members.
According to The Urban Developer, Huang has spent tens of millions of dollars on renovations and operations within the resort.
Its accommodation offering consists of the 30-room Packer Lodge and a 102-room main resort built by Japanese owner Towa Group in 1980.
The resort, favoured by Packer in the 1980s, boast an eclectic mix of facilities which include a restaurant, convention space, three outdoor wedding venues, a tavern, international school buildings and a private airport and terminal.
There's also the championship Kooralbyn Mountain Biking Park, a camping ground and a riverfront caravan park/RV park with application in progress, a half-finished ski lodge, grounds providing a 'farm experience', a vineyard, and turtle feeding facilities.
According to Huang, a stage 1 subdivision surrounding the golf course and resort was given planning approval, but he allowed the permission to lapse as he formulated new plans for a large-scale over 50s retirement development.
"It's truly the one and only corporate asset in Australia ideal for potential public listing or as an addition to a successful investor or fund manager's existing portfolio," Huang said.
"The selling price of the whole portfolio could be much less than the recent sales of the much smaller 25-room Beach Hotel Resort at Byron Bay on 4,585 sqm of land or the 145-room Vibe Darling Harbour.
"[The resort] has far more development profit and potential ongoing income from the massive over-50s retirement masterplan with a lot of upside from the existing businesses on the site."
Huang and his son Harvey Huang, founder of Yong Real Estate, are self-marketing the property which is for sale by international tender closing Wednesday April 22.
Silverwater sale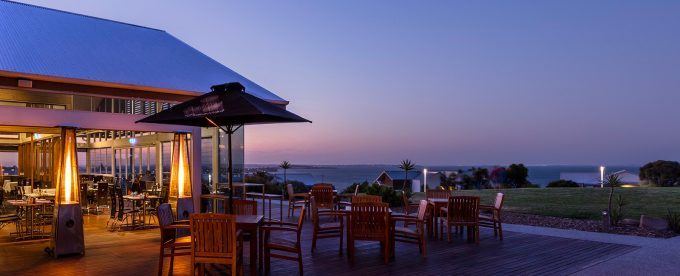 Silverwater Resort on the San Remo coast opposite Victoria's Phillip Island has been bought for $25 million by local property developers Pentagon Group.
The developers plan to increase rooms to 200-plus in a wholesale refurbishment and rebranding of the 8.5 hectare property.
The hotel, built in 2008 for $80 million, includes 88 apartments and the respective business operations and resort management rights for 172 rooms.
It also includes conference and meeting facilities for up to 500, restaurant and bar facilities, heated indoor and outdoor swimming pools, sports courts and a children's playground.
Pentagon Group partners Vijan Patel and Pratik Sarsavadia say they plan to revamp the existing facilities before acting on an existing planning permission to build more rooms in 2021.
"We recognise that the Silverwater Resort has the ability to attract large groups and function-related clientele and we look forward to further driving that aspect of the business," said Patel.
Ballarat beauty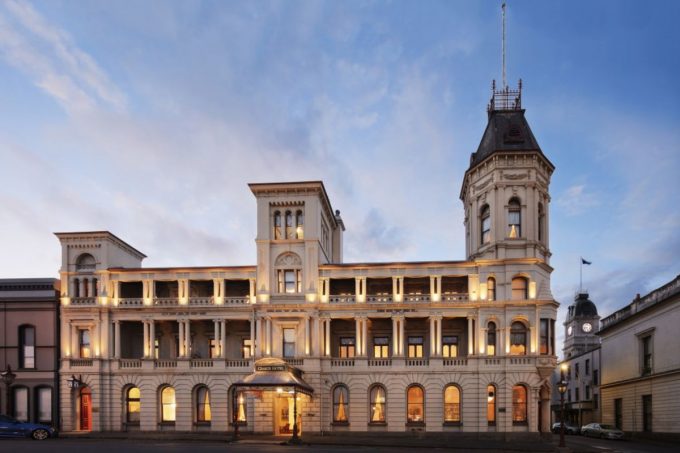 A landmark Victorian hotel once called the "pride of Ballarat" by American novelist Mark Twain has sold for around $13 million.
Craig's Royal Hotel on Ballarat's Lydiard Street South was built in the gold rush-era and over the years hosted a stream of notable visitors including Sir Don Bradman, Dame Nellie Melba and Sir Robert Menzies.
It has been snapped up by the Black Rhino Group, which operates 15 hospitality venues across the state including Richmond Social.
The group is planning to retain the hotel's 37 boutique rooms, The Gallery restaurant, Craig's Cafe, bars, function rooms and 45 poker machines according to sales agents JLL Hotels and Hospitality.
Vendors John and Mary Finning restored the building to its original glory over the past seven years after buying it for $1.65 million in 1999.
"I don't think there's another hotel in Australia that has such a colourful and significant history," Mr Finning said.
The property first opened in 1853 as 'The Ballarat' before its namesake Walter Craig took possession in 1857. The word 'Royal' was added to the name soon after, when Queen Victoria's second son, Prince Alfred, made the hotel his headquarters during a tour Down Under.