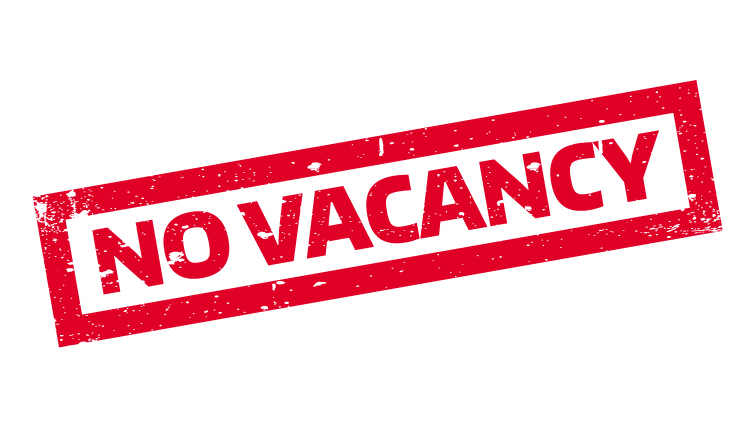 News In Brief
"It is illegal for you to take bookings" latest occupancy woe
Accom businesses prepare for bleakest Easter holiday the industry has seen.
UPDATE: AccomNews approached ARAMA CEO Trevor Rawnsley for clarity on this developing situation. Rawnsley advised us: "It is very clear that there should be no leisure travel at this time and people should remain at home in their permanent address.
It is also understood that it is not a legal requirement for operators to police guests but they do have a duty of care and they do risk fines if they accept non-essential bookings under certain circumstances.

Furthermore, operators cannot Legally promote leisure holidays until at least May 19th."
"Everyone should be updating themselves daily with Federal and State Government public health guidelines and restrictions on non-essential services."
NSW has been issued a new public health order stating that anyone in the state who leaves home without a "reasonable excuse" to be out and about may face jail time or hefty fines.
This is an emergency ministerial directive that states: "Taking a holiday in a regional area is not a reasonable excuse."  As a public health order, this new directive can be enforced by state police and it means that short-let properties including Airbnbs, can only be used for 'essential' purposes including work, education and caring purposes but not for Easter holidays. 
Prime Minister Scott Morrison  warned Australians this week: "Do not to travel right now."
It was an (unusually) clear directive from the Federal Government: "People should not be going away for Easter holidays. People should not be getting in their cars and going to other places. For those who own or rent holiday properties outside of their city, this means staying put."
In response, NSW has issued a public order allowing police to clamp down on any non-essential travel with fines and potentially even jail time. The police have said they will be using number-plate recognition technology to monitor campers and highway travellers over the Easter weekend. 
Are bookings now illegal? Australian Short-Term Accommodation (ASTRA)  Chairman Robert Jeffress explains: 
"Some regional areas are still seeing an influx of visitors over weekends including property owners and their families. Other privately managed Short Term Rental Accommodation (STRA) owners are offering current availability via online travel sites (OTAs).
"The messages could not be clearer, however, it appears that not everyone is listening. ASTRA is actively encouraging all members to ensure all bookings are cancelled for Easter and until further notice." Jeffress continued.
"All STRA operators whether professional operators or owner managers, be advised, it is illegal for you to take bookings for non-essential travel, hefty fines are in place. Industry advice is to snooze listings or ensure dates are blocked and unavailable."
Whilst some media outlets are claiming 'Airbnbs are declared illegal' this is not actually the case, continued Jeffress, it is non-essential travel and not the properties themselves that are currently subject to the new government restrictions.
Breach of orders made under the Public Health Act 2010 is a criminal offence and attracts heavy penalties.
In the case of an individual, the maximum penalty is $11,000, or imprisonment for 6 months, or both and a further $5500 penalty may apply for each day the offence continues. The NSW Police may also issue on-the-spot fines of $1000 for an offence.
In the case of any corporation, the maximum penalty is $55,000 and a further $27,500 penalty may apply for each day the offence continues. 
Australia clamps down on non-essential holiday bookings over Easter
This heavy legal restriction in place will impact Airbnb and other short-letting properties in NSW. For the rest of the country, various fines are in place for different states and territories: up to $1600 in Victoria, $1300 in NSW and $1000 in WA. 
Advice for NSW providers:
In view of the federal government warning and new statewide public order, Jeffress urgently appealed to owners and managers in NSW to "either snooze their property listing or block dates as unavailable".
Now illegal for anyone in the state to leave their own home to stay in an Airbnb or similar short-term letting agency accommodation without a lawful, essential reason, NSW announced plans to join counterparts in other states in being able to offer accommodation located near hospitals to front-line health workers, a move welcomed by the nation's top accommodation body today.
Moving forward…
Tourism Accommodation Australia CEO Michael Johnson said: "Our health care workers are true heroes and it is an honour to be able to give them any help we can."
This news could not have come at a better time for the struggling sector.
Mr Johnson stated: "Accommodation hotels have already stepped up and acted as quarantine centres for travellers returning from overseas, this is another way we can help the community in these difficult times."
Our figures show national occupancy rates dropped by 51 percent over the past three weeks alone, with some capital cities experiencing declines of up to 90 percent.
"These are devastating figures and reflect a fall in occupancy rates we have not seen in our peacetime history. Cities such as Sydney and Melbourne have certainly felt the impacts of COVID-19 with occupancy rates falling to below 10 percent, while holiday destinations like Cairns are already seeing occupancy rates hit single digits.
Mr Johnson said the announcement by the NSW Government that hotels will be able to offer assistance to our vital front line health care workers could not have come at a better time – it follows on from similar announcements in other states including Queensland and Victoria.
"It won't see us return to full occupancy or anywhere near that, but it is a way for us to keep some staff on and for some hotels to remain open – and as I said, anything which helps our health system is worthwhile," he said.
"It will help bring staff back, particularly in suburban or regional areas which have hotels located near hospitals.
"Looking longer term – future bookings as far ahead as June are at an all-time low with no indication of an upturn any time soon."