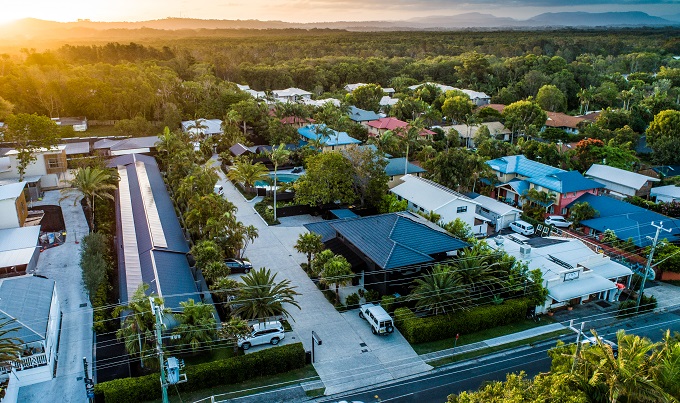 The 28-room hotel had the added distinction of officially being Australia's first pandemic-era sale.
The Bower was the latest in a series of Byron Bay hotel transactions with more than $170 million in assets changing hands in the last 12 months, including the $42 million sale of the Byron at Byron.
Wayne Bunz, CBRE Hotels' national director told Accom News that "these assets", meaning hotels focused on the leisure market, would "benefit as Australians holiday at home".
"Locations like Byron, Noosa and the Gold Coast that are in drive markets have so far been the beneficiaries in the current environment amid outbound travel restrictions."
It was likely to prove an astute investment by the Gold Coast-based Guok family, who could bank on Byron Bay returning to its pre-pandemic popularity once the COVID-19 storm had passed. According to a report by The Sydney Morning Herald, the tourist hotspot had been hard hit by COVID-19 with 90 per cent of hotels forced to shut and more than 60 per cent of the holiday town's businesses reliant on Jobkeeper to remain trading.
Featured in Conde Nast's Traveller Hot List 2018, the near-new hotel on a 4,495sqm landholding on Bangalow Road has made a name for its relaxed 'New York meets barefoot Byron' décor and ambience.
Wayne said The Bower campaign had attracted global interest, specifically from investors in the United States, the Arab Emirates and the Asia Pacific region.
"While Australia has long been viewed as a politically and economically safe investment destination, there has been an added focus in recent months on the country's response to COVID-19," says Wayne.
"This is the first Australian hotel sale to have been negotiated and exchanged during the pandemic period, highlighting continued confidence in leisure and boutique hotel investment opportunities."