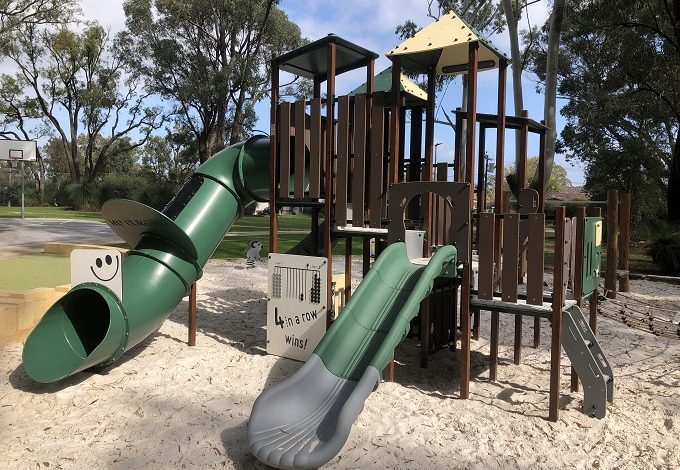 Guest Facilities
Holiday venue playgrounds that squeal good fun
Happy childhood memories are built on good times, that's why family holidays are so memorable.
But catering to the needs and desires of everyone in the family can be fraught, especially if the age gap between siblings is significant. If your facility's playground satisfies the curiosity and motivation of kids of all ages, then you're ahead of the recreation game.
Parents with youngsters can take turns supervising their kids in a well-designed, safe space while their spouse enjoys that much coveted timeout; while older kids should be free to roam and play to their heart's content with minimal or even no adult supervision.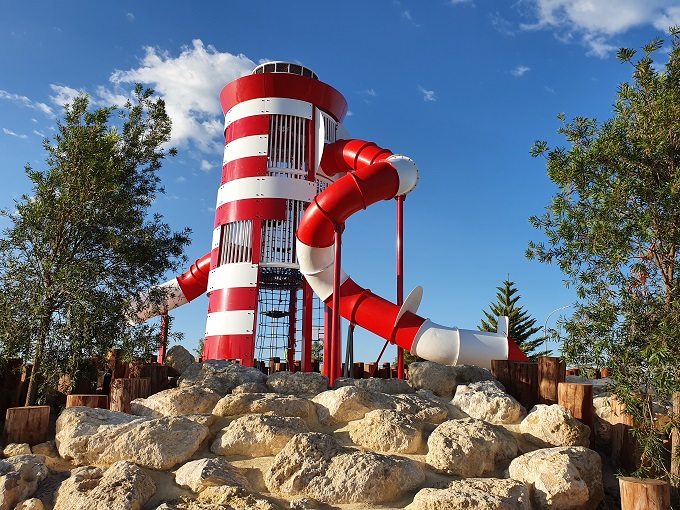 We look at the top three considerations to creating, or revamping, a playground that is 'squeally' good fun for everyone.
Good design is elemental
Take inspiration from your natural surrounds. If your accommodation facility is beachside, or on a riverbank, incorporate natural features such as sand dunes, small streams, sand patches and exposed rocks into your playground design – not only do kids love to climb and dig, but you will save on landscaping costs too.
Equipped for big fun
'Bigger is better' is right on trend when it comes to playground equipment, so if you're upgrading, consider adding really cool equipment such as a giant tree house, a Goliath tower or a climbing wall. Guaranteed to exhaust the kids from physical exertion, which will make mum and dad happy at the end of the day.
Teens are typically hard to cater for as left to their own 'devices', they'd much rather be sedentary and hide behind their smartphones or tablets. One trend, which has appeal for the entire family, is ninja-style fitness. Configure it your way, but basically it is an obstacle course which encourages high-intensity body moving. Think Tarzan-style climbing, jumping and swinging from one piece of equipment to another.
A playground that is fun for the entire family is a happy place. And guests are more likely to rebook at your resort, motel, caravan park if it offers something for everyone.
Safety first
Depending on the play equipment you install, and the ages you're catering to, a combination of safety surfaces could work well. Each has its own inherent advantages and disadvantages though.
Softfall, for example, is a type of brightly coloured rubber, usually recycled, that can be installed in different patterns or designs but may pose risk when very wet or in high temperatures. Woodchip or bark mulch has its own pleasingly natural aesthetic and is easy to install but is easily moved during play and can hide trip hazards like stones or toys.
It is always a good idea to consult an industry expert to ensure you are meeting Standards Australia requirements, which was updated in 2017.
Standards Australia spokesperson professor David Eager explained the intent of (AS 4685.0.2017), Playground Equipment and Surfacing.
"AS 4685.0 introduces a risk benefit analysis technique that allows operators and owners of playgrounds to quantify their exposure to hazards using techniques that are simple to apply," he said.
"Then they can make evidence-based decisions with regard to the maintenance, repairs and the timely replacement of their assets."
Industry viewpoint
Nathan Lee is the general manager at WillPlay: he spoke with us about some of the latest innovations in accom sector playground design.
"Bigger is better, with a resurgence in large towers and crazy slides driving the market. It can be quite overwhelming in the design stage. By working through the property's space, demographic and engagement expectations, the goal is to design a play area that best suits an individual location. A good play area design will also consider what is around the area and incorporate elements of shade, natural or fabricated, as well as safety issues like proximity to roads, pools and waterways and beaches.
Play spaces are now more than just for playing. With the interest in ninja-style fitness, incorporating these elements serve a dual purpose: play and fitness become multi-generational and cater to older children whose interest would normally switch to electronics.
"The main softfall safety surface alternatives are organic softfall such as sand, bark and engineered pine, and manufactured surfaces using rubber. The initial costs of rubber are generally higher but have reduced maintenance costs over the life of the project. Organic softfalls are cheaper to install but need to be maintained on a regular basis. Whichever surface solution is chosen, it must conform to Australian Standards."