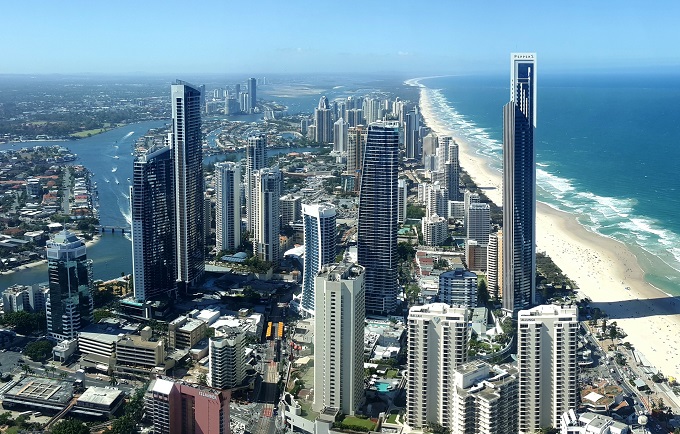 Industry
Your location determines your accom business recovery
Queenslanders sound-off on the blows they have suffered this year and the likelihood of swift recovery.
Initial feedback Accom News received from tourism operators across the Sunshine State seems to indicate that recovery does very much depend on location, with a few regional locations recovering more rapidly than others. Attracting a "drive market" is key.
Post-pandemic recovery looks different depending on where your property is based
Peter Hook from Visit Sunshine Coast told us: "The impact of Covid-19 hasn't been uniform across the region. Clearly, loss of interstate and international (particularly New Zealand) markets has impacted the region, but we moved very quickly to target the drive market and so areas like the Sunshine Coast Hinterland have experienced a highly successful winter."
Meanwhile, he told us "some of our resort areas have reported reductions of business by over 40 percent because of the loss of Victorian, NSW and New Zealand business, but beach areas like Caloundra have enjoyed good occupancies with strong support from Brisbane".
When asked about the impact of COVID on their season Liz Inglis from Tourism Tropical North Queensland said: "In a nutshell we are badly affected having gone from 55,000 visitors a day to nothing and now we are only getting around 5000 a day.
TTNQ led the push for industry assistance including a wage subsidy which ended up being JobKeeper. Every tourism employee in the region is now on JobKeeper and many businesses can only afford to operate a few days a week.
Townsville Enterprise Director Visitor Economy and Marketing Lisa Woolfe told us: "The COVID pandemic and its evolving restrictions have continued to disrupt the tourism and hospitality industry in Townsville North Queensland, and like many of our neighbouring regions, our visitor numbers are reflective of this with reduced visitation across both tourism and hospitality in what is typically our peak season.
While we have seen reduced visitation as compared with other years, we are still seeing a relatively strong demand from our drive market from Cairns to Mackay and west to Mt Isa, which continues to occupy close to 70 percent of our typical tourism market.
Alyssah Anderson from Capricorn Enterprises reports that the industry in the Capricorn Coast has been bracing itself over the past months with the uncertainty of the future. The second border closure was not totally unexpected, and despite the continued concern, local operators are in a stronger position the second time around. Prior to the second border closure, operators advised that bookings were strong, and that the June/July school holiday period was busy.
She said: "Even though our operators are now seeing bookings cancelled from interstate travellers, the flipside is that we are also retaining visitors longer in QLD, as they are unable to return home. ie. caravan travellers have decided to continue their stay in the Sunshine State, rather than returning to NSW or VIC."
Meanwhile on the Discovery Coast Gus Stedman, Chief Executive Officer Gladstone Area Promotion and Development Limited told us: "Initially the impacts of COVID restrictions heavily impacted our region's tourism industry. However, with the easing of Queensland restrictions we have seen a noticeable upswing in visitor numbers, our operators on the Discovery Coast have been especially busy.
"The Gladstone Region initially marketed heavily within the region to encourage locals to holiday in their backyard. This was through radio advertising, print and social media. We have also been leveraging off the great work TEQ has done on the Good To Go campaign, reaching the South East corner. Looking forward we are now focusing on our 400km drive radius and planning some great marketing initiatives to increase visitation from our surrounding regions and the drive market."
Recent stats released by STR, "COVID-19 impact on hotels and short-term rentals" present global data that shows while all markets both urban and regional have been adversely affected by COVID-19, regional markets have performed better most recently. Their stats also show that the Gold Coast is closely following the trend.
STR stated: "The average weekly occupancy increase in regional markets since the COVID low point has been 13.1% for hotels compared to 7.1% in urban markets. From the COVID low point through the week ending June 21, hotel occupancy in regional markets increased 210.4%, compared to 98.9% for urban hotels. For Rentals HC, the average weekly increase in urban markets was also lower at 3.4% compared to 5.7% for regional markets (Figure 12)."
Other destination markets with similar occupancy trends include: 
Atlantic city (+695.4% hotels | +123.6% Rentals HC | +195.4% 2+ Bedroom Rentals)
Gulf Shores (+1,139.2% hotels | +174.6% Rentals HC | +132.0% 2+ Bedroom Rentals)
Barcelona (+332.0% hotels | +11.1% Rentals HC | +15.4 2+ Bedroom Rentals)
Australia's Gold Coast (+298.1% hotels | +26.9% Rentals HC | +28.6% 2+ Bedroom Rentals)