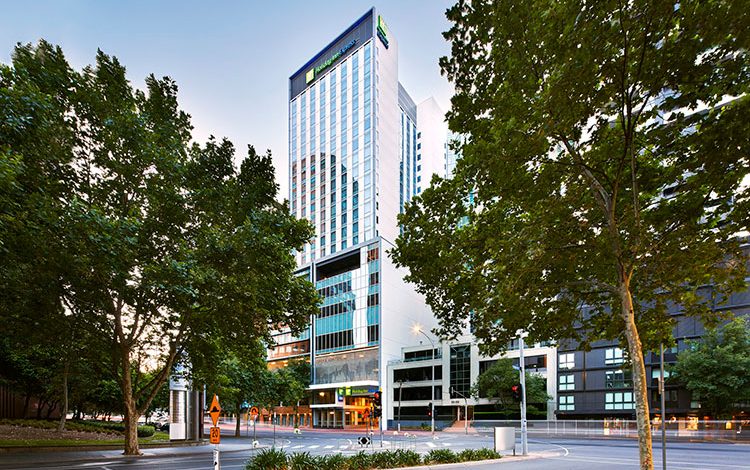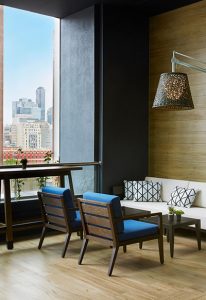 The newly built 4-star hotel has an ambitious 12-month plan to become Australia's first accommodation venue to achieve a 5-star rating from the National Australian Built Environment Rating System (NABERS).
Opening its doors to guests on December 23, 2019, the landmark Melbourne hotel has already set a new standard in green hospitality. 
Developed and operated by Pro-invest Group, the Holiday Inn Express Melbourne Southbank, was designed to consume 25 percent less energy than its city hotel counterparts. 
Located in the heart of Melbourne's arts and entertainment precinct, Southbank, the 345-room hotel is integral to the 22-storey mixed-use development incorporating 370m2 retail space and 4,500m2 of commercial space and carparking.
It was the first hotel in Australia to receive approximately $40 million in funding from the federal government's Clean Energy Finance Corporation (CEFC). 
According to Pro-invest, the $40 million construction and term debt facility was used to raise the original 4.5-star NABERS rating target to 5-stars.
To shoot for the 5-star NABERS rating, the build incorporated high-performance glazing, high-efficiency air-cooled chillers and condensing boilers, and solar photovoltaic systems on the hotel's roof to augment the hotel's light carbon footprint.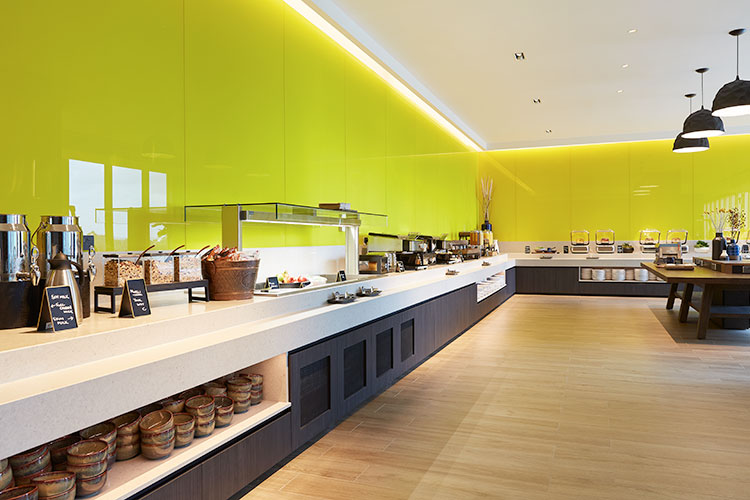 Other green initiatives included regenerative lift drives rather than standard lift motors, which would enable the hotel to recycle energy; and integrated building management and guest room energy management systems to both monitor and drive building performance. 
Even fittings such as carpets were selected for their environmental sustainability, with flooring company, Interface, delivering 100 percent carbon neutral carpets for the hotel. 
Under the NABERS scheme, the pioneering 'green' hotel's energy efficiency would be measured after 12 months of data collection on its energy usage. 
It is certainly the 'green' flagship hotel for Pro-invest, which operates all Holiday Inn Express Hotels in Australia under a master franchise agreement with IHG Hotels.
Pro-invest Group CEO Ronald Barrott said: "Our partnership with the Clean Energy Finance Corporation will see the Southbank hotel, and all of our future new-build hotels, complying with strict energy-saving initiatives to ensure attainment of a 5-star NABERS energy rating." 
According to Ronald, sustainability was the most important factor for 52 percent of consumers when selecting a hotel. 
"We believe our initiative can become a significant competitive advantage for the property and the brand," he said. 
General manager Holiday Inn Express Melbourne Southbank, Kirra Stott shared with Accomnews the reason for the substantial investment and focus on sustainability. 
"The hotel industry has taken some time to catch up to the broader construction industry in delivering truly sustainable developments and operational buildings," Kirra said. 
"As hoteliers we have an important legacy to leave, especially when we truly consider the impact of our large-scale businesses on the environment."
Kirra is no stranger to a pre-opening having opened the 245 room Holiday Inn Express Adelaide City Centre in August 2017, also a Pro-invest Group development and an IHG hotel. She remained in her role as General Manager from April 2017 to March 2019 when she moved to Melbourne to open the group's flagship Holiday Inn Express at Southbank.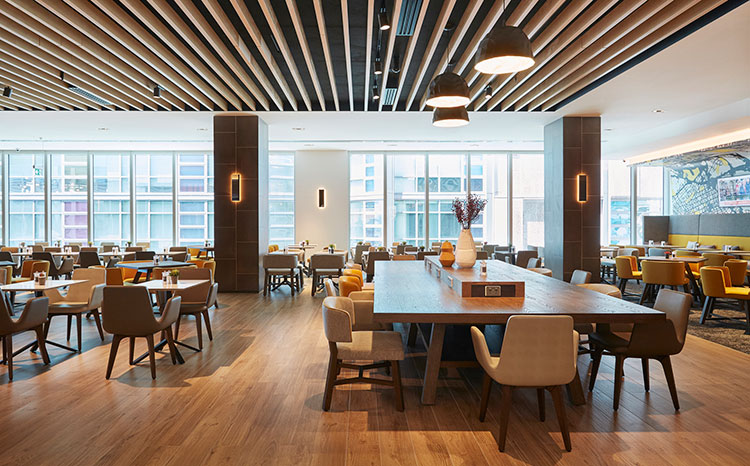 Accom News asked Kirra how she would describe the new hotel's points of difference. 
"Being designed with the mood of Melbourne in mind, the hotel is an exciting addition to the Southbank market and adds significant inventory to the cultural hub of Melbourne," she said. 
"We always offer a free Express Start breakfast and complimentary, uncapped wifi to all our guests."
What have been the standout moments in developing this property? 
"Being able to watch the hotel 'top out' is a significant milestone for Hickory, Pro-invest Developments and Pro-invest Hotels.
"On a personal note, the day my team opened the doors to the hotel was a great achievement – a culmination of an incredible amount of hard work, strategy and growth to deliver a market-leading flagship Holiday Inn Express". 
What were the challenges associated with this property? 
"All developments encounter challenges, certainly opening just prior to Christmas 2019, followed by the significant global impact of COVID-19 presented challenges for the team." 
What were the most important issues to get right before you opened to the public? 
"It was critically important we had the right team of people on board to deliver for our guests, owners and investors. 
"It was the focus and energy of our executive committee (Alexandra Loriente – DOSM and Kate Pooley – Assistant Hotel Manager) that ensured we armed our people with the tools, resources and knowledge to deliver true hospitality under the Holiday Inn Express brand. 
What are you most proud of, and what has been the reaction to the hotel? 
"I am most proud of my team – certainly having now completed two hotel openings within three years (Kate Pooley included as she was also AHM in Adelaide with me), the effort, grit, tenacity and enduring energy, enthusiasm and team spirit were not lost on me!
"All that we achieved together as a team and with seamless integration into Pro-invest development and asset management teams was a feat, and something for the entire team to feel incredibly proud of." 
Accom News hopes for Kirra and her team that it will be a case of all of their Christmases coming at once when the results of the energy audit are in by December 23.