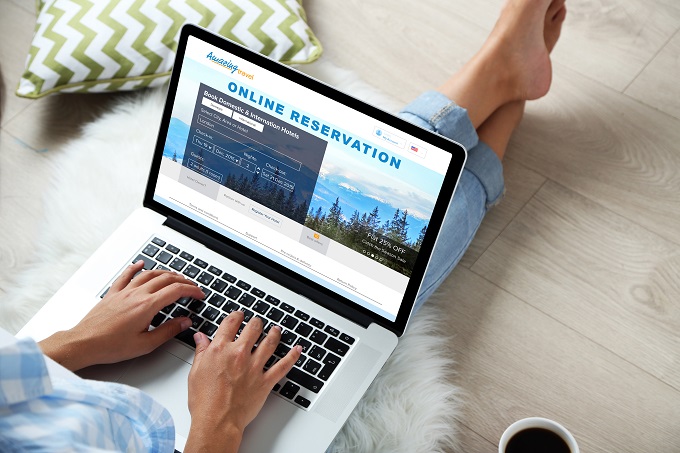 Enforced hotel rate discounting by the two major Online Travel Agents is both "unconscionable'' and a "stretch of Australian consumer law'", according to the Australian Resident Accommodation Managers Association (ARAMA) as Accom News learns accommodation providers have been warned against signing clauses stipulating rate parity.
Trevor Rawnsley, the Chief Executive Officer of the Australian Resident Accommodation Managers Association, said accommodation providers faced a significant threat when the OTAs discounted rates without approval.
"When a retailer loses control of their pricing, they lose control of their business,'' said Rawnsley.
That is happening far too often.'
He urged all Australians to book directly with individual accommodation providers rather than using travel agents "in another country''.
In March last year, travel giant Expedia bowed to industry demands to remove contract clauses which prevented accommodation providers from undercutting their listings through their own channels.
But at the same time it warned hotel operators who took advantage of the changes they would be ranked lower on their search engines.
Booking.com has remained largely silent on the issue but Rawnsley said the two big OTAs continued to insist on rate parity. Combined, the OTAs represent approximately 85 percent of Australia's short-stay market. ARAMA is a nonprofit industry body that represents more than 2500 resident managers nationwide. 
"ARAMA's position is that while there is nothing wrong with rate parity as a condition in principle the problem is that certain major Online Travel Agencies not only insist on rate parity but also rate discount,'' Rawnsley said.
They can effectively take control of an accommodation provider's pricing to drive bookings.
"If they choose to, they can discount the rate to whatever they want without seeking approval  first.
"Rate parity is not good, but in isolation I can understand the rate parity argument. Some would argue that it's a breach of a certain section of Australian consumer law when it talks about price collusion and I know that argument has been put forward.
"The ACCC (Australian Competition and Consumer Commission) has shown some displeasure at rate parity and has had discussions with the OTAs.
"From ARAMA's point of view, rate parity is really up to the operator whether they agree to it or not.
"What we stand totally against is the ability for an OTA to take control of an accommodation provider's pricing.
We have made representations to say it is unconscionable and a stretch of Australian consumer law.  We say to our members not to sign that clause – to strike it out.
"Expedia and booking.com  say if you don't sign we are not going to list you.
Instead we are urging people to book directly with the accommodation providers but it is hard to get that message out for mum and dad operators up against the hundreds of millions being spent on advertising and marketing by the OTAs.
"By booking directly the consumer will get a better deal and better value.''
While Expedia and booking.com did not respond to initial questions on rate parity, Krystal Heng, the Communications Manager, Asia Pacific for TripAdvisor.com.au told us: "Tripadvisor reflects rates from both OTAs and hotel partners directly – we don't enforce any rates. Pricing and rates are up to our OTA & hotel partners to decide.''
UPDATE: An Expedia Group representative sent Accom News the following statement:
Last year, Expedia Group made the decision to unilaterally waive the narrow rate MFNs in its contracts with Australian hotel partners. Expedia Group took this action without any admission of any wrongdoing and without any prejudice to any arguments as to the effect of such provisions, which serve a strong pro-consumer, pro-traveller purpose.
We operate a traveller-centric marketplace and work hard every day to present a highly intuitive consumer-facing online travel marketplace that enables consumers to find their best travel options quickly and efficiently, helping to increase travel overall and stimulate the economy.   This means that, while hotel partners in Australia are free to charge higher rates on our marketplace than on other channels, including their own site, providing their best prices, content, amenities and general hospitality to consumers who find them on our sites has always been and will remain the most effective way to convince consumers to choose their accommodation over other similar accommodations and to maximize their exposure and room night potential on our marketplace. This gives accommodations an opportunity to attract and delight more and more new consumers, leading them to come back to their property either through our channel or through their own.  
As proven by decades of data analysis and surveys, price is a critical element in consumers' decision-making process, hence why it is one of many factors we take into account to differentiate otherwise similar accommodation offers in our marketplace.  This consumer-centric approach is fundamental to our business and will continue to be a key focus for us.