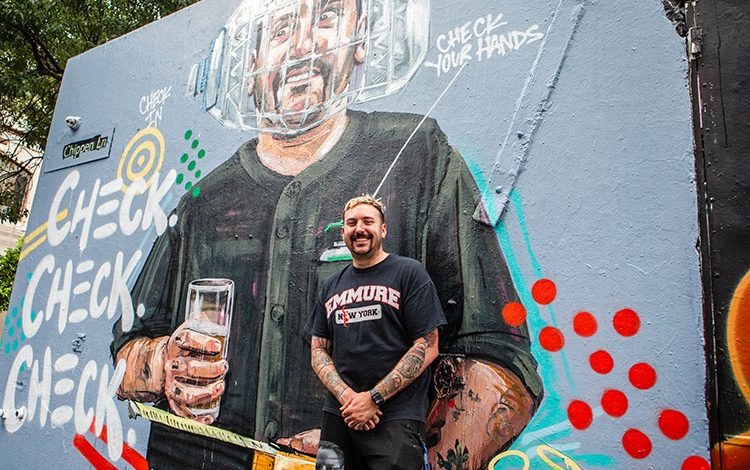 News
Industries join forces to kickstart Sydney!
Industry bodies, creatives and operators get behind new campaigns aimed at attracting business visitors back to the ailing Sydney CBD.
Tourism Accommodation Australia NSW CEO Michael Johnson said the "It's got to be Sydney" campaign led by BESydney will play a critical role in getting the lucrative conference and events business back into the CBD in 2021.
"Business events are highly lucrative for accommodation hotels in Sydney with domestic and international overnight business visitors spending an average of $222 per night – nearly double overnight leisure visitors," said Mr Johnson.
"This campaign is a great way to build momentum and get businesses thinking about where they will hold conferences and events once state borders open up.
"It is important we remind businesses of the huge benefits COVID Safe face to face conferences and events have for participants and the wider economy.
"We need to get meetings off Zoom and people out from behind their desks and back into our hotels as soon as we can.
"Regional areas like the Blue Mountains, Byron and Hunter are starting to experience larger tourist numbers but the Sydney CBD and greater western Sydney accommodation sectors remain crippled.
"Anything we can do to promote Sydney and greater Sydney needs to be done as soon as possible, with mid-week room occupancy rates in these areas well under 20 percent for months now."
The new public health and community service campaign Check. Check. Check. launched across New South Wales (NSW) by the Night Time Industries Association (NTIA), inspired Sydney night-time commentator and artist, Scott Marsh into giving Chippen Lane, the alley behind beloved Sydney venue, the Lord Gladstone new life. His latest mural, aims to encourage punters to play their part alongside venues to stay COVID-19 safe.
Marsh's mural depicts Lord Gladstone owner and licensee, Benjamin Johnson wearing a plastic bottle 'mask' while reminding the community to follow the Check.Check.Check campaigns new 'going out' routine:
CHECK in with your correct details at the door
CHECK your hands by regularly washing and sanitising
Keep yourself and friends safe by keeping physical distance 'in CHECK'
Mr Johnson, who recently stated he'd happily "change the name of the pub from the Lord Gladstone to the Lady Gladys" if the NSW government was to continue easing restrictions over the coming weeks, is excited the important Check.Check.Check. message is building momentum and getting on the radar of night-time advocates like Scott Marsh. 
Comedian Matt Okine, musician Annie Hamilton and Sokyo Executive Chef Chase Kojima are also lending their voice to the campaign, featuring in a 60″ video that follows punters, entertainers and venue staff on a COVID safe night out. 
With hospitality booking restrictions easing across NSW last week, it's more important than ever our community remains vigilant and reinforces those new normal behaviours to keep us safe while we're out enjoying the places we love. To find out more head to checkcheckcheck.org.au