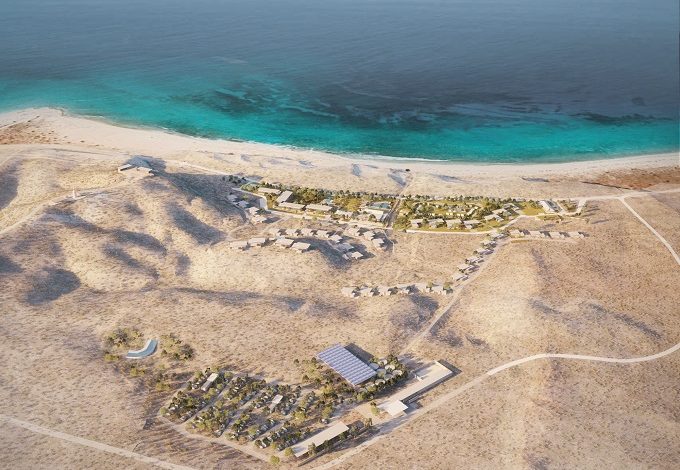 Developments
Sustainable tourism vision unveiled for WA caravan park
Tattarang, one of Australia's largest private investment groups has proposed a forward thinking and sustainable $85 million redevelopment of Ningaloo Lighthouse Project, which would see an existing Exmouth caravan park transformed into a world-class resort. The group owned by the Forrest family has revealed the first glimpses of the proposed resort at the foot of Vlamingh Head, 13km north of Exmouth.
The project would represent one of the largest tourism investments Western Australia's North West has ever seen and includes a low impact resort that will blend into the natural environment. A mix of accommodation options to suit many different needs and budgets are planned, from powered caravan sites and eco tents, to family-friendly villas and hotel rooms.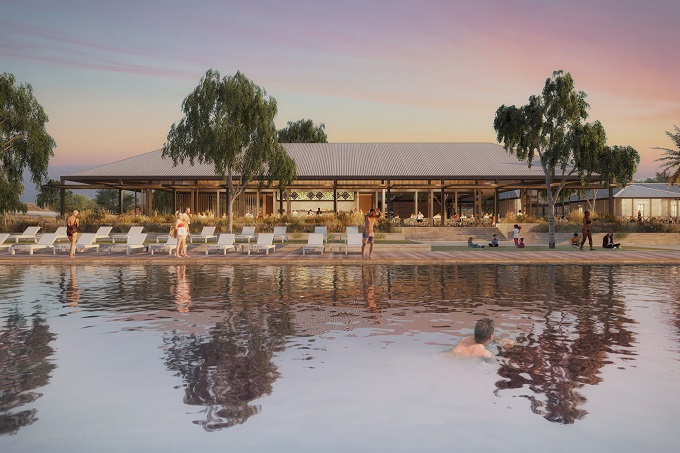 The plans also include guest facilities and amenities, including restaurants and bars, swimming pools, a spa, tennis courts, a recreation and leisure centre, a children's playground, boat washdown and storage facilities, and a shop at the resort's main entrance. At full capacity, the resort would accommodate about 550 overnight guests – significantly less than the existing caravan park is licensed to cater for. 
The Tattarang proposal confirms its dedication to the preservation of the Ningaloo Coast's natural environment and will use renewable energy to minimise the development's environmental impact. Other sustainable initiatives being considered include:  solar panel installation and battery storage, wind power generation, no single-use plastics on-site, wastewater recycling, and a bio digester for organic waste that would divert more than 60 tonnes of food waste from landfill every year and generate 10 tonnes of fertiliser to be used on-site.
An economic impact report predicts the development will create more than 120 local jobs during the construction phase and contribute almost $18 million to Exmouth's economy. Once operational, it is anticipated the resort will bring more than $30 million of income to Exmouth every year and create hundreds of new direct and indirect jobs.
Contributing to the development of local skills and capabilities, Tattarang will also work with Exmouth's training and education providers, industry groups and youth to help equip locals for construction and hospitality job opportunities the project offers.
Tattarang chief investment officer John Hartman said: "This is an investment in world-class, sustainable tourism in the North West which will benefit the local community and the State. The redevelopment will make a significant contribution to the local economy by boosting tourism opportunities and creating construction, tourism and hospitality jobs for the area."
As part of Tattarang's vision for the precinct, a signature viewing deck would be constructed at the top of Vlamingh Head to allow visitors better access to the existing lighthouse and allow stunning, panoramic views of the surrounding site. The plans include a function area and supporting infrastructure – including new toilets and improved parking.
Mr Hartman explained: "Watching the sunset at the Exmouth Lighthouse is one of Western Australia's iconic tourism experiences that we hope to improve for locals and visitors, while safeguarding the site."
Community consultation over the proposed development is currently taking place in Exmouth, with a development application to be submitted shortly to the Shire of Exmouth.
Mr Hartman welcomed the community's feedback and said Tattarang was committed to creating an iconic development that would be an ongoing source of pride for locals and all Western Australians.
He said: "The Ningaloo Lighthouse Project promises to be a Western Australian icon; a sustainable, considered development with the ability to create jobs and generate income for existing tourism providers."
As part of the resort development, governments at Federal, State and local level have supported the realignment of Yardie Creek Road to improve safety for visitors.
"Advice on best practice is that, where possible, road crossings between tourist accommodation and visitor attractions should be avoided to mitigate the risk of vehicle and pedestrian interaction, especially in this case where there will be a significant amount of families staying with young children, " Mr Hartman said. "The realignment of Yardie Creek Road will provide this safety improvement while still enabling public access throughout the area – something that has been recognised and supported by government at all levels."