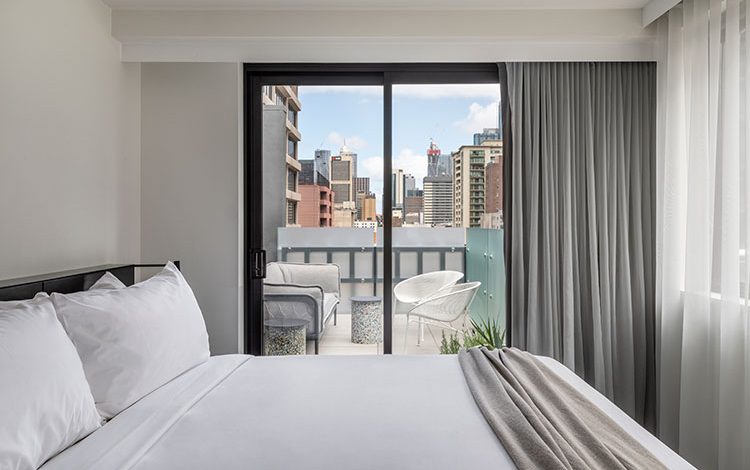 News In Brief
Boutique hotel group throws back the curtains for Theatrical Melbourne hotel opening!
There is a new luxury boutique hotel opening in Melbourne, it is Lancemore Crossley St and is set to open its doors on 1 December 2020.  As one of Australia's most vibrant and creative city was in COVID hibernation, the finishing touches were being made to an exciting new addition to the heart of the city's accommodation offerings.
Tucked away in one of Melbourne's iconic laneways is this carefully designed 113 room hotel that perfectly reflects its East End Theatre District setting with "an onstage offstage design narrative". The hotel's award-winning designers Carr describe the hotel as a "seamless extension of the city's creative spirit".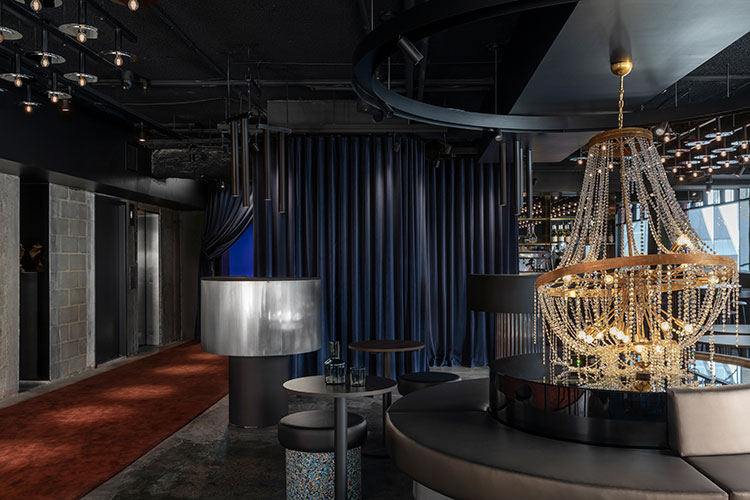 Australia's boutique Hotel Group Lancemore's CEO, Julian Clark said: "Lancemore Crossley St. is here to welcome guests with the grit, glamour and vibrancy we've missed about our city. Carr has perfectly captured the creative essence of Melbourne with its boundary pushing design concept and the property's prime location is the ideal base to uncover the food, fashion, and little known gems that make the cultural fabric of our home city."
Melbourne consists of dozens of neighbourhoods, each reminiscent of a small town. At the Paris end of Bourke St. with the Theatre District and Chinatown at its doorstep, Lancemore Crossley St. is the heartbeat of the action. Leading Melbourne's exciting new wave of openings and innovation, the property is at the clutch of early to very late-night eating and drinking options that spill into the open alleyways. Yet, you may find it hard to pull yourself away from the property's dazzling rooftop terrace: the ideal place to enjoy an afternoon tipple as the sun sets over Melbourne's city skyline.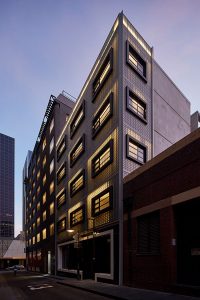 Featuring theatre-style lighting, guests feel as if they've entered stage left, Lancemore Crossley St. is a sophisticated hotel with a moody aesthetic and bespoke designer finishes courtesy of Carr (Jackalope, United Places). Enlisted to artfully reimagine the original Graeme Gunn building, Carr has layered the old with the new through a fusion of raw and polished materials while utilising the existing architecture. An outcome that celebrates the history of the property and captures the essence of Melbourne.
Guests will be drawn to Lancemore Crossley St. through its Broadway-style theatre lights at the hotel's entrance there is no formal check-in as such, instead circular pod reception points sit in front of lavish velvet blue curtains. Creating a show for the design-savvy traveller, the lobby's furniture contrasts plush textures and tones with raw finishes. Side tables with mirrored or confetti finishes meet low back armchairs in lush call-curtain red, glamour that is juxtaposed by gritty polished concrete flooring, stone and steel high-top tables.
Lancemore Crossley St. is a hotel with plenty of interior intrigue throughout, including specially commissioned surreal art by André Donadio which speaks to Melbourne's edgy cultural temperament, with high attention to both aesthetic and experiential detail.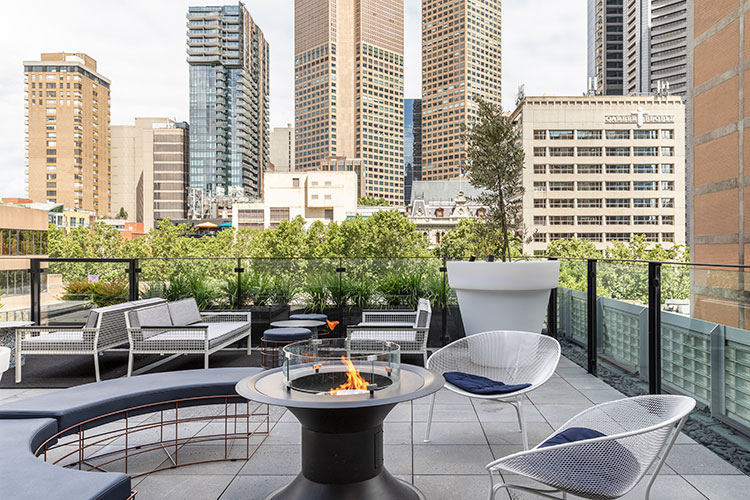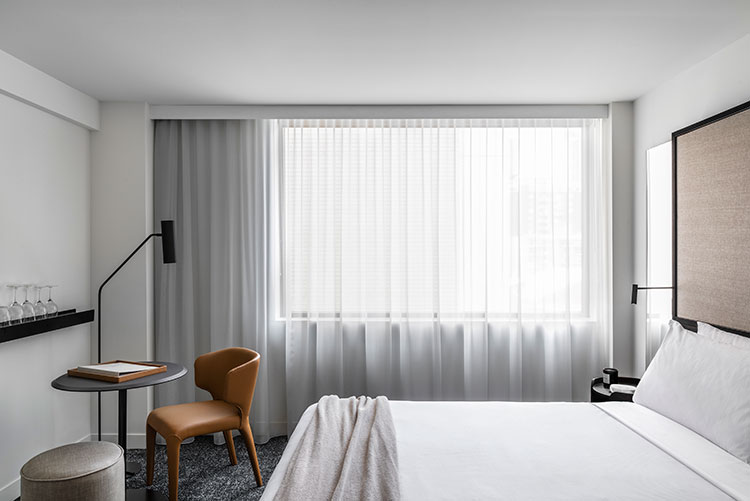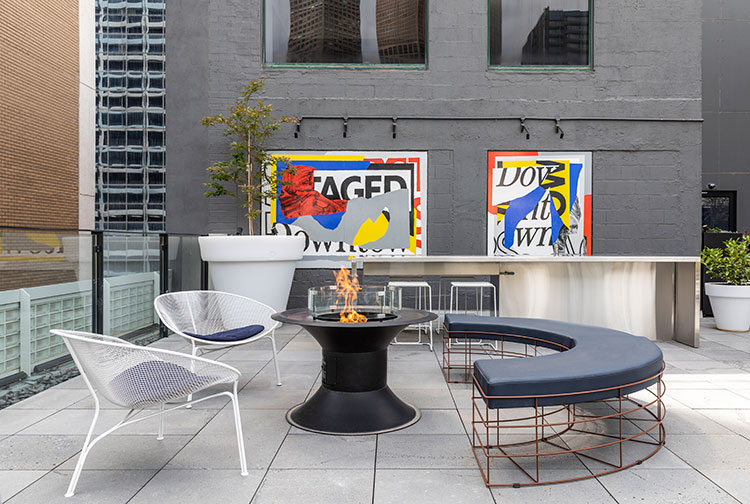 Lancemore Crossley St. exudes thoughtful consideration and authenticity. Guests can choose whether to retreat to the 113 private rooms on offer or experience the unique communal spaces. The lead in rate for Lancemore Crossley St. is $269, and bookings can be made through the Lancemore website.