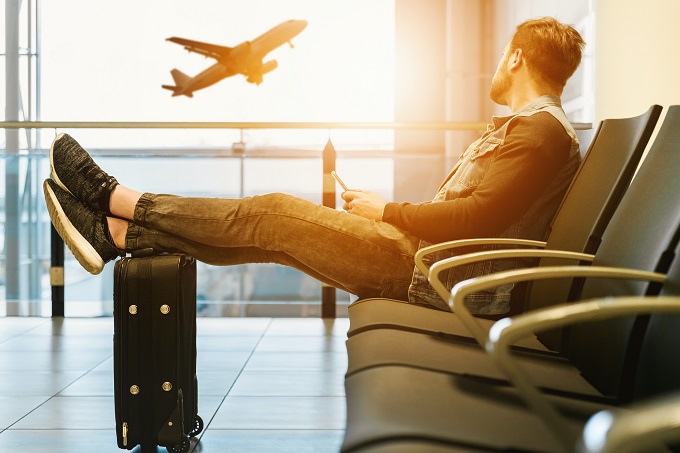 Industry
Q&A with Expedia: Domestic market changes
As domestic travel becomes increasingly normal in Australia's post-COVID rebuild, new data from Expedia Group shows there is strength in focusing on backyard opportunities, ahead of looking interstate.
More broadly at the domestic level – Queensland is winning the recovery race, accounting for 40 percent of domestic searches, followed by New South Wales and Victoria.
New South Wales residents are most inclined to travel, with a third searching for travel options, followed by Victorians (30 percent) and Queensland (20 percent).
With international borders expected to stay closed for the better part of 2021, domestic tourism operators still have a captive market for Australians wanting to holiday. However, it's very easy to fall into the trap of setting eyes on high value markets – like those from Sydney or Melbourne – which may require more investment to convert than those within a drive range.
In fact, if we look at the data, we can infer that drive holidays are going to drive greater volumes of travellers to fill room nights, which can be much more successful and economical to target.
Q1). What does the data show us in regard to domestic travel interest?
We've often talked in the past about honing in on the "high value" traveller for greater value, but the landscape has dramatically changed, so it's important accommodation providers are doing the extra due diligence and understanding which audiences are going to convert for the least amount of investment.
So for example, the data showed us that across Australia, intrastate travel searches make up the highest audience interest for key states including New South Wales (75%) and Victoria (75%). In Queensland, however, this drops to 45%, and the Sunshine State is actually the place which is in fact attracting the majority of interstate travellers.
Q2). Why is data even more critical for accommodation providers to understand?
In line with our mission to power global travel for everyone, everywhere, our key focus right now is helping accommodation partners navigate unchartered territory putting our Partner tools to work. How? Data intelligence.
Last year's forecasts are no longer relevant, leaving many struggling to understand how demand will evolve, and therefore, how to effectively manage their business.
At Expedia Group, we built 'Market Insights' which is a new tool that uses the latest search data from across Expedia Group to provide signals and where and when demand will return. Added to this, we've been making enhancements to our intuitive and simple tools such as Co-Browse and PC Mobile across our partner-facing platform. It's a continued move that empowers accommodation providers with the strengthened ability to make quick, data-led decisions, without requiring a high digital skillset.
Q3). What else is Expedia Group doing to support the Australian tourism recovery efforts?
Working hand in hand with data, technology has a critical role to play in building the local travel ecosystem's resilience.
For example, as the conversion piece and restoring traveller confidence are still barriers, reducing friction is highly important. It's one of the reasons we've invested in adding new skills to Expedia Group's AI-powered virtual agent. It's a key tool for helping accommodation providers to resolve common traveller enquiries that have become highly common – for example, cancelling and changing trips, receiving refunds, redeeming vouchers and answering questions about safety measures.
One step further, this level of demand has resulted in a new "one-click cancellation", which allows travellers to initiate cancellations for each part of their trip while also adhering to cancellation policies of the travel partner and providing on-demand support.
Q4). What advice do you have for independent hotels to rebuild during our current domestic-only travel market?
 We know there's demand for flexible booking and cancellation arrangements as people look for increased security and support against the unpredictable, and we anticipate that this will remain high travellers' agenda for some time to come.
So as well as adjusting policies to suit, my advice to independent hoteliers is to make sure this information is well communicated and easy to find. Specifically:
Booking Flexibility: Travellers looking for flexibility in their bookings want to quickly understand which airlines and properties are offering the ability to change bookings at no extra charge. Here at Expedia Group, we added a prominent "no change fees" badge on flights and a "free cancellation" filter for lodging bookings.
Elevating Safety Measures: Expedia Group has increased transparency around health and safety protocols, making it easier for partners across all segments to communicate their health and safety practices to travellers via their listings. ​Plus, in 2020 listings with clearly labeled health and safety information saw an increase in interest from travellers.
Q5). Other than the location of travellers and data around intrastate and interstate, what other demographics should accommodation providers consider as priority?
All the reports tell us that millennials and Gen Z will be the most confident to travel in a post-pandemic world.
Across the globe, Generation Z (8-23 years old) and Millennials (23-38 years old) could be the first to book travel, with two thirds intend to travel within the first six months following the pandemic. What's important to remember is that these audiences are increasingly savvy and sophisticated travellers who prefer digitally integrated booking and travelling experiences. In fact it's estimated that more than 50 percent mostly use their smartphone for planning so it's important to be where these audiences are.
Millennial and Gen Z Traveler Survey 2019, Skift