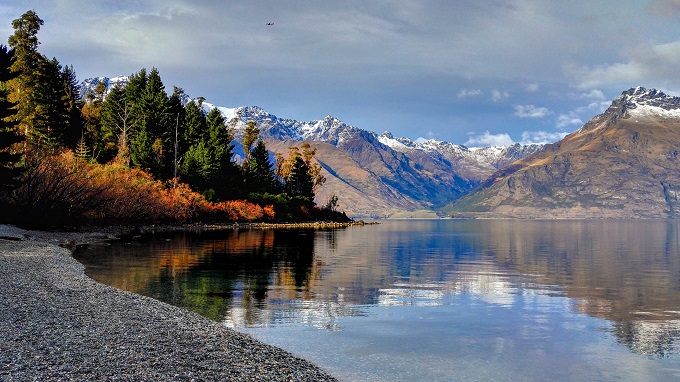 New Zealand
Aussies rush to book flights to NZ
New Zealand trip on your agenda?
The much-anticipated opening of the Trans-Tasman travel corridor last week led to a surge of Australian travellers booking flights to NZ, confirmed booking site, Skyscanner.
Visits to the booking site spiked by 66 percent at the time of the announcement and bookings for New Zealand on skyscanner.com.au surged by 1570 percent! 
Paul Whiteway, Senior Director at APAC at Skyscanner spokesperson said: "Quarantine free travel re-starting to New Zealand is about more than holidays for Australians, it's about being able to visit their favourite places again and connecting and reuniting with family and friends. 
"There is close bond between Australia and New Zealand and we expect travellers booking early trips will be going to see family and friends as well as leisure trips with the upcoming ski season."
According to site data, the highest volume of bookings for 2021 are currently for the week the corridor opens beginning the 19th April, revealing Australians are planning last-minute trips. The data also reveal an average of 1.6 passengers per booking, indicating most bookings are for individuals and groups of two partners or friends
Mr Whiteway explained: "For any Aussies planning a last-minute trip for when the travel corridor opens, Skyscanner shows travellers the best available prices by clearly highlighting the cheapest day and options. 
"For those looking further afield who want to book with peace of mind, the best way to make sure you're covered is purchasing a flexible ticket, you can use the Flexible search filter on Skyscanner to select flights with policies that entitle you to a refund, even if you have to cancel at the last minute, while others let you rearrange for another date if circumstances change." 
Data also revealed the most popular destinations in New Zealand are Auckland, Queenstown, Christchurch and Wellington, with the most popular flight from Sydney to Auckland. 
Flights from Sydney to Auckland start from $358 for travel between 19 April until early December.