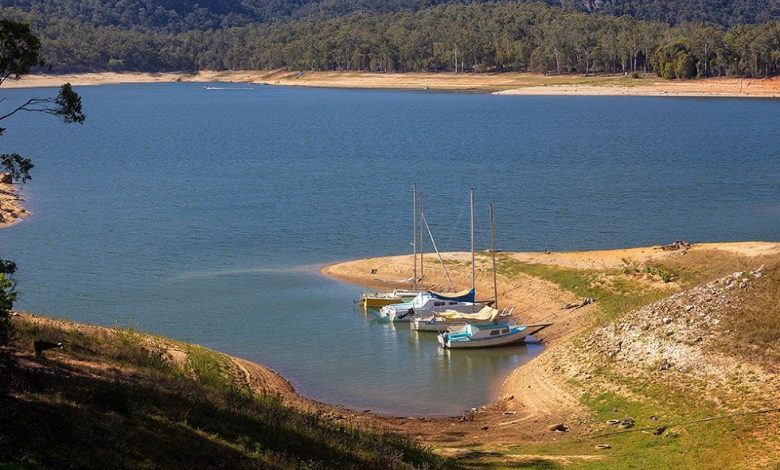 AccomProperties News
Lakeside living offers great returns
Business opportunity: Management rights to North Queensland's Tinaroo Lake Resort and Conference Centre
It's a magnificent lakeside setting, nestled in sublime, lush tablelands with a lucrative income stream – the perfect place to relax, recuperate, rejuvenate and make a great living.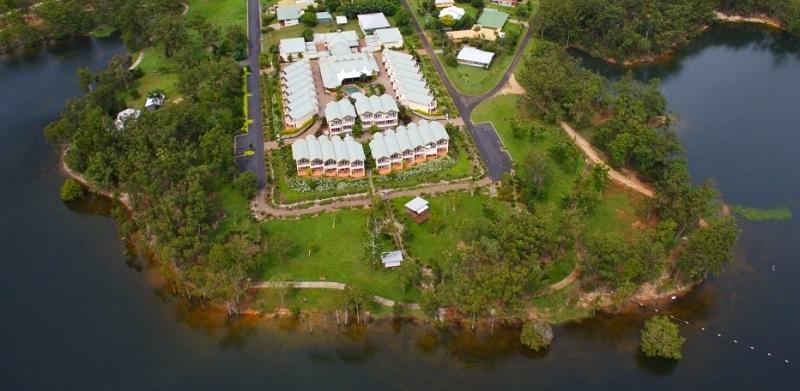 Management rights to North Queensland's Tinaroo Lake Resort and Conference Centre offers a wonderful tree and lakeside change for anyone interested in catering and hospitality, and acquiring a highly profitable business.
The property is a 1.5-hour drive from Cairns, within easy reach of world heritage rainforests and famous waterfalls.
Marketing agent Tony Curulli, from MR Sales, says the Tinaroo Lake Resort offers the perfect opportunity to acquire a wonderful Far North Queensland lifestyle, plus earn a good income at the same time.
The rights are returning $172,000 (Management Rights) plus $81,000 (Function Centre), providing a total of $253,500 on a three-year average.
The Body Corporate salary is $90,257 inclusive of GST.
The asking price is $1.4 million, inclusive of the manager's real estate which includes a spacious three-bedroom, two-bathroom manager's apartment plus a separate two-bedroom apartment downstairs, fully equipped commercial grade laundry, reception, office and a convenience shop.
The majestic Tinaroo Dam, on the Atherton Tablelands, is one of the major irrigation water storages in Queensland. It was created by damming the Barron River to supply reliable water for local farming and to supplement the supply of water to the Barron Gorge Hydro-Electricity Station.
Tinaroo is 15 km north-east of Atherton.
It is a purpose built town created to house workers on the Tinaroo Falls Dam.
In 1878 John Atherton found tin and gold in the area and he is credited with naming the town as a kind of combination of "tin" and "kangaroo".
The town has grown over the years so that now it offers a pleasant escape for holidaymakers from the heat of the coast, and beautiful views across the lake and surrounding hills.
The 36 resort apartments on offer are rated 4.4 stars by AAA, and are a mix of two- and three-bedroom fully self-contained townhouse apartments with lake views and spacious balconies.
The resort, which offers lakeside functions, is the perfect venue for weddings, conferences and special celebrations, with its conference centre featuring cathedral ceilings, polished timber floors, marble features and a stone fireplace.
The complex has a large swimming pool complete with waterfall and poolside terrace.
Mr Curulli said the property was "right on the promontory overlooking the lake" and was a spectacular location.
"It's a very popular holiday location for people in North Queensland," he said. "People come from all over to go fishing for barramundi, and ride jet-skis and water-skis on the lake."
"The area also offers the rich history of Ravenshoe and Rocky Creek, local food trails, ballooning, bird watching, fishing, bush walking, festivals and markets and they are all on the doorstep of this lakeside resort, which offers the best accommodation and function centre in that part of Australia."
"There's a caravan park at Tinaroo but that's about it for other accommodation options."
Mr Curulli said the function centre was on a separate title and was also for sale as a freehold concern with the property's management rights and the manager's residence, together at $2.4 million.
Find the Tinaroo Lake Resort and Conference Centre sale details HERE
Read more: