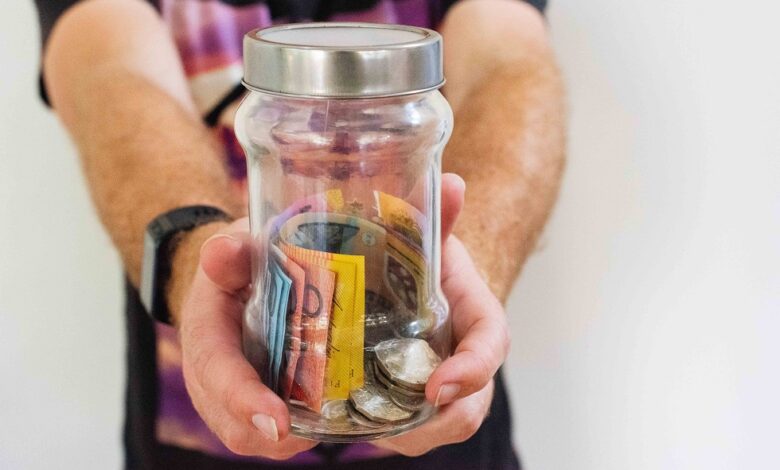 News
NSW COVID-19 payment prompts mixed response
News after lockdown caused overnight occupancy drop to 2%
The joint Commonwealth and New South Wales government multi-billion-dollar economic support package for businesses and workers affected by the Greater Sydney lockdown has been welcomed by business groups and the hospitality sector in NSW but slammed by unions, and Victoria is fuming.
Unions unhappy that JobKeeper has not been reinstated called the economic package, announced earlier this week, a betrayal of workers. The Victorian government also accused Scott Morrison of favoritism and double standards. Some business leaders and leaders from the hospitality sector, on the other hand, say the support package will save jobs and help protect livelihoods. 
A Victorian government spokesperson told the Guardian Australia Online: "Everyone in Australia believes people in Sydney and NSW deserve every possible support as they battle a second wave and a long lockdown.
"But Victorians are rightly sick and tired of having to beg for every scrap of support from the federal government. It shouldn't take a crisis in Sydney for the prime minister to take action but we are seeing the same double standard time and time again. His job is not to be the prime minister for NSW."
The prime minister's office refuted the claim saying the initial package offered to NSW was identical to the first two weeks of Victoria's "circuit breaker" lockdown in May.
Premier Gladys Berejiklian said the support package would help businesses and families across NSW get through a difficult period.
"Our number one priority remains the health and safety of the people of NSW while also keeping our economy strong as we manage the current COVID-19 challenge," the NSW Premier said.
"We are pleased to be able to increase our targeted support in conjunction with the Commonwealth and this assistance will ensure we get through the lockdown and come out stronger on the other side."
Meanwhile, industry bodies Tourism Accommodation Australia and the Accommodation Association agreed the package provided targeted and essential support in dire times for the accommodation sector. 
TAA NSW CEO Michael Johnson said prior to the Sydney lockdown, Sydney hotels were at sub 50 percent occupancy and facing substantial cancellations all the way through to August due to border closures and CBD lockdowns around the country. It then dropped to 2 percent occupancy overnight with the Greater Sydney lockdown. 
He said: "Thousands of our staff in greater Sydney are stood down and many more in the regions have had reduced hours because of cancellations due to the lockdown and border closures.
"These revised disaster payments will allow our staff to get through this period without having to leave our industry altogether. We are already facing a skills shortage and when we are able to trade, we will need these people more than ever."
Accommodation Association CEO Dean Long said the package is welcome news for smaller and medium accommodation providers, and ongoing consultation was needed with government to make sure the larger hotels receive the necessary support to stay afloat. 
Accor, the largest hotel operator in Australia, said that they welcome the critical financial support from the Federal and NSW Governments and it will help NSW tourism employees get through the latest Sydney and NSW lockdown. 
Accor Pacific CEO, Simon McGrath, said: "This is crucial financial assistance for employees of the tourism sector caught up in the current lockdown. The July holiday period has been impacted by border restrictions and stay-at-home orders, and businesses across NSW are struggling."
"These measures from the Federal and NSW Government will keep people connected to our industry and will help struggling businesses to keep their teams on, providing support for many impacted people and their families."
"The industry is suffering from no international tourism, educational tourism and a loss of confidence due to border certainty.  If the Government continues to support tourism through this critical recovery period, it will benefit our economy for many decades to come, attracting overseas investment and creating jobs."
 "We will continue to work with Government and fight for our sector as we go through this tough time, " Mr McGrath said.
What the NSW COVID-19 support package offers:
Under a new combined support package, the COVID-19 Disaster Payment will be further expanded and increased.
From week four of a lockdown because of a Commonwealth Government declared hotspot, the COVID-19 Disaster Payment will increase to $600 if a person has lost 20 or more hours of work a week or $375 if a person has lost between 8 and less than 20 hours of work a week.
The Commonwealth and NSW have also agreed that from 18 July 2021 the COVID-19 Commonwealth Disaster Payment will be available to those outside Commonwealth declared hotspots in NSW that meet the criteria for the payment.
The NSW Government will fund any payments outside a Commonwealth declared hotspot, with the Commonwealth continuing to fund payments to recipients in a Commonwealth declared hotspot.
This support will be offered to any other state or territory that experiences an extended lockdown.
A new business support payment will also be available to entities with an annual turnover between $75,000 and $50 million who can demonstrate a 30 percent decline in turnover.
To receive the payment, eligible entities will be required to maintain their full-time, part-time and long-term casual staffing level as of 13 July 2021.
Eligible entities, which includes not-for-profits, will receive payments of between $1500 and $10,000 per week based on the level of their payroll.
For non-employing businesses, such as sole traders, the payment will be set at $1000 per week.
The new small business support payment combined with the substantial income support being provided through the COVID-19 Disaster Payment will mean businesses and individuals who have been affected by this extended lockdown will get the support they need to get to the other side.
The Commonwealth and NSW governments will also deliver a $17.35 million mental health support package for NSW including services through Lifeline, headspace, and Kid's Helpline.
Read more