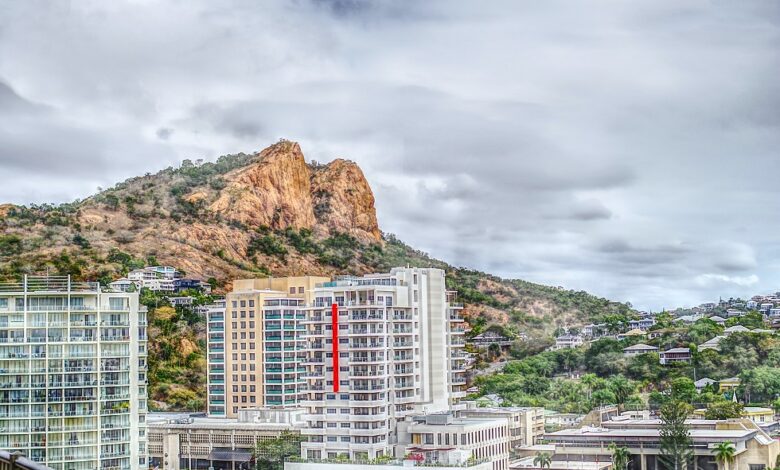 News
Townsville region: Businesses report crippling revenue loss
Significant impact of lockdown: Townsville business reveals collective loss of approximately $4.49 million
Within 24 hours of Townsville Enterprise distributing a Business Impact Survey to ascertain the financial impacts of Townsville's 3-day lockdown, over 130 businesses responded reporting a collective revenue loss of approximately $4.49 million.
Of those businesses, 80 percent reported that future bookings have also been impacted.  
Townsville Enterprise CEO Claudia Brumme-Smith said the financial impacts were very real and significant across the region. 
She told us: "Now that the shock of the lockdown has sunk in on businesses, the financial pressures, booking cancellations, and concerns for recovery are coming through thick and fast. 
"We respect and understand the decision for this lockdown, but the damage to local businesses, particularly the tourism industry, has been done. Regardless of when the lockdown is lifted, financial support is urgently required to help these businesses recover. 
"We have seen other destinations that have struggled with lockdowns take up to three months to see pre-lockdown booking patterns return. Right now we are in our peak holiday season – we cannot wait three months to get this industry thriving again. 
"After 18 months of uncertainty and continued travel fluctuations, our region was moving into a peak time – a time to regain what was lost. We understand and support public health coming first but to be now dealt this hand is a cruel blow to our business community.  
 "Prior to this lockdown, we were looking at over 77 percent occupancy across the city during this time and more than 90 percent over the long weekend, but now our busy events and school holidays season is in a holding pattern.
"Occupancy has dropped to approximately 40 percent and is only being supported by visitors who cannot return home. 
"Our focus is firmly on business assistance and industry recovery measures to not only get local businesses through this lockdown but support long-term recovery. 
"This is not a blame game, this is about getting action and support for businesses and keeping their doors open. While the priority is containment, testing and vaccinations, simultaneously businesses need certainty and support for their future.  
"Businesses need to see a targeted financial support package to not only recover from this lockdown but be able to handle possible impacts from an inevitable brand risk looming for our region. We need tourism brand and industry recovery support now and going forward." 
City Oasis Inn owner, Brendan Carter said prior to the lockdown the region was on the verge of a bumper winter season. 
He said: "Our weekends were sitting at 90 percent occupancy, you could feel the momentum, but as soon as the lockdown was announced it just plummeted.
"For our small business, these three days alone is costing upwards of $30,000 -$40,000 in lost revenue and concerningly we're also seeing bookings impacted beyond Friday. 
"Future bookings are dropping by 50 percent or more, this weekend we were sitting at over 90 percent occupancy, we will be lucky to see 30 percent now."
The responses to the Business Impact Survey represent approximately 20 percent of the Townsville North Queensland tourism, hospitality, and accommodation sector and paint an ominous picture of the future of the region's visitor economy.
However, pressures could be eased for businesses now and long term with a form of financial assistance which Townsville Enterprise is advocating for.  
Data collated from the survey has already been directly fed to governments and Townsville Enterprise stands ready to work with all levels of government to deliver an effective recovery campaign. This aims to ensure businesses have the support they need to remain operational and profitable long after this lockdown and for the region to still be considered an ideal holiday destination. 
Key figures of Business Impact Survey:
Approximately 80 percent of operators are reporting this lockdown is not just impacting bookings now, but is impacting future bookings and travel sentiment; 
More than 60 percent have stood down staff, reduced hours or made redundancies; 
More than 30 percent of businesses have already experienced losses in excess of $25,000 from the 3-day lockdown; 
More than 11,000pax bookings have been already lost.