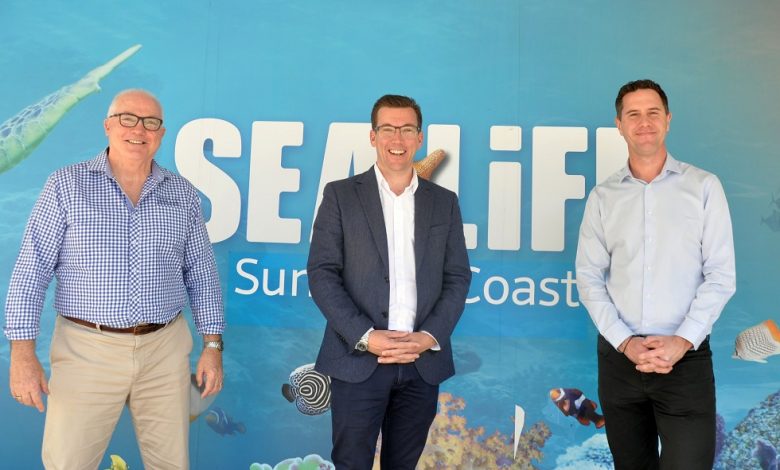 News
News In Brief
Tourism
School holiday crisis: Sunshine Coast tourism on a knife-edge
Industry appeals for Queenslanders to "follow the Sunshine" for the September school holidays
Follow the sun and book now for the September school holidays is the message loud and clear from Sunshine Coast tourism and accommodation operators.
Seeking to avoid the serious disruption they experienced during the winter holiday period the Sunshine Coast industry's plea is for Queenslanders to "follow the Sunshine" and book for the upcoming school holiday period.
Matt Stoeckel, CEO of Visit Sunshine Coast said that uncertainty caused by the Covid outbreak had decimated tourism business over the past six months, and with the major interstate markets closed for tourists, there had never been a more important time for Queenslanders to holiday local and book a visit to the Sunshine Coast.
"Usually, our accommodation operators are pretty much full during the September school holidays, but this year operators are reporting barely 60 percent occupancy in the lead up to the holiday – so there is still plenty of room at the inn," said Mr Stoeckel.
"Visit Sunshine Coast has been pulling out all stops to target Brisbane and the surrounding drive market as well as South Australia with the recommencement of free-flowing interstate travel which will extend the holiday period by a week to October 8.
"Due to the hit in travel confidence, we know people are booking last minute and we want to encourage them to visit the Sunshine Coast. This is a fantastic time to enjoy the region, with warm days, mild nights and incredible water-based attractions, including whale watching and swimming with whales, that goes through till mid-October.
"In addition to a lively calendar of events, many of the attractions across the Sunshine Coast will be holding special holiday activities for visitors including Paw Patrol at SEA LIFE Sunshine Coast."
SEA LIFE General Manager, Quinn Clarke said: "SEA LIFE Sunshine Coast Aquarium is excited to be partnering with Paw Patrol The Movie to bring a splash of adventure to your school holidays. There will be Paw Patrol activities throughout the aquarium, and special pup packs for kids on arrival. SEA LIFE Sunshine Coast will be open 7 days a week, from 8am daily during the school holidays and we ask that all visitors pre-book their tickets online in advance."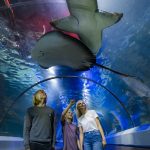 Other Sunshine Coast events and activities:
18 September to 4 October – Paw Patrol at SEA LIFE Sunshine Coast
18 September to 4 October – Spring Holiday Fun at Australia Zoo
20, 21, 23, 27, 28 and 30 September – Busy Bee Hotel Workshops at The Ginger Factory
24 September – Moonlight Food Markets, Eumundi
24 September – Ride the Night, Aussie World
1-3 October, Caloundra Music Festival, Kings Beach
2 October, Mary Valley Rattler 3rd Birthday, Gympie
2 October, Walking with Dinosaurs, Maroochy Regional Bushland Botanic Gardens