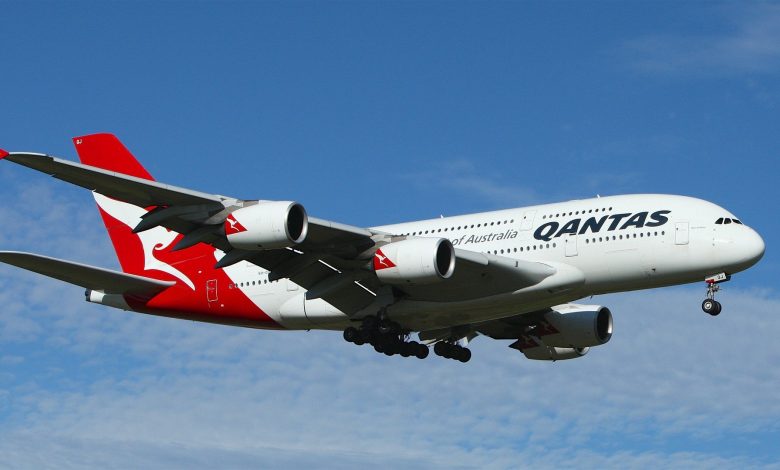 News
'Joyce-full' news as Qantas and Jetstar gear up early for pre-Christmas flight resumption
Accelerated border openings catalyst for major flight schedule reboot with two billion FF points redeemed since October 1
Announcing all Australian-based Qantas and Jetstar staff will return to work in early December, Qantas Group CEO, Alan Joyce has laid out the company's plans to reboot domestic schedules and many international services in time for Christmas.
Citing the development as "the best news we've had in almost two years", Mr Joyce said Australians rolling up their sleeves means the company's planes and people are getting back to work much earlier than expected.
"The decision by the NSW Government to join many cities from around the world by removing quarantine for fully vaccinated travellers means we're able to add these flights from Sydney much earlier than we would have otherwise." Mr Joyce said.
"We've said for months that the key factor in ramping up international flying would be the quarantine requirement.
"We hope that as vaccination rates in other states and territories increase, we'll be able to restart more international flights out of their capital cities. In the meantime, Sydney is our gateway to the rest of the world."
On an international basis Qantas will launch a new Sydney-Delhi service before Christmas, its first flights to India in 10 years while services from Sydney to Singapore, Bangkok, Phuket, Johannesburg, Fiji are set to resume ahead of schedule.
Domestically, Qantas and Jetstar are preparing to ramp up capacity between Melbourne and Sydney as quarantine-free travel is set to resume between Australia's two largest cities.
Pre-COVID, Melbourne-Sydney was the second busiest route in the world, with the Group operating up to 58 return services per day, but during the latest lockdowns this got down to as low as one return flight per day for essential travel only.
When the Victorian and NSW borders open, Qantas and Jetstar will operate up to 18 return flights per day, increasing up to 37 return flights per day by Christmas.
Additional capacity will be added on other routes to and from Sydney and Melbourne, as other states and territories lift restrictions..
Mr Joyce said the airline had experienced a massive biggest redemption of frequent flyer points with almost two billion points redeemed on international flights since October 1.
Welcoming the announcement Tourism Accommodation Australia (TAA) CEO, Michael Johnson said the Qantas decision to bring its flights forward was really great news.
"The gateway cities have been doing it very tough, so this announcement is music to our ears," he said.
"This decision by Qantas covers a gambit allowing Australians to come home, working holidaymakers and students to enter the country. and just as importantly, allows international travellers to come back to Australia.
Mr Johnson said the opportunity for working holidaymakers and students to re-enter the country would have positive impact for a hospitality industry hard pressed to find staff as borders reopen and consumer demand begins to swell.
Commenting on the surge Qantas is experiencing in both international and domestic flight bookings, Mr Johnson said the carrier was finding it hard to keep up.
There is just so much pent-up demand," he said.
"This move will have major impact for the economy and particularly the visitor economy."