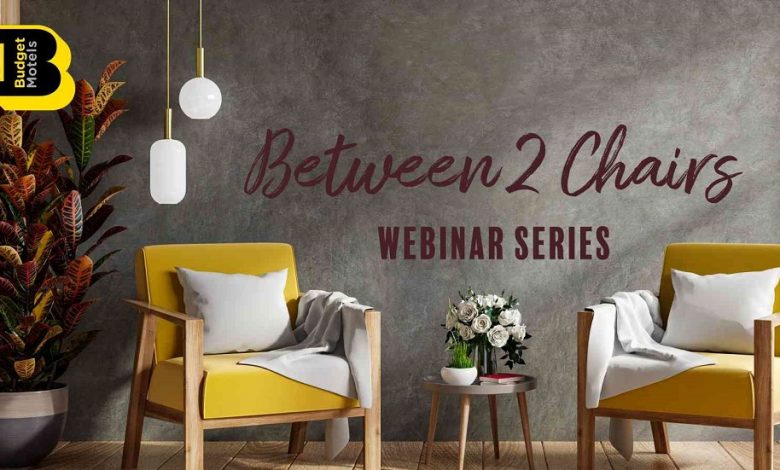 News
News In Brief
Budget Motel Chain 'Between 2 Chairs'
Don't miss: Accom News presenting week 5 of the FREE webinar series Wednesday Nov 24, 1pm AEST
Budget Motel Chain members asked for information on what is happening in the domestic tourism market, what the future looks like for motel operators, and how they can navigate their way forward successfully.
In response, Budget Motels Chain created its popular webinar series, running each Wednesday at 1 pm for 30 mins. 
You are all invited to sit down and join the remaining sessions from the series to learn what is happening, in the industry and grow stronger together. Everyone is welcome to join in and share their thoughts, comments, and views on the topics of the day.  
Session Information:
When:      Wednesday 
Start:        1.00pm AEST
Length:    30 mins plus Q&A
Cost:        FREE
Where:      Register HERE for Zoom link
Remaining Between 2 Chairs Dates:
Week 5     
November 24, 2021,  Mandy Clarke, Editor, AccomNews
Week 6     
December 1, 2021, Margaux Everett & Tamie Matthews, Hyper Hub & Revenyou, General Marketing, Social Media, What is content, plus more!
Each session will be recorded