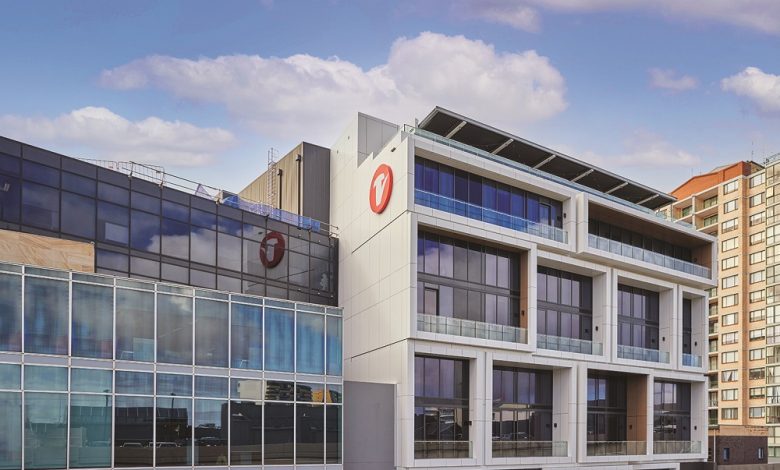 News
New Travelodge for Hurstville
First international hotel chain property for Sydney suburb
TFE Hotels' newest Travelodge Hotel in Hurstville has officially opened its doors.
The 124-room property's features include 'Above 8', a rooftop bar and restaurant with a vergola and unobstructed views to the Southern Highlands, while the ground floor offers a convenient St Marks Road Co. 'grab 'n go'.
The Travelodge also offers the largest corporate function space outside of Sydney's CBD which is just 20 minutes away by fast train.
Developed by the adjacent Illawarra Catholic Club and operated by TFE Hotels, the new property is expected to hold wide appeal to travellers visiting Sydney's bustling southern commercial corridor, or attending events at the nearby Netstrata Jubilee Stadium.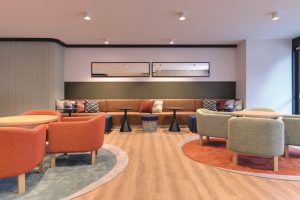 A nearby hospital precinct, Westfield Shopping Centre and Club Central offerings plus easy access to the Royal National Park make this hotel equally desirable for leisure and business travellers.
TFE Hotels' Group Chief Operating Officer, Chris Sedgwick said Travelodge Hurstville would deliver great value accommodation options for locals and visitors alike and long-term economic benefits to the Illawarra Catholic Club and the community.
"Our Travelodges are always situated in great locations and typically offer a refreshingly simple customer service philosophy," he said.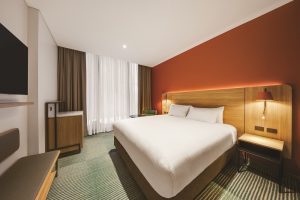 "This rings true for Travelodge Hurstville which, in addition to the Club offerings and hotel amenities, also gives guests the option to host large-scale meetings and events within striking distance of the CBD, plus multi-functional communal spaces for those impromptu meetings and gatherings."
The hotel's distinct architecture, likened to giant white shoeboxes stacked on each other, was conceived by Sydney-based Crawfords Architects and is indicative of the urban regeneration now underway in Hurstville.
TFE Hotels has appointed Travelodge Hotel specialist, Ansarina Flower, as pre-opening general manager for the property.
The super mum-of-four started her TFE career as reservations manager at Travelodge Wynyard, followed by a variety of management roles at Travelodge Sydney, Travelodge Blacktown, Travelodge Bankstown, Travelodge Newcastle, and Travelodge Martin Place in the heart of Sydney's CBD.