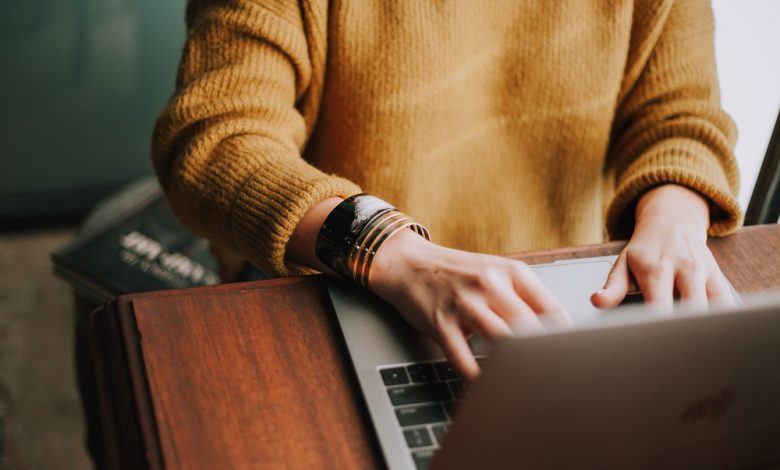 News
Is OTA competitive viability waning?
Hotels take the upper-hand in the new normal
Having bounced back strongly from previous crises, the financial crisis of 2007 to 2008 and the impact of 9/11 to name just two, online travel agents' (OTAs) competitive position and outlook has shifted and is now looking very different in the post-COVID environment.
According to travel industry intelligence platform, Skift, OTAs have recovered robustly in the past, their revival fuelled by hotels needing them to help secure bookings, but as 2022 and life in the new normal gathers momentum, that scenario has changed.
In his report, Skift senior research analyst, Seth Borko said in the current environment, hotels have maintained pricing power, and average daily rates (ADRs) are nearly 90 percent recovered.
The result of that, he said, is that OTAs' reputation for discounting has suffered as hotel direct bookings come with lower rates, and customers have more to spend.
"This time, during the pandemic, the  OTAs aren't getting the same lift they did after past crises," he said.
"Although they are recovering quite fast, it has not been quite the boon to OTAs that many thought it might have been because it wasn't quite a repeat of the last two crises."
Mr Borko said the OTAs' gross bookings and commissions have largely recovered relative to pre-pandemic 2019, setting themselves up to make gains.
"The problem is on the cost side, they've driven themselves into a huge hole on profitability," he said.
 "While revenue is coming back, earnings before interest, taxes, depreciation and amortization and other profits are not coming back as quickly and OTAs margin levels won't respond as quickly as gross bookings have."
The Skift report went on to say hotels chains such as Marriott and Hilton were very aggressive in pushing direct booking campaigns from 2017 to 2019 which Expedia countered to a degree, downgrading branded properties in favour of independents.
Although the hotels' frequent TV and other brand advertising of recent years promoting direct bookings have diminished, Mr Borko warned that channel wars are coming back in the next few years.
"In other words, as online travel agencies try to regain their profit momentum, hotels won't sit idly by in the contest for travellers' eyeballs," he said.
HiRUM Software Solutions senior analyst, Sylvia Johnston said the industry shouldn't expect a huge crisis bounce back for OTAs this time around.
Ms Johnston said while hotels have in the past relied on OTAs to fill their rooms, alternatives in the marketplace have provided a significant shift towards direct bookings. 
The impact of COVID and changes in booking technology, she said, along with the rise of some very formidable competition such as Google Hotels, has created dramatic changes to the OTA landscape.
"Hotels now have the opportunity to reduce their reliance on traditional OTAs to secure bookings, with the benefit of these bookings essentially being 'Direct' bookings, albeit via Google Hotels," Ms Johnson said. 
"Whilst these bookings still come at a cost, the hotel is now able to communicate directly with the guest from the outset, at a minimum enabling commission-free upsells which subsequently increases the profitability of the hotel." 
Ms Johnston said the rise of Google Hotels has already had a massive impact and has quickly become a prominent booking channel, the platform providing the comparison that the consumer is looking for with an abundance of accommodation options at a glance. 
Additionally, it also offers the opportunity to book direct whilst still comparing pricing across all the available channels. 
"Those properties with a direct listing on Google Hotels are doing exceptionally well in overall direct bookings," she said.
"When googling for accommodation, consumers are now able to find the property's own booking form, front and centre on page one.
"Offering a risk- free opportunity for bookings made via Google Hotels, consumers feel confident they are dealing directly with the supplier, without the need to navigate or communicate via a third-party OTA. 
"Through HiSITE, we've seen the dramatic growth in this channel month on month and it is definitely one to watch out for. 
"Additional technology changes such as the development of rate comparison tools on a hotel's own website, have also offered properties an opportunity to display comparative rate options without the need for the consumer to move off the property's website. 
"The consumer no longer needs to look to the billboard comparison provided by the OTA to be confident that they have achieved the best room rate. This in turn is increasing commission-free direct bookings as consumers are not being tempted to look at other hotels, once more increasing the bottom line of accommodation providers. 
"COVID has also seen consumer attitude change toward the OTA's.  Consumers were disgruntled by the difficulties they faced in receiving personal assistance to manage or change their bookings due to COVID. 
"The simplicity of dealing in person with hotel staff when managing bookings during the pandemic created a tangible point of difference between booking direct and dealing through an OTA. 
Ms Johnston said it seems that consumers may now actively avoid the OTA's paid advertisements unless incentivised and seek the hotel direct instead, simply due to their prior experience which  might impact the overall profitability of the OTA if they have to offer reduced rates to secure the guest.
"It should not be forgotten that most OTAs are very efficient marketing and technology platforms, that created solid businesses through opportunity," she said.
"The best of them will undoubtedly find ways to innovate through these challenges in order to provide their investors with the returns they've come to expect. The space ahead is interesting and the online landscape is changing so quickly, we shouldn't assume anything at all."
Bradley Haines, Regional Vice President – Asia Pacific at SiteMinder said the company's list of the Top 12 Hotel Booking Revenue makers of 2021 reveals that a more holistic online commerce strategy, consisting of a greater balance between direct and indirect revenue streams, is being taken by hotel businesses to reach new customers and produce revenue.
"The fact is that the conditions for travel have changed and so people have had to learn how to travel differently," Mr Haines said.
"Rather than internationally, they've started taking road trips. And, rather than booking months ahead, they've started booking at the last minute to minimise the chances of having to cancel because of snap lockdowns.
"For these reasons, we've seen homegrown distribution channels such as Hero Travel grow in popularity as domestic travel has gone from strength to strength.
"Similarly, we've seen Airbnb climb to the eighth spot on our list of the Top 12 Hotel Booking Revenue makers of 2021, in spite of the channel being made available to traditional hospitality businesses only four years ago.
Mr Haines said direct bookings are now one of the top two revenue drivers for hotels in Australia, which comes as no surprise.
"Our consumer research, SiteMinder's Changing Traveller Report, last year revealed that 43 percent of Australian travellers expected to arrange their next trip directly with the accommodation venue, compared to 37 percent in 2020. Indeed, the first half of 2021 saw direct bookings through our platform grow 33 percent globally year-on-year."
However, he said, it's important to remember that metasearch is a significant driver of direct bookings.
"It's because of this that we've seen the likes of Google, trivago and Tripadvisor grow in popularity.
"To give you an example, if you look at the October to December 2020 period, when hotel bookings globally dropped to 41 percent of the prior year's levels, total bookings made via SiteMinder's metasearch program, 'Demand Plus', which gives hotels access to all three of these metasearch sites, grew.
"As market conditions continue to change, it's vital that hoteliers continually analyse and assess their online commerce strategies, and ensure they are educated on the distribution channels proving most effective in securing the booking of today's dynamic traveller."