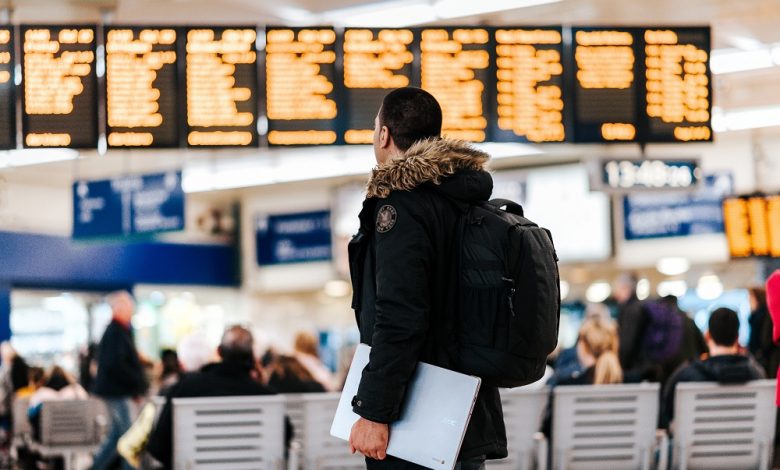 News
News In Brief
Research
Tourism
Priceless – Global leisure and business flight bookings now surpassing pre-pandemic levels
Easing of travel restrictions and pent-up demand drives resurgence of travel in Asia-Pacific
New research released by Mastercard shows while Australians are reigniting their love of international travel, it is even better news for local tourism, with domestic flight bookings growing by almost 700 percent since January 2022.
But more and more Aussies are heading overseas with the 'Travel 2022: Trends and Transitions' report showing bookings to Bali are up almost 400 percent in the last two months and New Zealand also proved popular, with flights across the Tasman increasing by almost 200 percent since January.
Australians are also spending more on experiences than 'things' in Australia by two percentage points, aligned with the global findings which reveal spending on experiences is roughly 34 percent above 2019 levels.
From a big picture perspective, the report compares the current state of global travel from the pre-pandemic levels of 2019, trends to the period when border restrictions began to ease and international travel resumed.
It also showed after a turbulent two years, for the first time since the pandemic, global leisure and business flight bookings have surpassed pre-pandemic levels with spending on cruise lines, buses and trains seeing sharp improvements this year and signalling a key milestone in the global travel recovery.
Key findings in the report, the third annual travel report from the Mastercard Economics Institute, across 2022 for the Asia-Pacific include: 
Reopening of borders puts Asia back on the tourist map: According to the Mastercard Economics Institute analysis, if flight booking trends continue at the current pace, an estimated 430 million more passengers will fly in Asia Pacific compared to last year. The travel outlook for the region is optimistic, even with markets across North Asia and mainland China yet to relax border measures, an event that will likely be felt across the entire region and the world. 
Pent-up demand is expected to fuel the travel recovery: Following two years of little to no travel for Asia Pacific in 2022, the loosening of travel restrictions and reopening of borders has sparked a surge in demand for both inbound and outbound travel.
A trend observed in markets across the region is consumers' release of excess savings on travel. In 2022, borders opened in Australia, resulting in a sudden ability to travel. Flight bookings from Australia to Indonesia, for example, spiked nearly 200 percent in 2022, and flights to the U.S. more than doubled. 
Travel spending swings towards experiences over things: Globally, for most of the year, international tourists were seen spending more on experiences rather than things when in the destination. This trend was also witnessed in Asia, where Singapore recorded one of the highest international tourist spending on experiences in destinations globally, with a 60 percent increase in spending from pre-pandemic levels through March 2022.
Other markets across the region, however, revealed a more mixed picture, with low levels of inbound tourism seen in Indonesia and South Korea, whose borders opened in April 2022. This will be an important trend to watch for the rest of the year as ongoing travel restrictions across the region are gradually lifted, and Asia Pacific tourists begin to shop and spend abroad. 
Choice of travel destinations influenced by mobility restrictions: Since the onset of the pandemic, trends reveal that people have been favouring travel destinations that are less complex to navigate amidst confusing entry and quarantine requirements, travel restrictions, and testing procedures.
As such, the U.S. remained the most popular choice for Asia Pacific travellers, followed by Australia, Singapore, U.K., and Canada. In the months to come, however, this trend is likely to shift in favour of intra-regional travel as restrictions are relaxed and domestic travel picks up once again.
The cost of travel remains elevated across the region due to supply chain disruption and higher operating costs: Travel deficits triggered by the pandemic have expanded the operating expense burden for airlines and the broader transportation industry, resulting in higher fares for travellers in Asia Pacific compared to their global counterparts.
The average airfares in Asia-Pacific remain elevated – roughly 11 percent and 27 percent above 2019 levels in Australia and Singapore respectively – due to supply-side constraints such as air transportation employment, which continues to remain below pre-pandemic levels across the region.
Domestic spending picks up momentum across hard-hit transportation industries: With people increasingly relying on domestic modes of transportation, particularly cars, for mobility during the pandemic, the spending on auto rentals and tolls consistently exceeded 2019 levels throughout the past two years.
Domestic ground travel has seen a robust demand in many Asia Pacific markets where road trips have retained their appeal.
Fuel spending has steadily increased in Singapore, Hong Kong, The Philippines, and Australia, whilst public transportation and cruise lines have also firmly stepped back onto the road to recovery, after an initial slow start due to restrictions surrounding group travel.