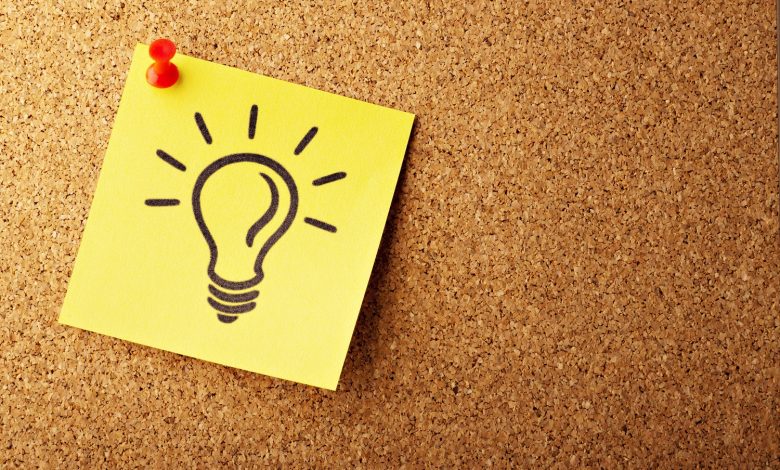 Sometimes it's the simplest ideas that produce the goods and the dollars! The most well-known and possibly simplest billion-dollar business idea came in 1980 from Arthur Fry and Spencer Silver, creators of the Post-it Note.
This simple but genius idea was inspired by a 'sticky' office communication problem that took off and generated billions for the company.
Our sector is filled with many small business owners and entrepreneurs who come up with simple ideas inspired by a 'problem' and turn them into successful tourism or accommodation businesses. Adversity can force people to think 'outside the box' and the many challenges faced during COVID have led to some great business start-up ideas.
That is certainly the case for Sydney Private Tours owner, Scott Ricketts who came up with what he describes as "a ridiculously simple solution to an ongoing problem".
His novel Layover/Arrival Tour is aimed squarely at visitors or transit passengers arriving into Sydney Airport at the crack of dawn when the 11.00 PM to 6.00 AM curfew concludes.
Scott recognised that with most Sydney hotel check-in times start at 2.00 PM, this created a big chunk of time that many travellers, especially those stuck with their suitcases, find hard to fill.
The same applies to transit passengers who invariably stay close to the airport unaware that with a little research, there is plenty to do in and around the Harbour City before they fly off again.
Scott's solution – a Sydney Layover/Arrival Tour which allows passengers to be greeted at the airport by a local guide, shown an awesome, fully private introduction tour of all Sydney's iconic sights before dropping guests off to their hotel in time for check-in or back to the airport for their connecting flight. 
The response since launching the program, he said, has been really good, especially with his US customers.
It makes you wonder why no one has come up with this idea before.
The same goes for another smart but simple business idea launched only several weeks ago that was inspired by the struggle accommodation providers face when competing against OTAs.
Cherry is a new free browser extension that bypasses the 'middleman' between consumers and hotels and in the process ensures direct access to the best room rates directly.
Taking the industry by storm, the new program has been swiftly embraced with 500 hotels already on board across Australia and New Zealand, another 100-odd properties across SE Asia markets and sees Cherry's creators, Matt Taylor and Luke Young on the cusp of signing a further 350 Canadian accommodation operators.
Consumer response has been what Cherry Founder Matt Taylor describes as "phenomenal" with 10,000-plus already signed up to the free program and the company on track to achieve its target of 250,000 users by year's end alongside rapid expansion into international markets.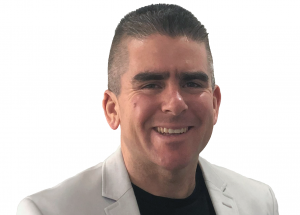 Major brands already on board with Cherry include Choice Hotels, Quest Apartment Hotels, several IHG properties, Bells Hotel, Budget Motels, Golden Chain, the Pro-invest Group as well as independents with the company's sales team "talking to just about everyone" with several close to signing.
But the beauty of Cherry is that just about any accommodation provider – from a caravan park through to a super-luxury resort – can access and use the product.
Speaking with AccomNews, Cherry CEO and co-founder, Matt Taylor said the beauty of Cherry lies within its simplicity.
It acts as a digital booking concierge, sourcing the cheapest accommodation rate across any travel booking site and knows when users are looking at a hotel, motel, resort, or B&B, and finds better deals available, booking directly with the hotel.
He says it only takes seconds to install and works in the background every time users search for accommodation options; on any booking site they visit. The technology works by seeing if there is a better deal available by booking directly with the accommodation provider, and if so, the user is given a discount code and redirected to the hotel's website to access the deal.
"With the excessive number of booking sites currently available, booking accommodation today is far from an easy experience. It's impossible to know if the price shown, is the best price," Matt said.
"Plus, every time a booking is made through a third-party site, the hotel loses a large chunk of revenue with costly commissions, sometimes as high as 30 percent of the reservation value.
"Hotels want travellers to book direct, and are prepared to offer better deals than what is in market to make this happen. We've built Cherry to make accessing these deals easy."
Matt says the consistent feedback the company is receiving from its customers is that there's never been a more cost-effective product like Cherry.
"It's simple for hotels to understand and simple for consumers to understand," he said.
Cherry is an evolution of ReZme which Matt and Luke launched just six weeks before COVID hit.
Matt, who having left his marketing role with Choice Hotels and established his own agency where he was joined by Luke, said he became aware of one thing that stuck out really clearly in the market.
"It was the fact that hotels were really struggling to make any inroads on which technology set-up they needed to have and the knowledge to compete against the OTAs," he said.
"I was inundated with independent hotels really wanting assistance in those two areas," he said.
"So, knowing what Luke and I had done previously, and realising there was an opportunity to develop a suite of products which would enable a hotel to drive a better direct experience for their customers, we started to build reZme."
Despite the impact from COVID, Matt said reZme had proven very successful and the product has been taken up by hundreds of hotels both within Australia and overseas.
"But what we realised after launching reZme, was the opportunity to move into Cherry and dig deeper into the marketplace to better understand the pain points that hotels are having," he said.
"If we hadn't done the original reZme product, we probably wouldn't have had the understanding to know that Cherry could actually be the option for the market today."
AccomNews loves to champion successful business ideas across the whole sector. So get in touch and tell us about an idea that inspired your new business or made an existing business stand out from the rest?