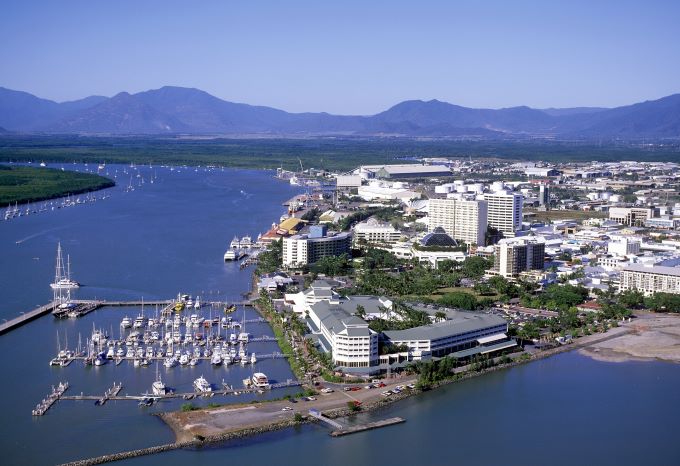 Events
News
News In Brief
Road back to industry success to start at Cairns
ATEC event to generate $1.5 million for FNQ visitor economy
Thrusting Tropical North Queensland firmly into inbound tourism operators' line of sight, Cairns has been chosen to host the more than 300 industry leaders attending the Australian Tourism Export Council's (ATEC) Meeting Place in November.
Seen as another win for the Cairns Convention and Exhibition Centre, the event is expected to generate a $1.5 million windfall for the Far North's visitor economy. 
Announcing the news, Member for Cairns and Assistant Tourism Minister Michael said the event offered an important opportunity to put Queensland visitor experiences at the top of international buyers' lists.
Inbound tour operators and business managers, he said, are an important connection for restarting international tourism to Cairns after Covid-19.
"I can't think of better place than the tropical paradise of Cairns to bring together more than 300 tourism industry leaders and decision-makers," Mr Healy said.
"Backing the ATEC Meeting Place brings business visitors to FNQ who fill hotel rooms, restaurants and sample tour experiences you can only find in Queensland.
"Hosting the ATEC Meeting Place in the Cairns is a great opportunity to remind decision-makers of the amazing world-class tourism experiences in the Far North.
"We know there is pent-up demand for inbound international travel to Australia."
Taking place from November 21-23 2022, the ATEC Meeting Place conference event has been secured for Cairns in partnership with Tourism and Events Queensland (TEQ) and Tourism Tropical North Queensland (TTNQ).
ATEC Managing Director, Peter Shelley said Meeting Place is a vital part of the industry supply chain.
"Meeting Place has a long and well-established history as the place for tourism suppliers to showcase their products to influential tourism distributors who promote their offering to the international markets," he said.
"As we begin the road back to industry success, Meeting Place provides an important platform for tourism products to profile what's new and what's changed in the two years our borders were closed.
"It is important for all suppliers seeking to re-engage with the high value international market, to understand how markets have changed and importantly, work to establish relationships within the trade distribution partners to help drive future growth and to support the rebuild of our $45 billion export industry".
TTNQ Chief Executive Officer, Mark Olsen said hosting ATEC Meeting Place 2022 would be a great opportunity to showcase the destination to inbound tour operators.
"We have more than 30 new experiences in Cairns and the Great Barrier Reef including city walks, reef tours, Indigenous operators and rainforest experiences," he said.
"The inbound tour operators will be wowed by the transformation of Cairns with the stunning Esplanade dining precinct, new city hotels and vibrant bar and food scene.
"Having them experience the region first-hand will be integral to rebuilding our key international markets and reclaiming our $1 billion a year export industry for this region."
The ATEC Meeting Place will include business-to-business workshops, a full day conference, pre and post familiarisation programs for buyers and networking opportunities.
The Queensland Government has invested $7 million to assist Queensland exhibition spaces to attract more conferences to support jobs and economic recovery.