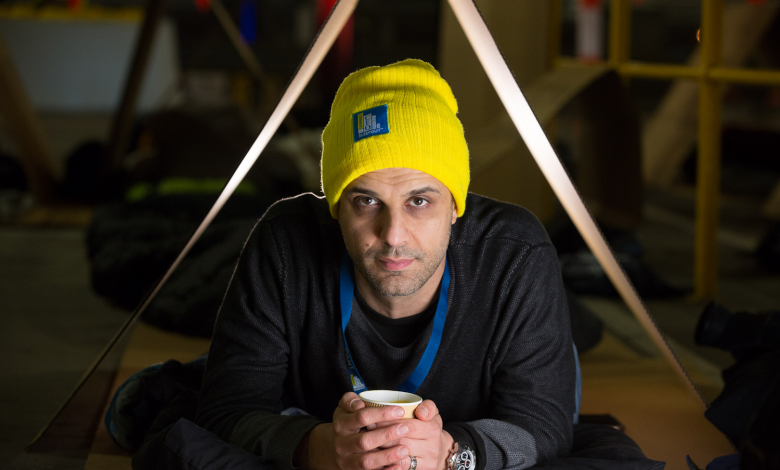 Events
News
News In Brief
Rough night raises record breaking donation for homelessness
CEO's five-year effort for Vinnies passes the half million dollar mark
Leading Australian entrepreneur and philanthropist, Chris Christofi has raised $250,000 for people experiencing homelessness, in the process achieving a personal record-breaking goal as part of the Vinnies CEO Sleepout taking place at the Port Melbourne Timber Yard last night.
This was the fifth year running that Mr Christofi, the founder and CEO of property investment and finance group Reventon, has slept rough as part of the Vinnies event, his $259,110 fund raising effort this year taking his combined total over the five years to more than $550,000.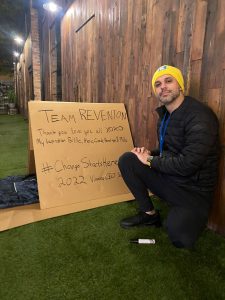 He now plans to build a house with the funds raised and auction it off, giving all proceeds to St Vincent de Paul.
An ecstatic Mr Christofi said with the money raised, Vinnies will be able to deliver three mobile kitchens, increase homelessness services at Ozanam House and Quin House by funding almost 50 extra beds and wraparound support for those needing accommodation.
The funds will also help fund volunteer-run services continue to provide food, petrol, utilities support and other material aid.
"Homelessness can happen to anyone; it can be nothing more than an unfortunate set of circumstances. I experienced financial hardship in the early days of my career and I'm acutely aware that it could easily have been me if I didn't have the support of my family," he said.
"I'm proud to have completed my fifth CEO Sleepout and am already setting donation goals for next year."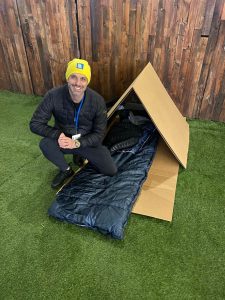 The Vinnies CEO Sleepout is a one-night event over one of the longest and coldest nights of the year.
Hundreds of CEOs, business owners as well as community and government leaders sleep outdoors to support the many Australians who are experiencing homelessness and people at risk of homelessness.
Each CEO Sleepout participant commits to raising a minimum amount of funds to help Vinnies provide essential services to the people who need them.
In 2021, the Vinnies CEO Sleepout raised over $9.3 million for people experiencing homelessness and people at risk of homelessness.
Chris Christofi's fund raising effort since 2018 
Year

Target

Raised

Placed in Victoria

Placed 

Nationally

2018

$40,000

$40,185

3rd / 300+ CEOs

12th / 1,462 CEOs

2019

$60,000

$60,564

2nd / 330 CEOs

9th / 1,628 CEOs

2020

$80,000

$82,177

2nd / 254 CEOs

6th / 1,555 CEOs

2021

$100,000

$113,173

2nd / 206 CEOs

4th / 1,613 CEOs

2022

$250,000

$259,110

2nd / 169 CEOs

2nd / 1338 CEOs

Total 2018 – 2022

 

$555,209