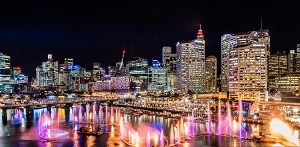 Events
News
News In Brief
Vivid lights up Sydney hotels occupancy
But hotels facing staff issues forced to turn business away
As predicted by Tourism Accommodation Australia (TAA) CEO, Michael Johnson (see AccomNews story May 13, 2022), after a tough two years, the first Vivid Festival since 2019 is helping to pave the way for Sydney's hotel recovery.
Mr Johnson said the lights extravaganza has seen hotel bookings jump to above 80 percent for the first time since the pandemic began with visitors flocking into the city from across regional NSW and other states.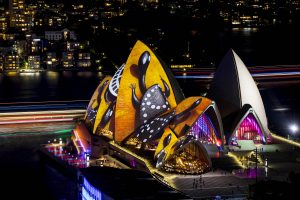 "This is a far cry from last year when entire floors of hotels were closed, indeed some accommodation hotels were actually shut, due to the lack of visitors," Mr Johnson said.
"Destination NSW and the State Government should be congratulated for staging an event which is giving the struggling tourism accommodation sector such a boost in the quiet winter months.  
"The economic flow-on effects to pubs, restaurants and other small businesses in the CBD will be in the millions over the three-week event."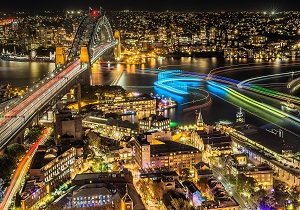 However, Accommodation Association (AA) CEO, Richard Munro said the runaway success of Vivid has once again highlighted the chronic hospitality labour shortage.  
"It's ironic many hotels have to turn travellers away because they don't have enough staff, after two years of having staff but no travellers," said Mr Munro. 
"Capped visitor numbers mean some venues can't take full advantage of Vivid's popularity."