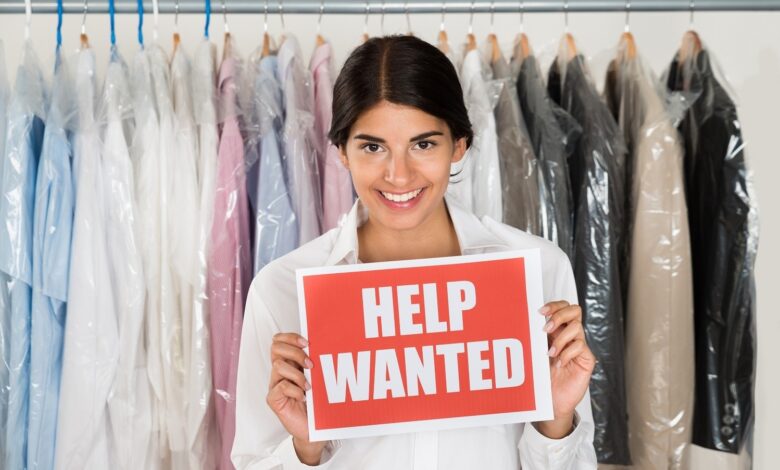 Following on from the More bad press for linen suppliers article appearing in AccomNews on December 7, the CEO of Laundry Association Australia (LAA), Luke Simpkins has responded stating he is keen for all parties to work together.
Mr Simpkins' approach follows the receipt of more comments from disgruntled accommodation providers  around the country, decrying the threats to linen supply and increased pricing which has many at a severe disadvantage, particularly with the busiest summer holiday period in three years fast upon them.
Our latest AccomNews print issue is available now. Read it HERE
One motel owner operating a 25-room property in regional NSW said she was given just three weeks' notice before Christmas she would have to find another linen service.
Scrambling to find a service in a position to help, she said she was now paying 50 percent more to have her laundry done.
The reason given by her original supplier to cease supply – staff shortages.
Another motel owner in regional Victoria said, after having been told by his local laundry operator it was no longer in position to help, again citing staffing issues, now has to drive to the nearest provider, a round trip of more than five hours, and is paying increased prices to boot.
One operator who asked not to be named said the situation was "killing us."
"The small businesses seem to be the ones suffering the most but they are just as important as the big businesses," he said.
"This situation has got worse and is getting, even worse and we can see no end in sight to the problem."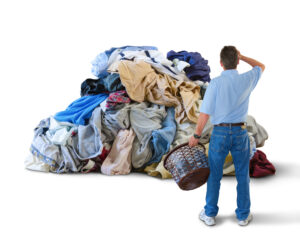 Given the bulk of comments we are receiving come from the accommodation sector, AccomNews felt it important to cover both sides of the coin.
To this end, we reached out to LAA CEO, Luke Simpkins who thanked us for the opportunity to cover this important issue and was more than happy to offer his comments.
Mr Simpkins advised us that he had written to both the Accommodation Association (AA) and Tourism Accommodation Australia (TAA) in December 2021, and again in late March referencing the nationwide staffing challenges jointly affecting both sectors.
This was followed up in June when Mr Simpkins met with then AA CEO, Richard Munro and TAA CEO and interim AA CEO, Michael Johnson where staff shortages and the impact these are having on both sectors formed the main subject of discussion.
The question of laundry service prices being applied in certain parts of the country was also raised.
At the time of the meeting, Mr Simpkins said his organisation was keen to work with both associations on the staff shortages issue and would like to be involved in any future meetings they would have with governments, where LAA could also make clear the shortages the sector faces and the impact it having on its suppliers' service delivery. 
Mr Simkins said to date, he has not received any such offers or invitations to meetings being held.
It is, he said, important that if anyone wished to make a complaint about the services provided by a commercial laundry or the prices charged, then apart from making that known to the service provider, they can also raise the specifics of the complaint directly with him in his capacity as CEO of LAA. 
"As previously identified to your (the accommodation sector's) peak bodies, the commercial laundries face the same staffing problems that your sector has endured," Mr Simpkins said.
"In addition we share similar challenges such as increased labour costs through the minimum wage and award decisions, the decreased labour flexibility through the recent change of industrial relations laws in the Federal Parliament, insurances increases, gas/electricity increases, fuel transport cost increases and even textile and machinery import cost increases. 
"In every input line item, costs have increased.
"The distance between our laundries and accommodation providers, coupled with increased transport costs have tended to really undermine some historical arrangements, and in some cases highlighted that increases should have been made more gradually over recent years, rather than what we have seen in some cases of a sizeable adjustment that seeks to fairly cover the costs of providing the service.
"The unfortunate reality is that costs across every input are continuing to increase and ultimately costs need to be passed on to ensure the viability of our businesses. 
"My advice to our members is that cost increases do need to be passed on, and while government's talk about the problems with inflationary pressures, they greatly add to those pressures with their policies and plans. 
"Until such time as Australians realise that energy and labour policy drive up costs and increase inflation, a more realistic set of policy approaches will not be realised. 
"Even the Federal Government's plan to cap gas and coal prices are expected to only keep energy increases to 47 percent increases over two years and will not reduce energy costs at all. 
"On the issue of gas, domestic gas prices have risen six-fold since March 2021.  Our Sector is somewhat akin to manufacturing in that we have a significant reliance on gas for heating purposes.
Mr Simpkins said he greatly appreciated that the upcoming holiday season is a busy time for accommodation providers as they have high occupancy rates.  
"From our perspective, during this same period our cost of production is significant due to public holidays, etc, overtime to get ahead or play catch-up, but without peak period tariffs. 
"As owners of the textile, we are also expected to store excess linen during low/shoulder seasons, but increase supply during the peaks," he said.
"The LAA would welcome the opportunity to work with your peak bodies to progress realistic government policies so that we can all provide the quality and affordable services demanded by the Australian people. 
"Until then, accommodation providers can rest assured that their LAA member providers of linen services will do so in accordance with AS4146 Australian Standards for Laundry Practice. 
"Although it is highly challenging for On-Premise Laundries (OPLs) to achieve that, our members will continue to seek ways to increase our capacity and encourage innovation and technical/automation advancements to reduce costs."
Asked to comment, TAA CEO and interim AA CEO, Michael Johnson said labour shortages are an on-going challenge across the visitor economy however, as those shortages are addressed, he expected to see prices for suppliers, including laundry operators, to return to more normal levels.
LAA, he said, along with a number of supplier organisations, had been invited to meet with TAA/AA in order to address members' concerns.
 along with a number of supplier organisations, LAA had been invited to meet with in an ento raise our members' concerns."
Mike Parker-Brown is a UK-trained and qualified journalist and an award-winning travel communicator with more than 30 years experience.
Since 2002, Mike has worked as a freelance writer and PR consultant providing his services to major organisations in Australia and internationally in the tourism, aviation, hospitality, recruitment and export marketing sectors.