Double your dollars and halve your workload with HiSITE Channel Manager!

HiSITE – making you work smarter not harder
In the market for a Channel Manager? These days there is an abundance of choice out there but there are several things you should consider before rushing in. Take into consideration the functionality each Channel Manager has versus what you are wanting to achieve for your business, your bottom line and most importantly, your lifestyle.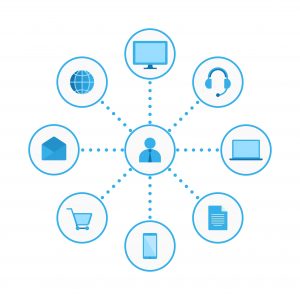 Most people in our industry will understand the basic benefits of Channel Management.  There are a huge number of distribution channel options that a property can now connect to in the hope of attracting more bookings.  These bring with them a mountain of paperwork and potential errors if handled manually.  Hence the need for a Channel Manager to eliminate this workload.
Seamless integration is a priority when looking at Channel Management options. With integration, bookings "magically" drop into your PMS and your availability is updated across your connected channels automatically, leaving you free for other tasks. 
Likewise, consider which online agents your Channel Manager is able to integrate with.  Can it, for example, seamlessly connect with the vacation rental channels such as Homeaway, AgodaHomes and Airbnb?  There are still only a limited number of Channel Managers that can effectively integrate with these distributors seamlessly, yet collectively these channels alone are starting to provide for a large slice of online bookings. Make sure you ask your provider whether they connect via an API or whether they use the older iCal method to update inventory. The difference between the two methods significantly impacts the overall reliability of your distribution.
In these days of high competition and restricted booking volume, yield is crucial to a successful business.  HiSITE Channel Manager has an in-built yield and pricing system that helps you maximise your profit even whilst you sleep.  HiSITE Intuitive Pricing adjusts your pricing automatically as your availability changes.  Our yield solution has the ability to close out higher-cost distribution channels once your availability drops, ensuring the bookings you receive are not only at a higher value but also come at a lower overall cost of acquisition to you. 
Imagine that you get a run of bookings, after hours, whilst you're relaxing and the office is closed for the day.  Perhaps there is a popular local event in your area.  Our Channel Manager intuitively adjusts your pricing up for the remaining inventory.  It also closes out higher-cost distribution channels, only advertising your remaining inventory on your chosen lower-cost channels, selling the remaining rooms at a slightly higher rate.  The result; much higher profit margins!
HiSITE does all of this without relying on 3rd party add-ons.  We have invested in our Channel Manager distribution platform to ensure that it has top of the range functionality inbuilt, enabling us to offer a much lower cost solution than other Channel Management products on the market.
Want to explore more HiSITE features?
Save time and don't just work in your business, work on your business. HiSITE provides you with the opportunity to manage your inventory rates by seasonal date ranges, then you can have different discount modifiers for each rate plan across different packages
Tired of updating your images one by one for one each OTA? HiSITE's Image Manager allows you to upload multiple images into one central location and distribute these to the OTA's that support this function
Manage Vacation Rental properties from 1 single property to hundreds of different properties. HiSITE is one of few that enables you to have one account with multiple different properties to manage.
Want to analyse how each OTA is comparing to another? Or even your Direct Bookings and understand your ALOS (Average Length of Stay) to gross revenue earned? With HiSITE's reporting you can manage and understand how each of your channels is performing for your business
Manage Dual Key apartments or Lock Downs? No problem, HiSITE has the functionality to support multiple different inventory types
HiSITE connects to different PMS Providers
If you are in the market for a Channel Manager, make sure you look at the functionality compared to the overall needs of your business, along with the lifestyle you want to achieve. 
Connect today for your free trial or book a FREE demo to see how HiSITE can help your business be more efficient.