Exciting growth and innovation for Quest Apartment Hotels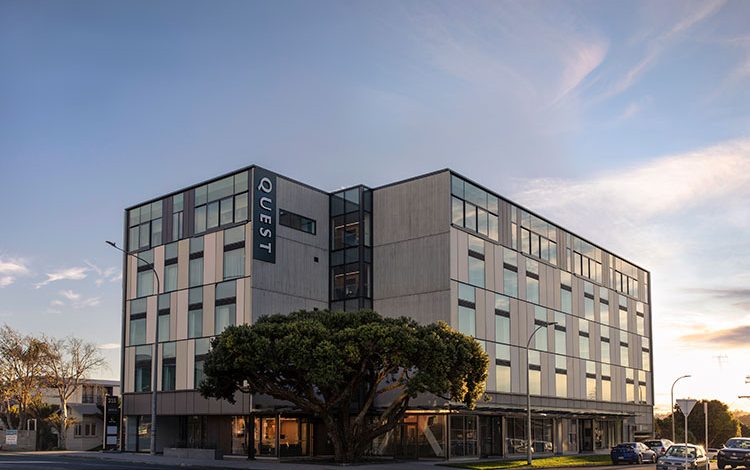 100For 22 years, Quest has offered stylish, spacious, and well-appointed accommodation in locations designed specifically to meet the needs of the extended-stay corporate and business travellers.
With 38 locally owned and operated locations across New Zealand & Fiji, Quest is the largest and fastest growing hotel group in New Zealand.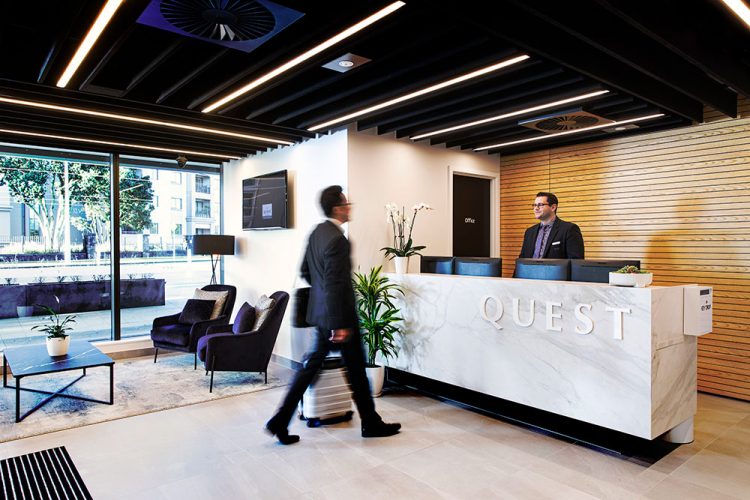 Quest has been operating in New Zealand for 22 years and has 30 purpose built properties to go with the 8 that they took over currently in operation. There are 4 new locations that will be added by the end of March 2023, these being:
Quest 256 Lambton (Wellington) – opening June 2022
Quest Hastings (Hastings) – opening September 2022
Quest on Cambridge (Christchurch) – opening March 2023
Quest Mt Maunganui (Mt Maunganui) – opening March 2023
Quest started with two properties, one in Auckland and one in Wellington. But Quest Parnell, which was first identified in 1996 and opened in 2003, was a real turning point as it was the first purpose-built property where Quest worked with local developers to select the perfect location and amenities designed specifically to meet the needs of the extended-stay corporate and business travellers.
These needs are further enhanced with additional services such as breakfast packs being made available along with pantry shopping services and local restaurant orders billed directly to guest rooms.
The competitive nature and high quality of the product make Quest properties an attractive offering for the SME business traveller as well as the larger corporate and government departments. 
Quest has opened 4 properties since the pandemic started with Palmerston North, Takapuna, Mt Eden and Queenstown all opening between August 2020 and November 2021.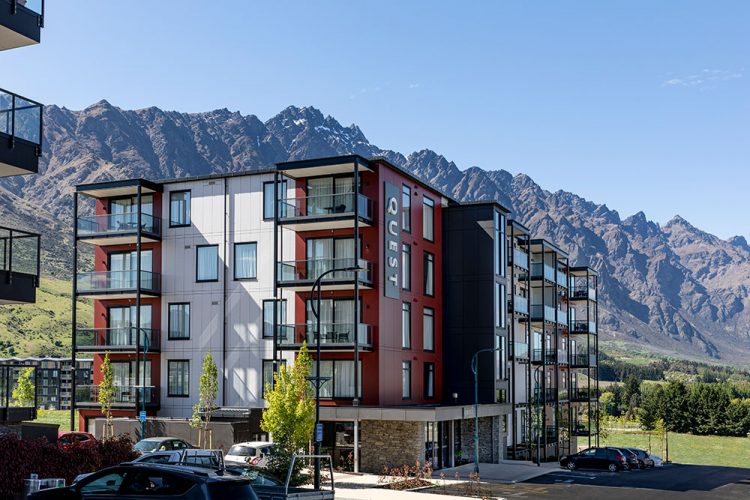 The Quest App launched in 2020 and adds a new dimension to the booking process bringing booking speed and ease to the fore. And with a strong partnership with Air New Zealand Airpoints, every booking via the app qualifies for Airpoints.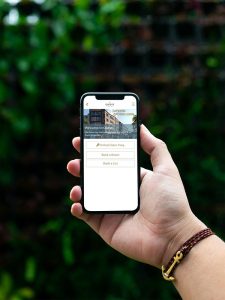 New functionality recently released in the Quest App includes the ability for a user to book a Hertz rental car at a competitive rate via an inbuilt discount code. That and mobile key functionality being rolled out at selected properties mean the Quest App is becoming an integral part of a traveller's toolkit.
Quest also recognises that a growing number of corporate car fleets are converting to EV's, companies such as Air New Zealand and Westpac are implementing such change. Based on this, most Quest properties have been working with their energy management partner, EMP to develop a solution that is now in place at certain Quest locations and is a standard part of any new development. In addition, new properties are also being fitted with solar panels to generate sufficient electricity to power the Quest operation.
It takes a team of committed and talented people to deliver outstanding performance and Quest is committed to investing in its personnel to allow them to be the best they can be. To support the sustainability of their team, Quest partnered with the hospitality industry training organization ServiceIQ to launch The Quest Qualifications Programme. This offers team members the opportunity to upskill and gain recognised qualifications while on the job. It's a move that means all 250-talented staff throughout the Quest NZ network, from new entrants through to experienced employees, can upskill and achieve qualifications compatible with their level of skill and expertise.