Outfitting specialists: the AJK Outfitters team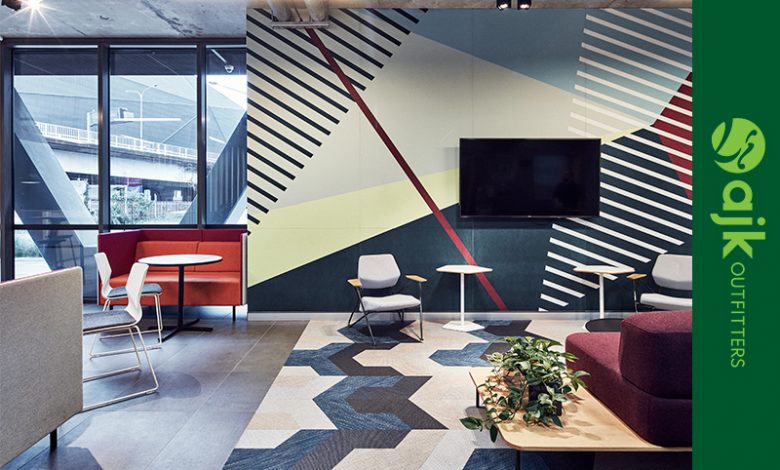 7The AJK Outfitters team has some serious runs on the board.
During the last five years they have:
● Partnered across a variety of sectors with tailored turnkey solutions
● Delivered over 17.5K FF&E and joinery project rooms
● Installed over 875K individual product items.
The AJK Outfitters supply chain – every link covered
Having a strong and secure supply chain matters now more than ever.
The AJK Outfitters team has built a supply chain over many years that covers every link; from project analysis and space planning, to procurement and manufacture to warranties and after sales service.
"We know that our secure, global supply chain is a key factor behind our growth and success in becoming one of Australia's largest outfitting businesses. We have an integrated team in Australia and China and take full ownership and accountability for the projects we deliver. Our end-to-end supply chain ensures we can maintain our quality standards, budgets and our timeframes for delivery," Andrew Kidd, AJK Outfitters Managing Director, said.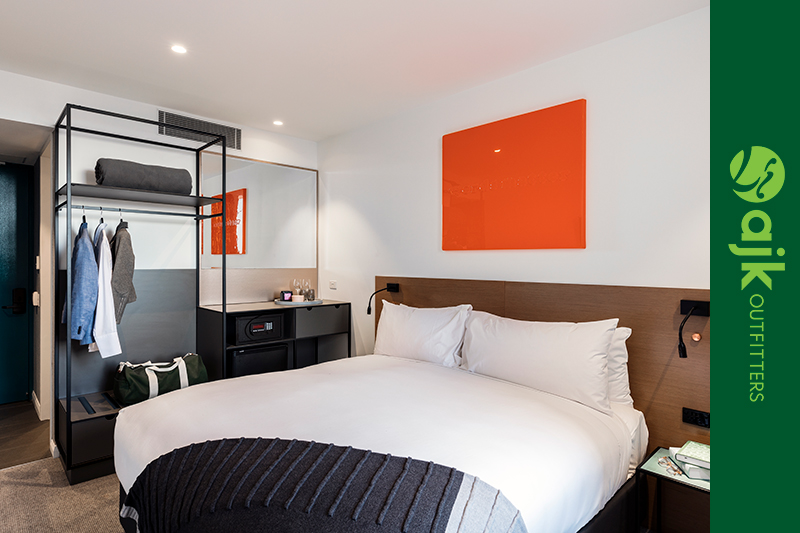 State-of-the-art technology
Technology is a crucial element of building an effective supply chain and delivering the best project journey and outcome for clients.
The AJK Outfitters' team have a custom-built technology platform that helps facilitate a dynamic and transparent project management process for their clients.
"Our OMS1 AJK Outfitters technology platform includes a range of features from product sourcing enabling domestic and international price estimates, safety management, installation product allocation to lifecycle asset management. Our clients are never left wondering about their project status as we combine a mix of regular communication enabled by technology and also traditional methods of project management, such as site meetings," Andrew said.
On-site for install
Aliona Kidd, Head of Projects and Co-Company Director, firmly believes that 'nothing is impossible'. "I take pride in every detail of the projects we deliver and I am personally involved in every major project, including at the critical installation stage. We know some of our competitors outsource the installation step and that's something we will never do. The AJK Outfitters team are on-site, in uniform, getting every detail right. That's how we do it and that delivers the best outcome for our clients and their end-users," Aliona said.
Get in touch
The AJK Outfitting team have a growing pipeline of projects and welcome enquiries for new outfitting opportunities across all sectors.
The experienced team have fitted-out the full variety of accommodation developments, including hotels, student accommodation, mining sites and Government correctional facilities. Specialising in fixed and loose FFE, and fully integrated joinery.
Contact the team today to discuss your accommodation outfitting requirements, the AJK Outfitters team would love to partner with you.
P: 1300 355 888
W: ajkoutfitters.com.au
E: [email protected]
Be social: LinkedIn & Instagram