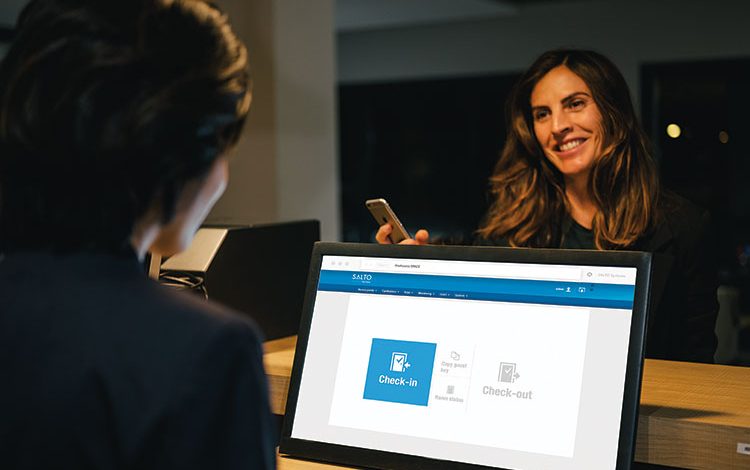 How your hotel door locks can elevate your customers' experience and streamline operations
Hospitality is, and always has been, a juggling act. You need to offer your guests the best possible experience in their home away from home, and of course need to run an efficient, cost-effective and secure operation if you're to have a viable business.  
As the hotel sector gets back on its feet and welcomes guests who are eager to travel again, future success will depend on being able to manage this balance between front of house experience and back of house efficiency. 
SALTO offers hotel security systems that enhance your high quality guest experience and, at the same time, streamline your back of house processes, making your operations smoother and more efficient. They are a global leader in innovative access control solutions, and for over 20 years have designed and manufactured leading electronic hotel door locks and access control systems.
Enhancing the guest experience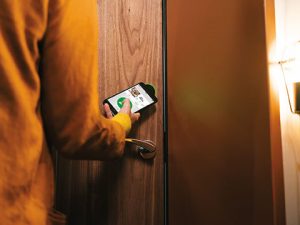 Guests demand the convenience of simple check-in/out and rapid access to their room. They want smart, modern surroundings and facilities. And in a post-pandemic world, many want as little contact as possible. With SALTO, you can offer them digital keys that are sent directly to an app on their phone before they even arrive, giving them immediate access to their room, without having to go via reception. 
Alternatively, they can be given a hotel key card, which can be rapidly programmed, cutting down check-in time. Their single SALTO key – whether digital or plastic – gives them all the access they need during their stay, whether that's to the car park, main entrance, lift, room, gym, pool and conference rooms. Not only is this offering guests choice in how they use your property, but it can significantly free up staff time managing these interactions.
Furthermore, when integrated with a hotel guest app, digital keys provide an additional reason to use the app and explore other revenue-generating services such as booking a beauty treatment, or a restaurant reservation for example.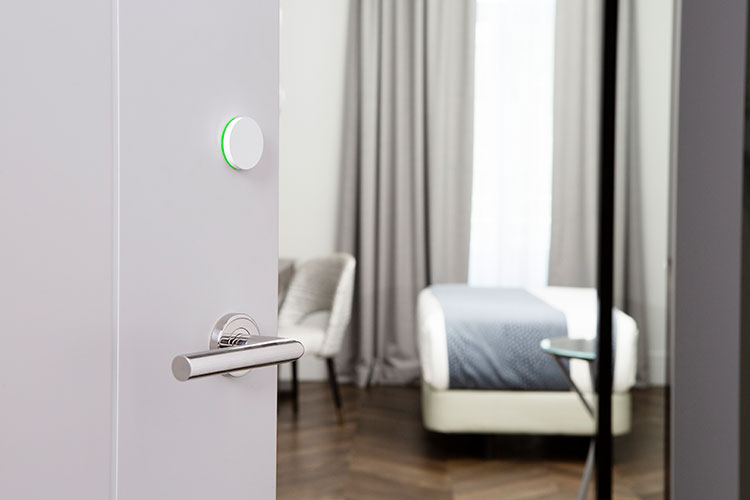 Security and Safety
Hotel security has some unique challenges: not only must you provide guests with easy access, but you need to keep the property and its assets secure, keep guests and staff safe and ensure that staff have appropriate access for their role. You need to be able to control who can access what and when; monitor the status of doors and locks; automate door locking at certain times and have real-time alerts of security breaches – actual or attempted. 
SALTO's hotel security platform enables you to address all of these challenges. It allows you to combine robust 24/7 security with seamless, convenient and safe access, including integration with other security systems such as CCTV and fire alarms. SALTO's audit trail function shows who has been (or tried to go) where, and the status of all access points. You can grant staff access based on roles, and very simply revoke access when staff or guests leave.
Design and Style
The aesthetics of your brand are an essential part of your hotel, and play a big role in customer experience. Great design includes smaller details, such as hotel door locks. SALTO understands the importance of this level of detail and uses world leading designers, quality materials and commercial-grade technology. With an extensive range of hotel door lock models, handles, finishes and options there will be a style that perfectly enhances the look and feel of your property.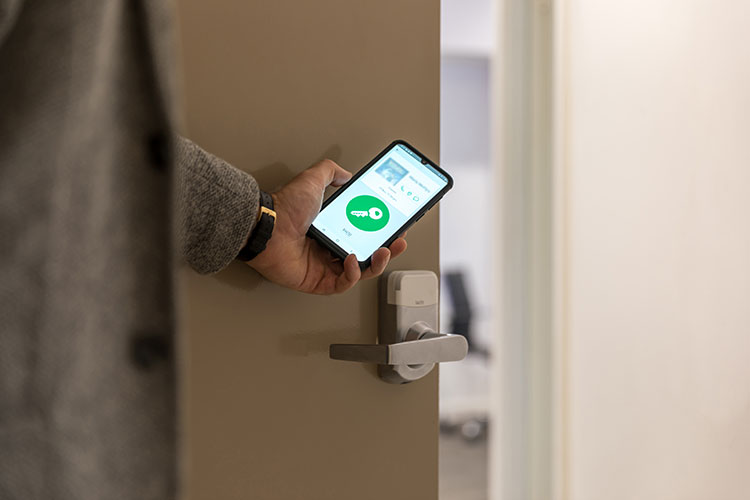 Because SALTO's electronic hotel door locks are wire-free, there is no messy building work needed to install or maintain them. SALTO's global network of professional installers ensure you get your new hotel door locks fast, fuss-free and with minimal 'down time'. 
Technology partners
Operating a successful hotel means managing a number of systems and processes, and the more these are interconnected, the greater your efficiency. SALTO's electronic hotel door lock platform integrates with your other hotel systems, helping you to streamline operations. 
SALTO customers around the globe have integrated their hotel security system with: CCTV, time and attendance, energy management, property management systems (PMS), guest room management systems (GRMS), check-in/out solutions, and guest apps. 
This means that, for example, they can automate the sending out of the digital key as soon as the guest confirms via their booking system. They can turn off power to rooms that are unoccupied. They can check that housekeeping staff have spent the appropriate amount of time in each room. Integration between SALTO's hotel door lock system and other hotel management tools helps to streamline operations, save costs and make the best use of resources. 
Hotel door locks are often overlooked in the battle for customer experience and streamlined operations. Carefully selected, they can create hassle-free access for guests, keep your property secure, elevate your brand image, and enhance the functionality of your other hotel management systems.
Visit SALTO Systems to find out more.