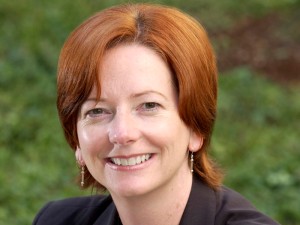 Prime minister Julia Gillard's acknowledgment last week that the government needs to 'strongly engage' with the tourism industry has failed to impress.
At the same time as she was expressing her government's empathy with tourism, she committed $20 million of a $30 million package to assist the manufacturing industry after Australia's biggest steel-maker Bluescope Steel announced it was cutting 1000 jobs.
Tourism and hospitality workers have accused the prime minister of ignoring job losses in their sector which, they say, are much worse than those in manufacturing.
Restaurant and Catering Australia is furious that Ms Gillard refused to attend a roundtable to discuss similar problems affecting the hospitality sector. "The restaurant, cafe and catering industry is being crippled by the regime of penalty rates and lack of workplace flexibility yet all the attention is being paid to manufacturing," chief executive John Hart said. "One would think at least as much consideration should be given to our industry that accounts for 26% of employment as to manufacturing that accounts for less than 10%."
The Queensland Tourism Industry Council warned the Gillard government needs to back up their word with action to the struggling employment sector and tourism industry.
QTIC chief executive Daniel Gschwind said while the government has shown support to the manufacturing industry to prevent further job losses, nothing is being done to protect thousands of jobs in tourism. He stressed figures show in 2008-2009 tourism provided for 220,000 jobs or 10% of the total employment in Queensland.
Following Ms Gillard's 'strongly engage' commitment, Mr Gschwind said that this is "just the first step" in restoring a struggling tourism industry. "Saying it needs to 'strongly engage' with the tourism industry is just not enough, the federal government needs to put real initiatives in place to ensure our industry is supported as much as other industries, such as manufacturing," Mr Gschwind said.
He said tourism operators have been forced to close their doors, as the industry continues to compete with the high Australian dollar which is driving domestic travellers to book overseas destinations instead of local holidays.
"The boom in the resource sector is obviously the focus at the moment but we run the risk of further long-term damage to our economy and our regional communities if the government fails to recognise the significance of our tourism industry."
Attacks on the Gillard government follow harsh criticism of Tourism Australia's marketing efforts, criticism of a federal tourism minister too busy with his resources and energy portfolios and the unpopular Asianisation of Qantas.
Aside from funding for marketing and promotions is the need to modify government regulation to facilitate investment and development. "This issue is really cutting into industry's capacity to bounce back," said Tony Charters, convenor of the upcoming national Tourism and Event Excellence conference in Melbourne next month.
"It has become a flashpoint for the industry. The Roy Morgan Research survey shows a significant increase in reaction to this issue since we surveyed industry last year. Australian tourism is under extreme pressure with a drop in domestic visitors, flat inbound tourism and a swathe of other economic and market factors conspiring to make business conditions particularly bleak at the moment.
"Government has a pivotal role to play in tourism and events but it also needs to recognise that red tape is a noose around the neck of the industry. Our international competitors don't take seven years to gain government approval to build. In the time it takes for Australian developers to gain approvals and turn the first sod, our competitors are several projects down the line. Government must reduce the barriers in the highly competitive market Australia is operating within," said Mr Charters.
Additionally issues such as the carbon tax and the increasing tension between mining development and tourism assets in pristine environments are yet to be fully appreciated.