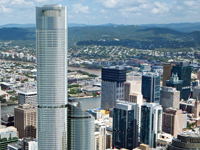 Developments
Brisbane Could get Australia's Tallest Building
Several of the world's major hotel groups are in negotiations to run a hotel in Brisbane's tallest building.
The hole left behind by the Vision Tower developers is being emptied of water and work will start next month on what will become Brisbane's tallest building.
But the 274m building may yet rise even higher if talks with the federal government and Brisbane Airport Corporation are successful.
Two towers are planned for the space above those car parks; a 34-storey commercial office tower and a 90-storey residential and hotel complex expected to be completed by late 2015. The development stretches between Mary St and Margaret St, directly behind the Royal on the Park hotel.
The failed Vision site has been an eight-storey hole in the ground Austcorp, its then owners, went into receivership in 2009.
New owners Billbergia wanted to build the residential tower to 297m, however the BAC objected to that height due to flight paths.
Billbergia spokesman Rick Graf said they would begin work on the 34-storey commercial office tower fronting Mary St in late 2012 and finish in 2014. He said work would start on the 274m tower, which will front Margaret Street, in 2012 and be finished in 2015.
Mr Graf said Billbergia would object to BAC's height ruling, but that would not stop the development.
"The issue of the aviation safety and their contours to get the aircraft into the airport is pretty important, but they have adapted before and they should continue to adapt as the city grows," he said. "We are comfortable with 274m, which is what has been approved, but we may return for an increment above that.
"Three hundred metres AHD (Australian height datum) is what we applied for and we believe the building works works very well at that level."
This would make it Australia's tallest building.
The 90-storey residential tower will also include 800 one, two and three-bedroom apartments.
Mr Graf said Billbergia was in discussions with four hotel chains and the name of the hotel tower will depend on those negotiations. An announcement on the successful hotel chain would be made next year, Mr Graf said.
Oaks Aurora Tower, at 207m, is currently the city's tallest completed building but will be overtaken by the soon-to-be completed Soleil (250m) and Infinity (236m) residential towers on Adelaide and Herschell streets respectively, by billionaire developer Harry Triguboff.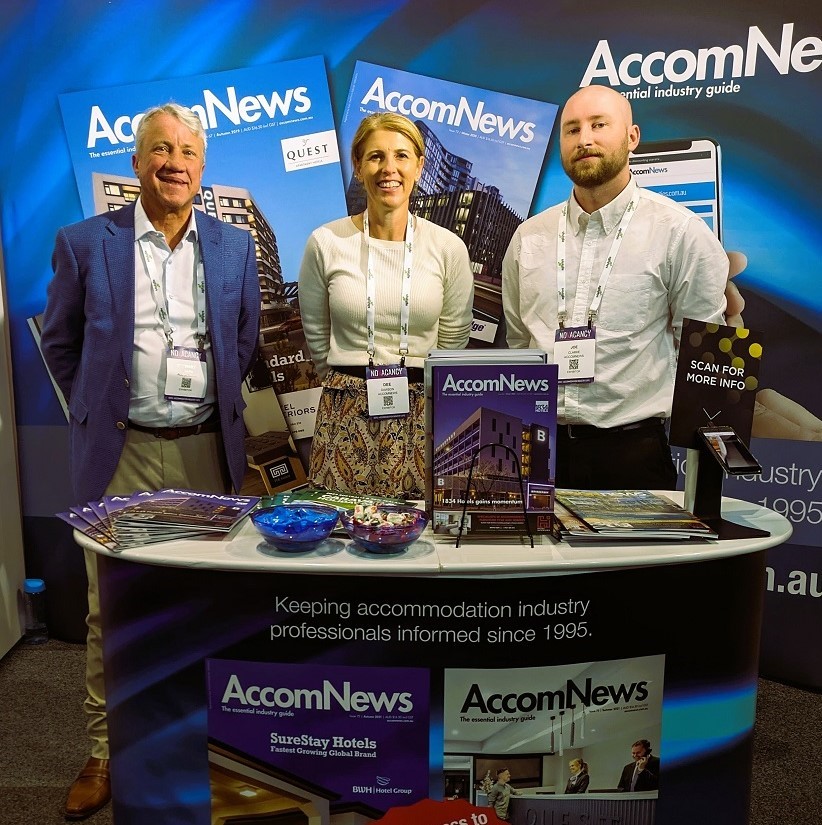 AccomNews is not affiliated with any government agency, body or political party. We are an independently owned, family-operated magazine.