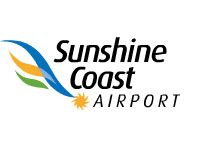 Sunshine Coast Airport is preparing to reinstate international services with new Air New Zealand flights between Auckland and the region with connecting flights to the US.
The airline said it will commence flights between Auckland and Los Angeles, San Francisco as well as other northern US cities during the winter season, using Sunshine Coast Airport as a pit-stop. Air New Zealand said it would trial two scheduled direct flights a week starting mid-year.
Minister for yourism, Jan Jarratt, said the new services would drive confidence into the region and would economically contribute business for local tourism operators. With tourists from New Zealand making up 30% of Sunshine Coast's international visitors, the flights could add an extra 50,000 room nights as well as inject up to $1.5 million into the economy over the winter months.
Air New Zealand is offering a special introductory fare from the Sunshine Coast to Auckland of $149 per person one-way.
Meanwhile Cairns Airport will see $15 million spent on their international terminal with an additional $3 million spent on upgrading parking facilities and walkways in and around the domestic terminal in 2012.
Announced at AIME last week, the international airport upgrades include refurbishment of the departure lounge and system upgrades. Aviation access has also increased with Virgin Australia confirming an additional six services per week between Brisbane and Cairns.
Also the recent agreements between Virgin Australia and partners Singapore Airlines and Etihad Airways will increase international access to the region.
Jetstar will provide an additional four flights per week from 1 April between Cairns and Melbourne with Tiger following suit from 25 April. Jetstar will also introduce an additional Cairns – Osaka service from April bringing the total to five per week with the airline also reintroducing three services per week from Auckland. The Auckland – Cairns route will see a further increase with Air New Zealand increasing their flights to six per week.