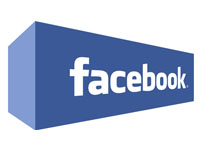 News
Book Best Western without leaving Facebook
From this week, travellers can now book a room at any of Best Western's 4000 hotels in 100 countries without ever leaving Facebook.
The hotel giant has become the first global brand to try to leverage its popularity on Facebook with the ubiquitous social network's 800 million active users by creating a special booking tool.
"We're embarking on a new age in media," says Dorothy Dowling, Best Western's senior vice president of marketing and sales. "It requires different thinking."
Travellers who book their stay on Best Western's Facebook page won't get a better deal than on the brand's website, Ms Dowling says. But they will get convenience – and a speedy transaction – if they spend a lot of time on Facebook.
Once a person has booked through the Facebook tool, they'll receive a private, secure hotel reservation confirmation via e-mail – just as they would had they booked on BestWestern.com, Ms Dowling says.