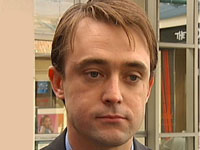 News
Tassie joins the China push for visitors
Tasmania's minister for tourism, Scott Bacon announced this week that the state government had appointed a new representative based in China to promote Tasmanian tourism.
Mr Bacon said that in recognition of the growing importance and potential for more visitors from China, Tourism Tasmania had appointed a new representative for the China market – Lynn Wang.
"This new role is a welcome addition to Tourism Tasmania's Asian team who are based in Hong Kong. Ms Wang, based in Shanghai, will focus on markets in northern and eastern China.
"Together, Tourism Tasmania's Asia team will be able to pursue even more tourism opportunities for Tasmania from the rapidly growing Chinese market," Mr Bacon said.
The key objectives of Tourism Tasmania's China representation include;
• Working with key travel trade partners like travel agents, Aussie specialist agents, airlines and Tourism Australia to improve their knowledge of Tasmanian tourism products and experiences, and increase the distribution of these tourism products and experiences in the Chinese market;
• Representing Tasmania at identified trade shows and related trade events;
• Developing online and consumer marketing activities to increase awareness of Tasmania in the local market;
• Providing strategic direction to Tourism Tasmania regarding marketing activities in China;
• Undertaking research and providing Tourism Tasmania with local market intelligence.
Mr Bacon said in recent years there has been a massive growth in visitors to Australia from China. "So it is important that Tasmania has the ability to benefit from this burgeoning international tourism market," Mr Bacon said. "In 2010/11 Tasmania experienced a 13% increase in Chinese visitors.
"Feedback from some tourism industry partners, confirms the growing number of Chinese visitors to their business, especially around the Chinese New Year.
"The international visitor market offers enormous potential for Tasmanian tourism, and I encourage operators who want to attract international visitors to familiarise themselves with their needs and requirements," Mr Bacon said. "We would encourage those wanting to market their tourism experience internationally to discuss their planning and market ideas with Tourism Tasmania."