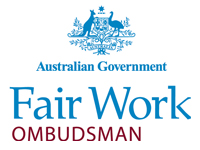 The Fair Work Ombudsman is continuing its crackdown on hospitality businesses who are not paying their staff correctly.
It says its recovered almost $50,000 back-pay for 136 hospitality workers in Alice Springs.
It follows efforts by Fair Work inspectors who recently door-knocked 11 hospitality businesses there to ensure their compliance with record-keeping and time and wages obligations. Six of the 11 were fully compliant, while five businesses recorded contraventions relating to the underpayment of minimum hourly rates of pay and penalty rates. A further nine hospitality businesses randomly audited in Katherine were all found to be fully compliant with workplace laws.
The FWO says it's targeting the hospitality sector for attention following concerns raised with the agency's Darwin office about potential non-compliance.
Early last year the Fair Work Ombudsman recovered more than $39,000 for more than 250 Darwin hospitality workers after scrutinising hospitality businesses on Mitchell St and at the Wharf Precinct. In late 2010, a Darwin hospitality worker was reimbursed more than $46,000 after Fair Work inspectors discovered she had been underpaid her minimum hourly rate and penalty rates over a number of years.